What Kind of Purchase Should I Make on My Credit Card?
April 25, 2019 by Softjourn
---
---
Credit cards can be used for any kind of purchase, especially suitable for expensive items such as travels or appliances because you can purchase them without taking time to save up in advance.
The Top Six Items to Purchase using a Credit Card1:
| Category | Products/Services | Reason |
| --- | --- | --- |
| Appliances and Electronics | Laptops, Computers, Electronic gadgets (e.g. smartphones, tablets, etc.), home appliances (fridge, washing machine, etc.) | Extended warranties; Price matching (e.g If cardholders buy a laptop which is more expensive than the market price, they could get the refund on the difference of cost); Purchase protection by getting covered loss and theft |
| Service Provider Purchases | Exterior/interior design, Car wash, Cleaning | Chargeback on disputed purchases |
| Fragile or breakable items | Glass picture frames, Drinking glasses, Plates, Glass artworks, Wine and liquid bottles | Get covered the loss partly |
| Travel expenses | Travel insurance, Trip cancellation service, Medical assistance, Car rental service | Reward points to redeem for special offers (free flights/hotel stays, discount on car rentals,etc.) |
| Online Purchases | All purchases made via the Internet | Fraud/Identity theft protection |
| Recurring bills | Electronic, Water, Mortgage, Housing | On-time payments by only paying one credit card bill each month, Reward points |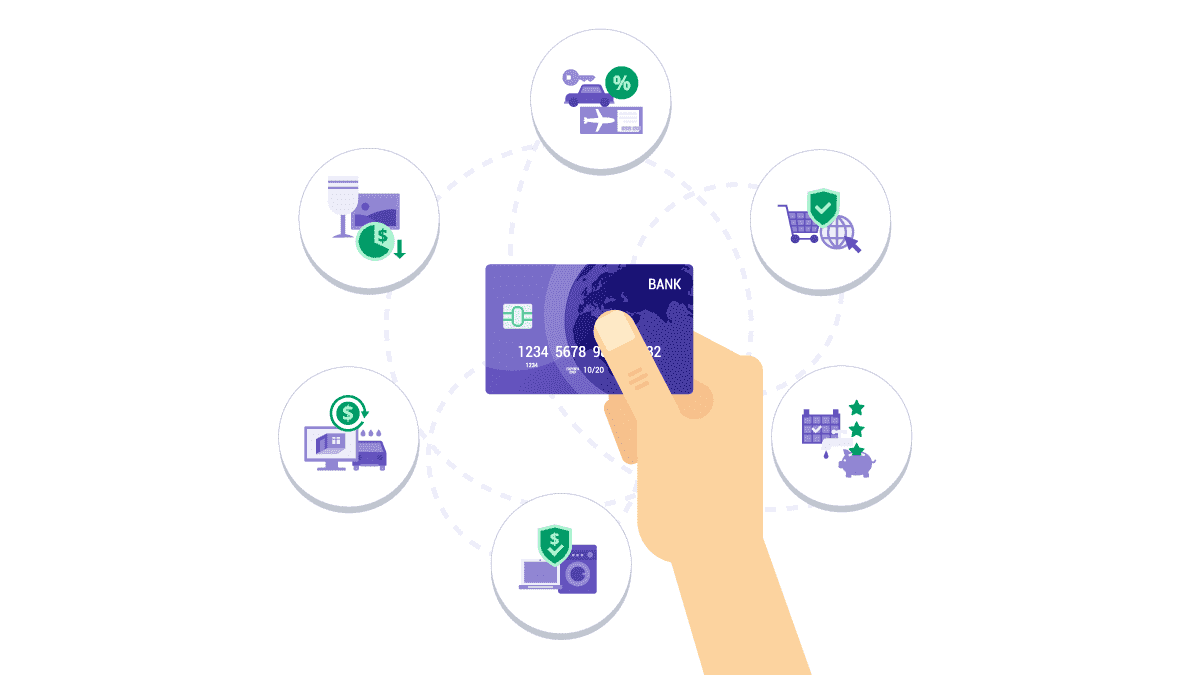 1Peterson E. (2011, May 10). 6 Types of Purchases You Should Always Charge on Your Credit Card [Blog post].
---
You may also like
Softjourn, Inc. is a technology services provider. The world's leading experts that take pride in developing creative solutions for Fintech, Cards & Payments and Media & Entertainment applications. Contact us to give life to your ideas!