Since 2001, we've designed, built, and deployed custom solutions for some of the world's leading tech-enabled businesses. In applying this deep expertise, we wield a wide range of game-changing software to drive innovation, enhance functionality, and accelerate growth. With a laser-sharp focus on your specific challenges, we can help future-proof your business, at scale, with real-world results.
People have infinite ideas and Softjourn gives them life!
---
Web Development
Grow and Power Up Your Business
---
Improving sales is the best way to improve business success and that begins with a robust, user-friendly website. As the backbone of your online presence, it supports all your digital marketing efforts. Since 2001, we've used proprietary and top open-source tools to develop visually appealing, highly functional websites that dynamically impact the growth and success of our clients.
Our web development portfolio includes a wide number of projects, including large and intricate web systems like complex web-based internet applications, electronic businesses, and social network services.
Front-end, backend, full stack and beyond, our talented team handles it all. Our super power: the ability to blend UI/UX experts and creative technical architects with software engineers that possess a savvy business perspective. From building custom websites to enhancing the performance of existing ones, your customers will love the user-friendly, seamless experiences we deliver. You'll love the bottom-line results.
Java Development
Explore and Find New Opportunities
---
For more than 20 years, Java has been the premier corporate program language for big data, financial, and security businesses. It's the most common technology for building apps that function across all mobile and web platforms. Since 2007, we've developed a wide variety of creative Java-based solutions. From workflow automation and data management to scalability and security, our clients enjoy ongoing success.
Our team of Java experts know how to create portable, high-performance applications for the widest range of cross-platform interaction. Since Java is also a key language for networking, we help clients provide more services while boosting end-user productivity, communications, and collaboration. With its flexibility, Java also enables our developers to skillfully create apps with essential security and scalability features.
.Net Development
Stay Modern
---
.Net is a framework that pervades all aspects of computing, from operating systems and servers, to web browsers and mobile devices. It offers interoperability for programming languages that enable the creation of apps compatible with Windows, Linux, and Mac OS.
We offer a premier .Net unit of Microsoft Certified Professionals and full-stack developers, which make us one of the world's top MS-certified companies.
Since 2005, our .Net application developers have helped customers that range from start-ups to global corporations to scale their business and forge future success. We can build a wide range of highly functional, feature-rich, user-friendly apps suitable for any device and any platform. Shaped by flexibility and reliability, we can transform your challenges into brilliant software that accelerates your business and your bottom line.

We're blockchain experts. We're also advocates, as blockchain is an integral part of the digital ecosystem. Blockchain is a distributed ledger recording technology in which participants are interconnected by a peer-to-peer network. A critical advantage is data security. Once a transaction is completed, it is automatically recorded and cannot be changed. Other core blockchain benefits include speed, operational efficiency, and availability.
We believe blockchain will play a huge role in the future. It's why more companies worldwide are implementing it in diverse industries and applications. Its proven ubiquity has the potential to fundamentally change how we share information, buy and sell, interact with government, and even verify the authenticity of everything. We'll help you decide if blockchain is right for you and how best to leverage its transformative capabilities.

Mobile Development
A Must-have
---
As technology advances at lightning speed, people have become reliant on mobile phones, tablets, and other smart devices. As a result, the need for mobile apps has changed the way businesses work. We specialize in mobile UX/UI development for such global platforms as iOS and Android. We're renowned for building and deploying must-have apps optimized for all mobile devices.
Business apps do more than help sell products or solutions: they also enhance product education, customer engagement, support, and even geo-location. With deep experience in creating iOS and Android apps, we dramatically improve consistency between each and greatly reduce costs for projects that target both. We also deliver spot-on functionality and outstanding app design for a user experience that compels continued interaction.
API Development
---
Building an API (application programming interface) is a vital business tool. As more corporations integrate web and mobile apps into their daily operations, they're finding new uses for previously isolated data. APIs enable them to put this data to work by inspiring developers to create more business opportunities, while improving products, systems, and operations. In essence, APIs allow for better and faster innovations.
They do this by enabling the capabilities of one computer program to be used by another while also improving interactions. Barriers to change are reduced, allowing for such key benefits as off-site system access, empowering employees to work remotely. By facilitating a network of shared services that integrate disparate systems, our clients can now seek new opportunities and transform operations. Our team of API experts can show you how this interface can grow your business faster than ever before.
AI & ML Development
---
Artificial Intelligence (AI) and Machine Learning (ML) technologies help businesses shape their future. These tools enhance such key drivers as your business intelligence, sales analytics, processing, learning, and security solutions. Since these cutting edge solutions began to emerge, we've been at the forefront in helping clients apply them to reduce costs, improve efficiencies, and create new opportunities.
AI & ML applications can take many forms, from customer segmentation and fraud detection to insights that deliver more personalized customer experiences. Such advanced analytics, deep learning capabilities, and purpose-built solutions can elevate every aspect of your business. Our AI & ML experts will help you amplify human capabilities and turn data into insights, action, and real-world value.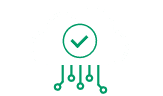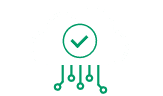 Cloud Computing
---
Emerging technologies such as Artificial Intelligence, Machine Learning, and Big Data have made innovation a required element of doing business. It's why more companies rely on cloud computing—the storing and accessing of data and programs over the internet—instead of a computer's hard drive. This paradigm shift using digital transformation also eliminates the need for a dedicated hardware or server network on premise.
No matter your size or scope, our Cloud Computing team can help you incorporate its many advantages, including making it easier, cheaper, and faster to run top IT architecture. Your business can access all your content, data, software, and operating assets instantly. Maintenance and backup issues go away, too, as such details are handled by us. We'll also show you how to add flexibility, scalability, and a better user experience in the cloud.
Looking for the Best Team?
---
Are you looking to make sure that you have the best people around the world working with you on your projects? Ukraine may be the place where you can locate your software development needs.
Startups
---
We believe that global teams are not just for the big guys. We have proved this many times by assisting startups to go from an idea to a successful business. We love helping each team launch!
Creative Solutions
---
Save time and money with an extended team's knowledge to make a go/no-go decision with regards to new technology. Try a POC/prototype/MVP project to evolve your ideas into an innovative solution.