Add Social Distancing
to Your Venue
Ticketing providers can help event managers visualize the full impact of distancing rules on event planning
Enjoy the show… from a distance
While the live events industry is in intermission, it's time to think about what in-person entertainment will look like in a post-pandemic world. Automating social distancing with a checkerboard seating algorithm is one way that ticketing organizations can offer events while still keeping attendees safe. While it isn't the only topic to consider, understanding how social distancing impacts capacity can help event organizers plan other event logistics.
Softjourn's venue mapping tool (VMT) is easy to integrate with existing ticketing platforms. Our VMT helps event organizers quickly visualize what social distancing measures will look like in their space. As social distancing measures are eased, our VMT makes it simple to redesign maps on the fly.
Softjourn's checkerboard seating algorithm gives event organizers the ability to isolate seats, rows, or aisles; either all at once, or in different configurations. Our algorithm works in real time, isolating seating as both reservations or bookings are made. When seating is reserved, the area around it is greyed out; if the reservation is dropped, the previously greyed out sections become available again. When seating is sold, the area around it is made unavailable for that event.
Our tool combines clear identifiers on placement, pricing, and more, with best seat recommendation and easy-to-use seat selection systems. With a variety of shapes, event organizers can realize seating in different ways to see how it will impact capacity, which dominoes into other logistic considerations like access control, queues, and much more.
With our tool, ticketing platforms keep control and management of their ticketing inventory and of the VMT itself by hosting both the same way that they host their ticketing platform.
And instead of offering it using a subscription, our VMT is available through a licensing model.

What Our VMT Delivers
Checkerboard Seating Algorithm
Automation of social distancing within a venue, empowering event organizers to adjust seats, rows, or aisles as necessary.
Intuitive Design
Create a floorplan that shows entrances and exits, allowing you to develop a plan for access control, foot traffic, queues, and much more.
Precise Seating
Assign seat attributes, such as shape, color, and labeling to visualize rules that impact capacity.
Accurate Pricing
Attach distinct ticket types per section, row, or down to the seat; import existing types via API.
Section Definition
Identify sections like general admission and VIP reserved seating with distinct shapes and colors.
Image Upload
Add graphics such as a picture of the stage itself or specific signage for a bespoke look.
Why Self-Hosting is Right For You
No connectivity issues
When your server is up, the tool and the inventory remain up. You don't have to worry about someone else's servers going down.
Better reliability
All components for the venue mapping tool remain within the same operations architecture, disaster recovery, and DevOps management.
Greater performance
Third-party services are hosting ticket sales for many, many events. High-volume ticket sales for one event can inadvertently slow down sales for your events. With self-hosting, you only worry about your inventory. When you need a performance enhancement, you don't need to wait for anyone. You can do it yourself.
More secure
Self-hosting means you aren't opening your inventory to a third party. You're not inadvertently sharing information about your events or seating operations. All API connections between the primary and reserved seating systems are kept private.
Why Choose Softjourn?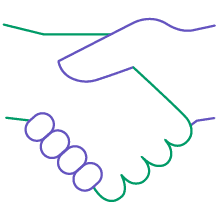 Here are some of the reasons why our clients work with us:
We Are Subject Matter Experts. After almost 20 years, we have a unique understanding about the kind of ticketing solutions that clients want. With us, they don't waste time explaining a box office app, why offline mode is important, or how patrons work. Because of our experience, we can get up to speed quicker and our client's new ticketing service functionality gets to market faster.
We're Always Thinking Ahead. Clients understand that our expertise makes us an invaluable partner. We're able to offer business-building insights like suggesting new functionality and advanced technology. We help our clients do more than remain competitive; we give them the tools to go after new markets and more profits.
We Constantly Communicate. We are proactively collaborative. It's why a common compliment we hear is how we make sure our clients are actively involved and constantly updated at every stage of a project. We become a trusted partner in helping clients thrive, developing tailored solutions and services that deliver measurable results, no matter the industry.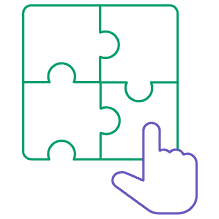 Typical challenges we help our clients solve:
Be "social distancing ready" when the curtain rises on live events.
Want modern technology or upgrades, but don't have the time or bandwidth to handle.
Meet clients' "cool factor" expectations.
Advice on if it's better to integrate with existing services or build your own tool.
Collaborate with a tech partner that can hit the ground running due to an understanding of the ticketing industry.
Ready to Try?
Ready to take our venue mapping and seat picking tool for a test drive? Our VMT is currently in beta; we'd love to talk with you about your needs and wants for your ticketing organization.