iCard Gift Card: Enriching Functionality
December 18, 2015
---
iCard
Since 1998, iCARD Systems has been a leading provider of prepaid VISA and merchant gift card solutions for gifts, incentives, promotions, and rebates.
---
First published: December 18, 2015
iCARD is a leading reseller of hundreds of gift cards from brands such as iTunes, Macy's, Starbucks, Regal Cinema and Visa. Though plastic cards are still in widespread use, mobile devices have entered the picture, making gift-giving easier and more streamlined than ever.
The Need
People love gift cards and with the industry expected to grow to $160 billion by the year 2018, they are only going to become more popular. According to a new report published by Allied Market Research, the global gift card market is projected to reach $3 billion by 2023, growing at a CAGR of 24.0%. (See Gift Card Granny for more interesting statistics.)
Softjourn had worked with iCARD in 2015 to develop an iPhone-based gift app and two years later—after a successful launch—the company asked us to update it with a new design and new features and also to create an Android app with the same functionality.
The Solution
As with our earlier project for iCARD, the Softjourn team planned to use Xamarin, a robust cross-development platform that it estimated would reduce development time by some 20 percent for the Android app.
Softjourn created an attractive new interface for both the iPhone and Android apps (See Figure 1).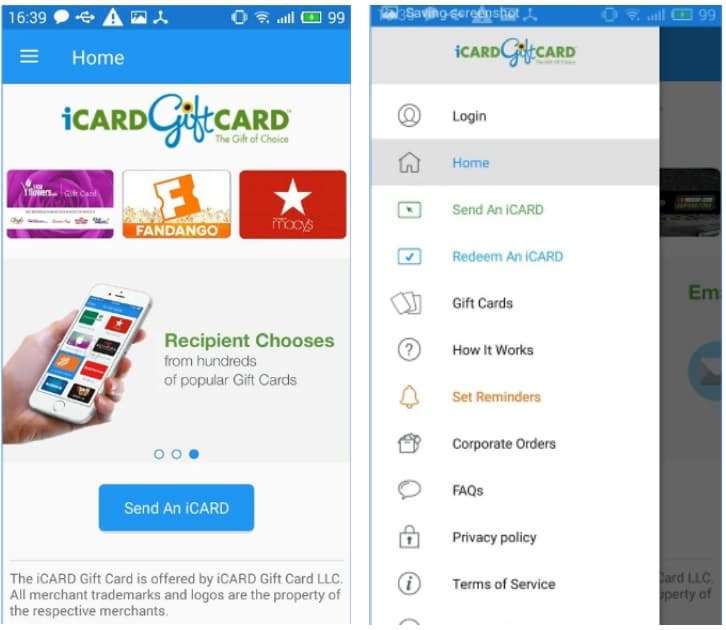 Figure 1. App Interface
Next, we built screens that allowed users to create customized gift cards (See Figure 2) and recipients to redeem cards directly from their phones.
Figure 2. Customized Gift Cards
Want to take a look at the app? Download it here.
Technologies&Tools
Technologies (Android)
Xamarin, C#, .Net
Technologies (iOS)
Xamarin iOS,.Net, third-party libraries
The Benefits
iCARD is pleased with the both the updated iPhone app and the new Android app. Users can now customize smartphone gift cards with attractive designs as well as personalized greetings and uploaded photos (See Figure 2.) In addition, they can set automated reminders for special gift-giving occasions, such as Mother's Day, birthdays and graduations.
Results are fantastic. On either iPhones or Android phones, the app is easy to use and really attractive. We're increasing our activity in the consumer market, and these great-looking, great-functioning apps will help us expand our reach. Executive at iCARD
---
Softjourn is a global technology services provider that finds custom solutions for our clients' toughest challenges. We leverage our domain expertise in Fintech, Cards & Payments, and Media & Entertainment (with a special emphasis on ticketing), to apply new technology that brings our clients' growing needs to life. Contact us to discuss how we can make your idea a reality!