iKobo: Online Money Transfer Service
October 13, 2015
---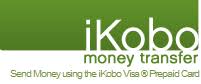 iKobo
iKobo is an online platform that allows VISA merchants, ATMs, and consumers to send and receive money.
---
First published: October 13, 2015
The Need
Experience, experience, experience. iKobo was looking for a development partner one with deep experience in financial systems, specifically payments. They needed someone who understood Regtech and fraud protection. Since Softjourn has already had extensive financial industry experience and knowledge, the decision was made pretty quickly.
The Solution
Project split
iKobo wanted to keep the overall system design in-house but needed development help, Softjourn accommodated with a dedicated software engineering team consisting of 5 to 6 Softjourn specialists working for iKobo at any given time. The team was divided into two groups, each working on portions of the application that could be separated and developed individually. It was a creative solution that worked well for iKobo.
Protection against fraud
An autonomous fraud control system: Independent of the core system, this fraud control system was physically located on a separate machine with its own database. Softjourn developed a rules-based system for iKobo, and its main function was fraud-checking every transaction and blocking an account as needed until a further investigation could be completed by the iKobo staff.
Customer-orientated functionality
Softjourn's developers understand that the best way to increase transaction frequency is to improve the customer experience, support and delivery. So, we built in P2P transactions, e-mail messaging in local languages, and a better merchant processing function.
Technologies&Tools
C/C++
PHP
PostgreSQL
Linux
The Benefits
Up to speed fast!
Streamlined settlement process with U.S. banks
Fraud protection for Regtech compliance
Check21 process (files not paper!)
Rules-based (AI) system determines acceptable risk levels
Reduced call center load through local language support
Revenue growth through P2P transactions
At times, we brought the Ukrainian team leaders to Atlanta and had them consult on site. Because of Softjourn's deep financial experience, we could assume that there would be a very short learning curve — Scott Zust, Executive Vice President at iKobo
---
Softjourn is a global technology services provider that finds custom solutions for our clients' toughest challenges. We leverage our domain expertise in Fintech, Cards & Payments, and Media & Entertainment (with a special emphasis on ticketing), to apply new technology that brings our clients' growing needs to life. Contact us to discuss how we can make your idea a reality!