Planeta Kino: Move Crowds Faster. Make the Experience the Focus
October 20, 2015
---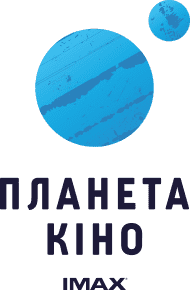 Planeta Kino
Planeta Kino is a modern movie theatre with IMAX technology. Grab some delicious popcorn in our popcorn-bar and enjoy our free WiFi in the waiting area. Install our app for iPhone and Android smartphones: check movies, showtimes and buy tickets. Join our loyalty program, collect points and convert them into free tickets, popcorn and drinks.
---
First published: October 20, 2015
The Need
Who likes to waste time waiting for something you want to enjoy? For instance, waiting in line for movie tickets is one of the most frustrating aspects of going to the movies. Even if you buy your tickets online, the process is often not fully digital because you still have to get a paper ticket when you get to the theater.
Triumph Media Group LLC (TMG), a Ukrainian company operating several movie theaters using the world-famous IMAX technology under the Planeta Kino IMAX brand, approached Softjourn wanting to brainstorm how to get their customers in to the theatres faster.
The Solution
Project Immersion
TMG knew the bottleneck was at the door and the time it took the ticket taker to check the ticket and let people go past them in to the theatre. To make theatres pay, time between movies is tight. Add in the additional time needed to get the people out from the last movie and to clean the theatre, there is not much time left to get the next group of people in their seats, before the trailers start. As with many other theatres and venues, TMG knew that they wanted to add using a ticket bar code scanning solution to their system, but they did not know which hardware would work best for them, how detailed or simple the scanning app could be, and so forth. Softjourn has a particular area of expertise developing scanning solutions for the entertainment industry. A group of ticketing experienced Softjourners studied iMax's situation and recommended going with Linea Pro scanners from Infinite Peripherals, which work with Apple's iPod Touch and iPhones. Reliability, reasonable pricing and the "cool factor" were high on the list of criteria for making this recommendation.
Pilot
Going big often has to begin with small steps. So we decided to start with basic functionality in order to test the app at the movie theater as quickly as possible. Initial functionality was simple. When a ticket is presented at the entrance, the ticket collector scans the barcode. The device receives a "valid/invalid" message in real time. The goal here is to reduce fraud in the form of duplicates or counterfeit tickets.
The Benefits
After user acceptance testing, 100% of Planeta Kino IMAX theatres began using the new Linea Pro solution, within 1 month.
One month from project conception to testing live.
Ability to scan up to 3 tickets every second.
Speedy changeover to the next movie showing.
---
Softjourn is a global technology services provider that finds custom solutions for our clients' toughest challenges. We leverage our domain expertise in Fintech, Cards & Payments, and Media & Entertainment (with a special emphasis on ticketing), to apply new technology that brings our clients' growing needs to life. Contact us to discuss how we can make your idea a reality!