Teple Misto: Awesome City Scanning App for Urban Festival
October 30, 2017
---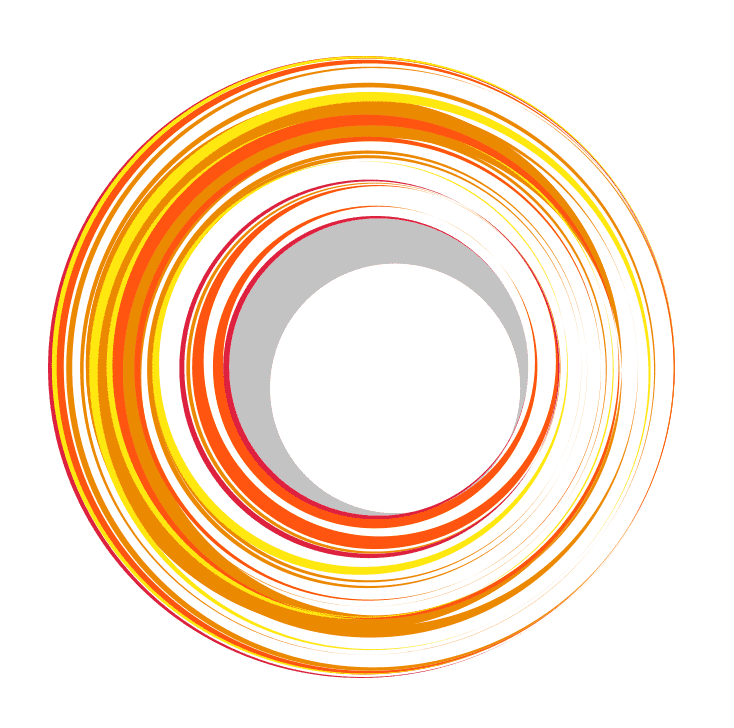 Teple Misto
Teple Misto—Warm City—is an online non-governmental organization (NGO) that encourages and funds events and initiatives ranging from half-marathons to improving public spaces in the Ukraine city of Ivano-Frankivsk. The organization brings together the efforts of city administration, local businesses and the larger community for sustainable development and improved quality of life.
---
First published: October 30, 2017
Softjourn has partnered with Teple Misto from the beginning because we support its ongoing efforts to change the city for the better. We have been involved in the NGO's Warm VeloCity, Warm IT, and Warm Education projects.
In 2017, we've created City Scanning, an app designed to engage the attendees of City Scanning Session, an Ivano-Frankivsk urban festival.
The Need
Our NGO partners asked us to build a mobile app whose interface would complement the festival's international, multidisciplinary theme. They wanted to use the app to attract attendees to workshops and musical performances, notify them of current events, and gain their participation in improvement projects such as creating a collective garden.
The festival team set an aggressive deadline, knowing that Softjourn would be able to deliver a high-quality product fast.
Technologies&Tools
The Solution
Our extensive experience in working with the media and ticketing industries served us well in this situation. Softjourn Project Manager Lyubomyr Nykyforuk says, Creating a functionally rich product within a very strict time limit presented a design thinking challenge that stimulated us to produce a fun and easy-to-use end product. Our app was very well received by our client and by end users.
The Benefits
The Softjourn team built prototypes and templates in less than two and a half weeks, with developers creating native apps in English and Ukrainian.
At a basic level, City Scanning included a home page, newsfeed, city guide, and city map. Workshop locations, available transportation, and a restaurant listing provided the smart help both residents and visitors needed to discover and engage with all aspects of the urban festival.
One attendee commented, I enjoyed the festival greatly, and having all the information I needed in my back pocket allowed me to pinpoint the events I wanted to participate in and to navigate much more easily.
You can download the app on iOS and Android and test it yourself.
Here are the samples of app screenshots, aren't they cool?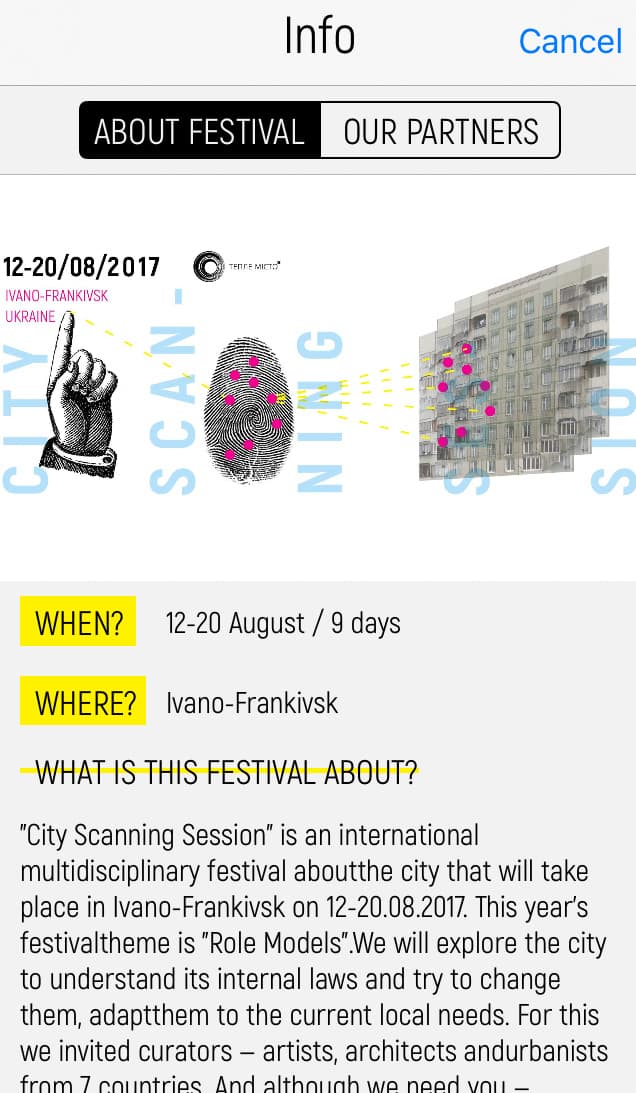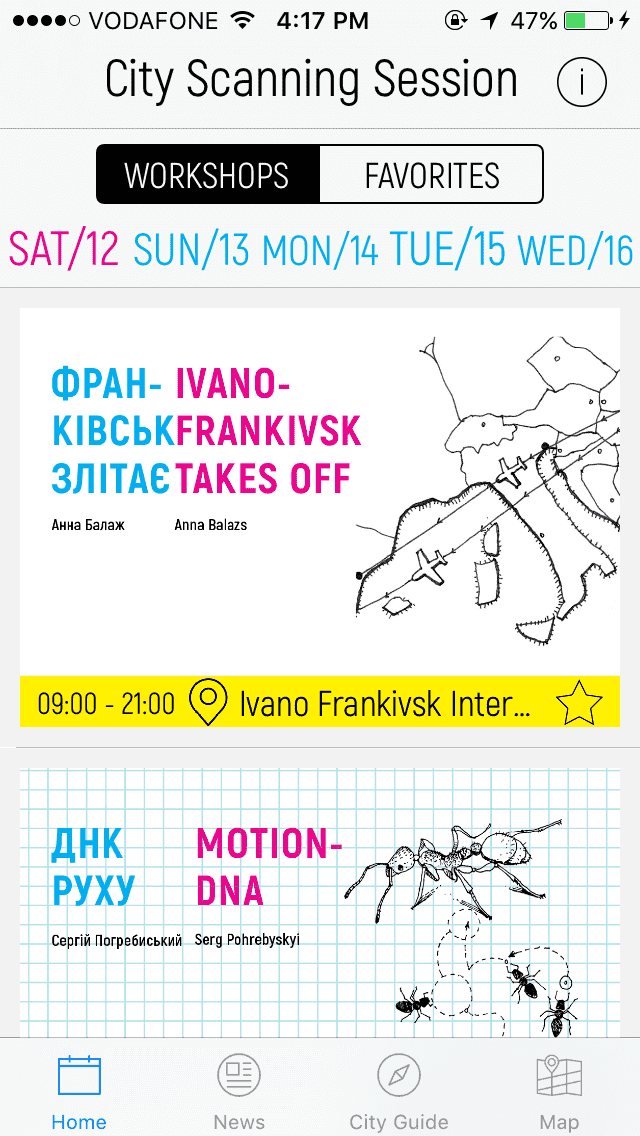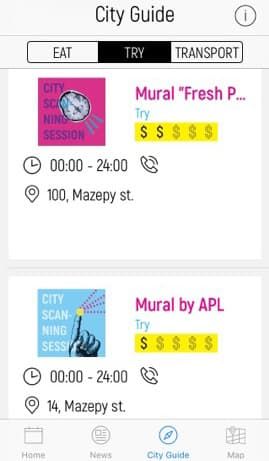 ---
Softjourn is a global technology services provider that finds custom solutions for our clients' toughest challenges. We leverage our domain expertise in Fintech, Cards & Payments, and Media & Entertainment (with a special emphasis on ticketing), to apply new technology that brings our clients' growing needs to life. Contact us to discuss how we can make your idea a reality!