The Softjourn team has recently used voice recognition technology, a Polymer front end, and Microsoft Cognitive Services to create a mobile app that tracks earthquake activity.
After successfully concluding that POC, we decided to use Amazon Alexa and Google Home voice recognition technology to build banking apps. We wanted to be able to log into a bank account, check the balance available on prepaid, credit, and universal cards, and track spending on them. Our first challenge was to implement functionality that we did not believe had been tried with either Alexa or Google Home. Our second challenge was to create dialogues that would make for a better user experience. 
A Word about Alexa Skills and Google Home Actions
Alexa, Amazon's voice assistant app, powers such devices as Amazon Echo, Echo Dot, and Echo Show. Alexa Skills makes it possible for users to personalize the voice assistant experience. They can access Alexa from the device itself and also with a browser-based simulator. The simulator allows developers to optimize, test, and refine Alexa Skills, and the Softjourn team wanted to know more about its pros and cons.
Google Home Actions extends the functionality of Google Assistant. As with Alexa, a conversational interface allows users to ask questions or issue commands such as "OK, Google, tell me about my day," or "OK, Google, stop." 
Solution
We created a back-end web API in a JSON file where we stored data about card balance and amount of money spent. When a user requested information using the invocation name "Ask bank" and asked "What is my card balance?" the request was sent to the bank server. The server returned the response to Alexa Skills on a wireless device or a simulator.  
For this proof of concept, we created a local system that could not be accessed from another computer. Going forward, we plan to enrich the app with additional questions and commands and also to make it browser based.
Benefits
Voice recognition technology offers benefits to the prepaid card and ticketing domains.
Prepaid Card
Voice functionality can be implemented in a real bank API, with a real user, a real bank account, and real data. These real-world capabilities can create a better user experience. In addition, the type of information gathered this way is amenable to big data analytics.  




Voice recognition can be used not only to access a bank account and view recent payments but also to do other, more complex tasks such as making a deposit or purchasing stocks. Voice technology enables us to custom-create specific requests or queries.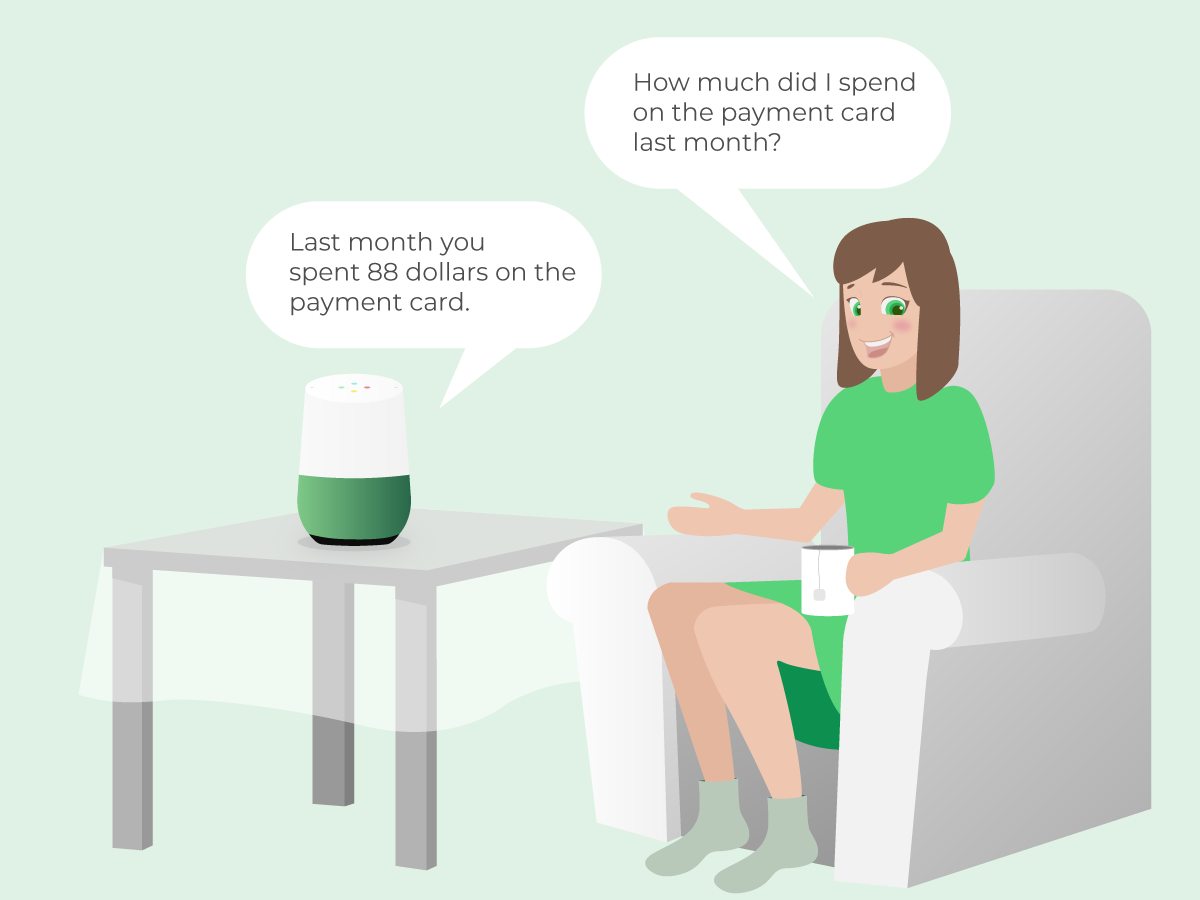 Ticketing
By initiating requests such as "Cinema" or "Concert," users will get answers to questions like "What films are showing tonight?" or "What concerts will be offered in the next two weeks?"




Tickets can be ordered by voice, which simplifies and secures the buying process.



"We have not just been researching the technology but also the human interaction with artificial intelligence. Voice recognition can serve as a bridge, connecting the human mind and AI." — Yuriy Kropelnytskiy, Softjourn Project Manager.
Are you considering a project that involves voice recognition, payment card technology, or ticketing? Would you like to know more about what Softjourn is doing in these areas? If so, contact us.