The Ticketing + Mobile Ordering Playbook
What would mobile ordering during the ticket purchase process look like? Find out who's involved, what it impacts, and the benefits it can provide for ticketing platforms, event organizers, venues, and more.
The Time for Mobile Ordering is Now
Current events represent an opportunity to reinvent the in-venue patron experience from a holistic standpoint. COVID-19's impact on the live event industry is felt widely. Revenue is down due to social distancing regulations.
Concessions presents an opportunity to make up for limited ticket sales during a time of social distancing. With Softjourn's Ticketing + Mobile Ordering Playbook, you'll understand:
Types of Live Event Mobile Ordering

The Team Involved in Mobile Ordering

Operational Models Supported

Different Points of View and Related Considerations

And Much More!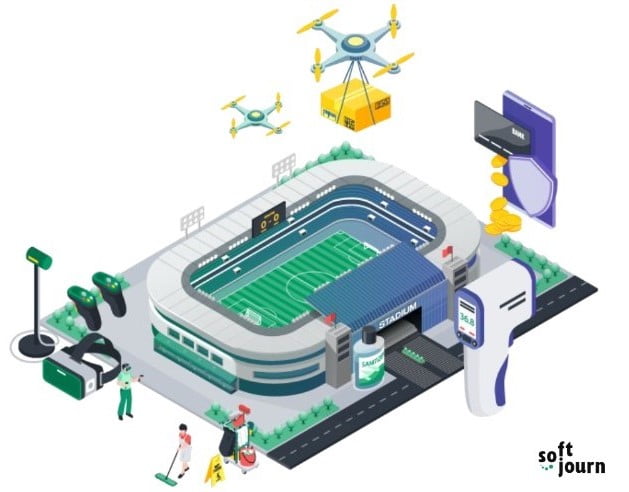 By upselling during the ticket purchase process and streamlining food and beverage ordering, all parties can approach event planning from a low volume/high margin strategy.
Fans want mobile ordering at events of all types. Our ebook gives you the game plan to get started. If you'd like to talk specifics about adding mobile ordering to your ticketing platform, request a consultation with one of our ticketing experts.