Management Team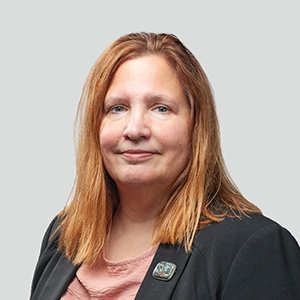 Emmy B. Gengler
CEO
Emmy Gengler – the CEO & President of Softjourn, Inc. – has 30+ years of experience in Information Technology Solution Development working with teams in the U.S., Russia and Eastern Europe. Emmy began her career as a developer, and in 1994, she moved to the former Soviet Union to work on system integration. She served as president and CEO of a venture-backed IT and business consulting company based in Kyiv, Ukraine. She has also served as a 3-term board member for the American Chamber of Commerce in Ukraine and Head of the IT committee. In 2001 she started Softjourn, initially working through a network of partners.
Gengler received her bachelor's degree in Management Information Systems from the University of Wisconsin and Masters in Business Administration (MBA) from the Monterey Institute of International Studies. She also has received a Certified Outsourcing Professional certificate from IAOP, Completed PMP courses and worked as a board member for the Project Management Institute's Services & Outsourcing Special Interest Group. Meanwhile, Softjourn has grown to be an international technology services provider working in the Cards & Payments and Media and Entertainment industries.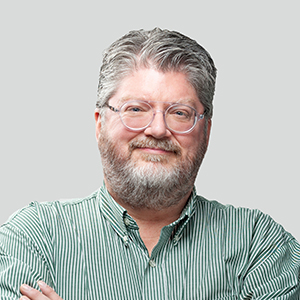 Jeff Kreuser
CTO
Jeff Kreuser serves as the President of Softjourn and Vice-President of Engineering. Jeff has 25+ years of experience in software development including embedded applications. He specializes in product management, including interfacing with clients and management of distributed software development teams. During his career, he has managed distributed software development teams beginning in Israel and the U.S. for Gasonics International (semiconductor equipment manufacturer).
He is a co-founder of Softjourn.
Kreuser received a Bachelors in Computer Science and Electrical Engineering from the University of Wisconsin.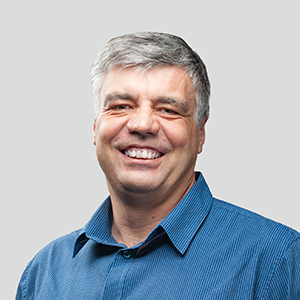 Sergiy Fitsak
Managing Director
& Technical Director
Sergiy Fitsak serves as the Managing and Technical Director of Softjourn. He has 20+ years of experience in software development, the majority in management working with a global team, and 10+ years designing and managing the development of financial applications for banks and software vendors in Ukraine and in the U.S.
Fitsak has a Masters degree in Systems Analysis from the National Technical University of Oil and Gas, Ivano-Frankivs'k, Ukraine. He also graduated from Innovation Management in Haas School of Business, UC Berkeley.
Bogdan Mykhaylovych
Technical Director
& Engineering Manager
Bogdan Mykhaylovych is the Technical director and Engineering Manager at Softjourn. He has 20+ years of experience in software engineering and design. He started his career as an architect, working with many banking software projects, including creating online money transfer systems. Since 2004, Bodgan has been managing distributed software development teams between countries from different parts of the world.
Mykhaylovych has a Masters degree in Systems Analysis from the National Technical University of Oil and Gas, Ivano-Frankivs'k, Ukraine and eCornell certificates in High-Performance Leadership and Business Strategy.
Softjourn is a global technology services provider that finds custom solutions for our clients' toughest challenges. We leverage our domain expertise in Fintech, Cards & Payments, and Media & Entertainment (with a special emphasis on ticketing), to apply new technology that brings our clients' growing needs to life. Contact us to discuss how we can make your idea a reality!