Secure Payment
Speed, efficacy and security are critical for financial service providers.
We have extensive expertise with vital security features and standards.
Driven by the ever-pervasive "Internet of Things," new technology from better network connections and AI, to 24/7 access and engagement, has emerged. As a result, increased mobility and the digitizing of fintech services are delivering better user experiences for ACH transfers, intrabank network payments, mobile payments, credit cards, and more. These developments also allow for cyberattacks and fraud to occur at alarming regularity and speed, making them impossible for financial staff with outdated tech to combat effectively.

The fintech industry has improved cybersecurity and risk management by introducing strict policies and regulations. We fully understand
the needs, regulations, and technologies that can shore up potential backdoors or other security issues. Our cutting-edge solutions include 3DS protocols, biometrics, end-to-end encryption, and tokenization. We'll work with you to quickly identify key points of vulnerability and develop smart, cost-effective payment security solutions that comply with global standards.

Being proactive is the best prevention. Protect merchants, customers, and your reputation by contacting us today.

Softjourn has proven experience with the following security features/standards:
EMV "smartcards"
These cards with a "smart chip" are becoming the global standard for robust security. Replacing the magnetic strip, the chip generates a new transaction code with every use. This makes the card less susceptible to data being scanned or misused. EMV compliance is a must to minimize fraud liability and we have the know-how to process, secure and store EMV data.
PCI DSS Compliance
Payment Card Industry Data Security Standards (PCI DSS) is the benchmark for consumer payment data protection. We provide PCI DSS-compliant technology that lets you securely process, transmit, and store payment card-related data.
3DS
Typically 3DS payments demand a password to use a payment card. A two-factor authentication (2FA) messaging protocol, it provides a backstop for forgotten passwords. While some view this as a hindrance to closing sales, it helps combat card-not-present (CNP) fraud, often carried out with card numbers hacked from businesses not using any of these technologies.
E2E Encryption
End-to-end encryption (E2E), also known as point to point (P2P), prevents third parties from accessing data while it's transferred from one end system or device to another. Data is encrypted on the sender's system or device, so third parties have no way to decrypt it.
HSM
A hardware security module (HSM) is technology that safeguards and manages digital keys for authentication and provides crypto processing. It's used at the end of an E2E chain so financial institutions can store and apply encryption keys by way of a tamper-proof device.
Tokenization
When you have specific needs, an option to E2E encryption is tokenization. Where encryption uses a key, here sensitive data is replaced by a meaningless token created, and later validated, by a trusted authority. This process securely performs the transaction with the original data.
Features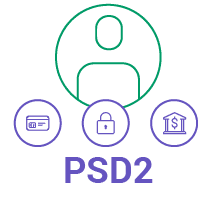 All businesses that store, process or transmit payment card data are mandated to comply with the new PCI DSS directive. In 2019, those working within the EU had two deadlines to meet. The March 14 deadline required banks to deploy dedicated interface (open APIs) to be tested by account information service providers (AISPs) and payment initiation service providers (PISPs). The September 14 PSD2 Regulatory Technical Standards (RTS) compliance required banks to support open banking, particularly security and secure common communications standards.
These two mandates mean the European payments industry—which is significantly expanded under PSD2—is controlling and governing activities to assure compliance. If you're a business that conformed to this compliance, have you done all that you could? We can work with you to define solutions that more effectively use PSD2 requirements to creatively expand your market capabilities. We have deep experience developing and coding APIs, including security best practices to protect your customers' data.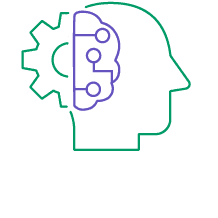 Behavioral Biometrics and Fraud Prevention
Biometric data is used for multi-factor authentication to make payment processing ever more secure. Certainly physical biometrics – such as fingerprint, hand geometry, iris scan, retina, vein scanners and facial recognition – are gaining popularity as a way to unlock smartphones or access sensitive apps. It's also becoming prominent as a way to verify payments, since it secures data without inconveniencing consumers.
But is it secure enough? Researchers from New York University and Michigan State have proved it's possible to generate fake fingerprints using neural networks. Besides physical biometrics, we advocate additional behavioral biometrics to make authentication processing even more secure. These include vocal behavior analysis, signature dynamics analysis and analyzing keystroke patterns. We can help with any and all of these solutions.
AI-based Fraud detection
There are many emerging technologies to prevent fraud. In particular, anomaly detection is one AI approach that helps identify fraudulent transactions and transfers. Pattern recognition is the process that recognizes patterns using machine learning algorithms. Put another way, it is the classification of data based on knowledge already gained or statistical information extracted from patterns and/or their representation. Our expert team stands ready to help implement such advanced security measures.
Some of Softjourn's Financial Clients
What We Offer
Partnership & Recognition