Stand With Ukraine.
Support Ukraine Tech.
Like many other technology companies building the products and services we rely on every day, many of Softjourn's software and client solutions are developed by our R&D team in Ukraine. Currently all Softjourners are safe and supported in every possible way and we as a company are working normally. We've been preparing for this turn of events, and we will follow a carefully prepared plan, in hopes of assuring everyone's safety.
Ukraine's vital technology sector is determined, resilient, and defiant, and this war will not destroy what's taken years to build. One of the best ways we all can support Ukraine in their fight against this illegal invasion is to stand united with the many tech companies based in or working in Ukraine.
Together, we can galvanize the global tech community into action. Here's what to know and how to help:
Ukraine is a Global Leader in Tech Innovation
With an estimated 300,000 tech workers, Ukraine is a leading tech hub in Europe. The tech ecosystem consists of global companies including Grammarly, GitLab, and Wix, all founded in Ukraine, as well as hundreds of companies with R&D centers in Ukraine, such as Google, Snap, Lyft and Oracle. Ukraine is also home to more than one thousand small and mid-size tech companies, including 12 companies on the IAOP Top 100 List. Other companies on this prestigious list include Accenture, KPMG, and Boston Consulting Group. Ukraine's growing workforce of highly skilled tech professionals use their talents to create the economically vital and world-improving solutions we use every day.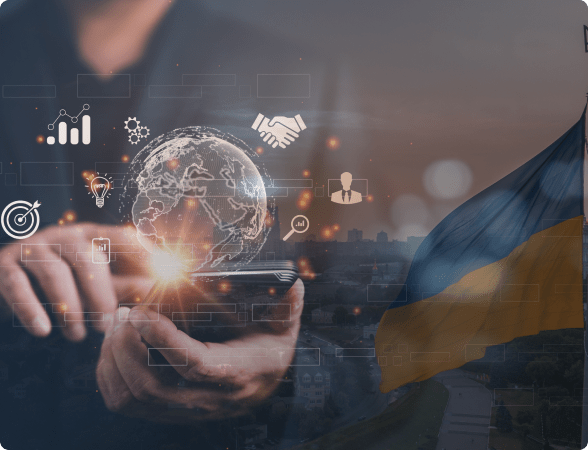 Ukraine's Tech Sector is Open for Business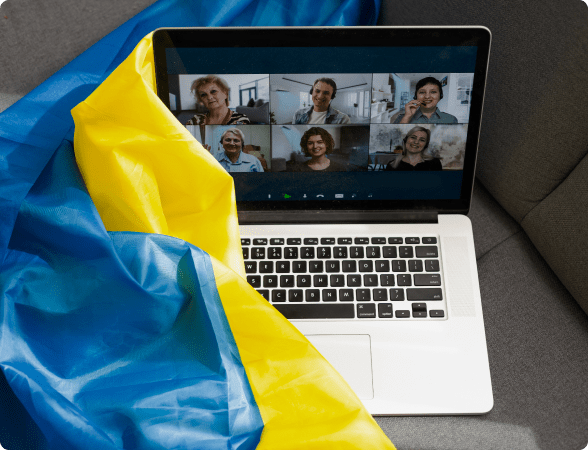 Many Ukraine tech businesses have carefully crafted contingency plans in place to ensure safe, stable, and secure operations even through the uncertainty of war.
Employers and global colleagues are stepping in to support Ukrainian employees with flexibility, empathy, and financial support whether they are able to keep working or not.

Many Ukrainian tech workers continue to work not only as a distraction, but because they realize that by continuing to work, they prove Ukraine's resilience, strength and defiance of the illegal invasion, which allows them to support Ukraine's military, economy and infrastructure.

Please read and share this Open Letter to the Global Tech Community.
Tech Companies Across the Globe Can Help Today
More Ways to Help
The Russian media is telling a completely different narrative, with intensive propaganda against Ukraine and the West. They describe the situation as a "military operation" to "denazify Ukraine" rather than a "war" or "invasion," distorting what is happening on the ground in Ukraine. The Kremlin's propaganda machine is running at full throttle, but you can help destroy it by sharing the truth. Urge your representatives and fellow citizens of your country to speak up.
#SaveUkraine #StopPutin #StopRussia #WorldForUkraine #StandWithUkraine
The National Bank of Ukraine has opened up an account for raising funds for the Ukrainian army. It has been established and is open to receive transfers from international partners and donors in both foreign currency (U.S. dollars, euros, UK pounds) and hryvnias.
The National Bank of Ukraine (NBU) has set up a humanitarian fund open to receive transfers from international donors in both foreign and local currency. Funds raised will be used by Ukraine's Ministry of Social Policy to provide food, shelter and medicine for refugees displaced due to military conflict, and to supply basic goods and financial aid to meet essential needs of the population still in Ukraine.
Check out the list of these organizations
One million people have left their homes and are seeking safety abroad. You can donate to charity organizations offering refugees aid during this crisis. From our team at Softjourn: Thank you for joining the effort to #SupportUkraineTech.