Java Development
Java Application Development Services
Softjourn is a technology services provider with almost two decades of extensive experience in Java application development services. We've delivered cost-effective and secure Java applications to companies in Financial, Media & Entertainment, Ticketing, and other industries. By leveraging our programmers' extensive knowledge and best practices, we provide cutting-edge software and data solutions for our clients.
Softjourn is a technology services provider with almost two decades of extensive experience in Java application development services. We've delivered cost-effective and secure Java applications to companies in Financial, Media & Entertainment, Ticketing, and other industries. By leveraging our programmers' extensive knowledge and best practices, we provide cutting-edge software and data solutions for our clients.
Develop Your Java Applications With Us
Clients from all around the world choose Softjourn to create secure, scalable, and powerful Java-based applications because of our strong expertise and talent pool. Our dedicated Java developers enhance existing teams and support businesses in harnessing the full power of Java.
We make an all-out effort to communicate with our clients from the start of the project, through launch and post-launch support. Every client has widely disparate needs, security issues, and varied user interface requirements, yet we are consistently able to develop solutions that exceed our customers' goals.
Our Java Development Expertise
Java is one of the few technologies that stayed relevant for more than two decades. With accumulated experience in Java development, Softjourn's developers can respond to various requirements to accelerate development progress as well as deploy high-quality enterprise solutions.
Fintech
Being one of the most commonly used languages in fintech, Java is a great tool for data simulations, modeling as well as creating fast and reliable mobile and web applications.
Expense management systems
Prepaid card program managers
Payment processing development
Ticketing
Softjourn has partnered with some of the biggest names in the ticketing industry to create advanced solutions. We leverage our domain expertise to provide data integrity, efficiency, and integration to all our clients.
Box office / Mobile POC apps
Event discovery and ticket purchase apps
Media & Entertainment
Enterprise applications are still one of Java's greatest qualities, especially when it comes to M&E. With its great reputation for reliability and scalability for domains with complex logic, Java allows companies to create enterprise-quality solutions that stand out.
E-learning portals & apps
Video on Demand platforms
Meeting High Expectations with Java Application Development Services
Java consulting
Cultivating ideas takes time. By leveraging our experience with Java, we can create a transformation roadmap for our client's applications to ensure they are offering frictionless experiences to their users.
Java web development
Through a user-experience-driven approach coupled with a team of skilled engineers, we offer timely development of Java web applications with clean code and sustainable architecture.
Android app development
With our mobile app development experience, we can support our clients to implement new features, improve UI and deploy native apps for a frictionless user experience.
Enterprise software development
Enterprise software development will help you actively mitigate risks, go-to-market faster with a high-quality application that will uniquely position your product on the market.
Java cloud-based apps
With more businesses moving to the cloud every day, it might be the right time to take advantage of microservices-enabled app efficiency, security, scalability, and automated backup and create cost-effective solutions.
Java migration
To ensure that your custom applications continually support your business, migration to Java might be the right solution from a strategic, financial, and business standpoint.
Microservice architectures
Microservices hold enormous potential for changing the enterprise application ground rules as decomposing an application into independent services grants developers the freedom to operate relatively independently, with minimal worry.
Custom Java/J2EE Software Development
J2EE is a popular choice for developing web-based enterprise applications as it delivers scalable, diverse environments while cutting down your development cost and saves valuable time.
IoT development
Java offers a way to create integrated, comprehensive, and secure platforms for IoT architecture for various industries, and our skilled developers can leverage their experience to develop solutions with next-gen efficiency.
Big Data systems development
Hone the power and versatility of Java to build ETL applications to run data extraction, transformation, and loading in big data environments.
What We Can Do For You
Custom Java Development
High-quality solutions
Experienced teams
Discovery phase
Customized solutions for client's needs
App Modernization
New features
Improved functionality
Updates
Integration Services
Variety of integration solutions
B2B integrations
Web services integrations
Data connectors
Java Development Case Studies: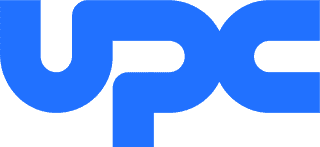 UPC: Secure and Scalable Java Solution
UPC provides world-class card processing services to banks and large acquiring networks in CEE that serve millions of consumers. They were looking for a development partner with custom Java application services and rich fintech experience. Softjourn developed several projects with UPC and continues to create solutions for UPC's growing needs.
Technologies:
Java
Spring Framework
Objective C

TheatherMania: Safe Card Payments Solution
TheatherMania wanted to ensure quicker card payments to speed the payment process for their users. They turned to the Softjourn Java development team to develop a mobile app with an embedded browser component that will allow them to process credit cards. The development team quickly proposed a solution and delivered a high-quality product.
TicketRiver: Java-Based Event Registration System
TicketRiver, an event registration company, wanted a UI that would engage its clients' end users and allow them to easily register for events and buy tickets. TicketRiver's goal was to encourage end-users to share their positive purchase experience. Softjourn's Java development teams worked closely with TicketRiver to develop a mobile ticket sales platform with the functionalities they envisioned.
Technologies:
Java
AngularJS
Spring
Hibernate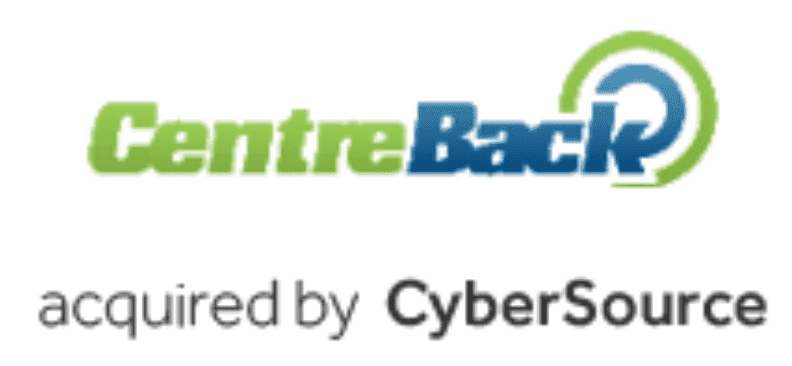 CentreBack Payments: Profitability Solutions for Recurring Payments
CentreBack provides its customers with profitability solutions for recurring card-not-present payments. When their clients stressed the need for a repeatable, quantifiable, and strategic approach to managing payment recovery, Softjourn developed a Java-based solution that would be portable across multiple platforms. CentreBack's merchant authorization success rate improved by 25% with the scalable, safe app developed by Softjourn.
Technologies:
Spring
Hibernate
jFreeChart + ceWolf Java Mail Jasper

FenestaPro: Design and Developing a Cloud-based Java App for Architects
The FenestraPro team approached Softjourn to collaborate on designing environmentally friendly buildings. Softjourn's task was to develop a software design tool that would provide technical guidance for architects. The solution Softjourn designed helps architects make the right decisions on orientation, thermal performance, and location.
Nexera: Surveillance Systems
Softjourn and Nexera have a history of successful projects. A team of developers worked on a complex system for video surveillance and an alarm system for Nexera. The Softjourn project team involved a Project Manager and two Java software developers responsible for developing the solutions that would cater to Nexera's requirements.
Technologies:
Java
Spring Framework
JBoss 4 as Application Server
Satellite Company: Improved Communication Systems
A technology leader in the satellite broadband communication market decided to outsource the development of its AAC subsystem to offer faster internet to the furthest locations. A wide variety of work was performed by two Softjourn software engineers and one QA tester. The team focused on improving redundancy processes and developed a set of cases to ensure the client's satisfaction and stability of the solution.
Benefits of Working with Softjourn
Experienced Java developers, quality assurance, and other team members that know when to take direction but also provide ideas and suggestions for the most effective project outcome.
Flexible team that was able to pivot quickly depending on changing market trends and client's needs.
Deep expertise when it came to Java application architecture, technology, and development.
Clear documentation to create milestones and timelines for reaching company goals.
Certified professionals with Oracle Certified Associates (OCA) - Java SE 8, Oracle Certified Professionals (OCP) - Java SE 11, Java SE 8, and Oracle Certified Experts (OCE) - Java EE.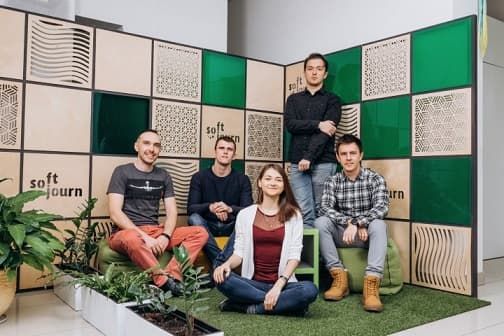 Ready to create a new Java-based application? Contact us today!
What Services We Offer