Blockchain in Ticketing
Can Only Blockchain Secure Event Tickets?
Blockchain has many possibilities for the live event and ticketing industry, but it's not the only way to secure tickets
Blockchain has many possibilities for the live event and ticketing industry, but it's not the only way to secure tickets
Secure, Transparent Ticketing is Possible—With or Without Blockchain
While blockchain technology has the potential to resolve many ever-present threats plaguing the event industry, you are not stuck with just one choice. There are many current technologies that make secure, transparent ticketing achievable.
By transitioning to digital ticketing and offering event organizers and patrons a mobile ticketing solution, you can provide secure tickets that are traceable and transferrable.
How Digital Improves Ticketing
Standardizing Ticketing Protocol
Ticketing protocol today is mainly seen as the structure of ticketing records. With a digital system, you can exchange customer's data and track tickets beyond that of a given provider, giving you a critical ability to manage the marketplace.
Detailed Records
With digital tickets, knowledge truly is power. In providing the whole history of ticket transactions, event managers can identify ticket buyers, view all previous transactions, and see if a ticket has been resold and at what price. This reduces fraud and operational costs.
Secondary Market Regulation
Governments worldwide are scrutinizing the secondary ticket market. Digital tickets are the answer. Issuing digital tickets regulates the ticket reselling process, sets the proper price for tickets, and places limits for resale. It also helps tighten control of scalpers.
Know Your Real Customer
Digital ticketing technology gives almost instantaneous identity verification to help ensure you know who your real attendees are. Which means event organizers will know exactly who's attending, while collecting invaluable data analytics for future marketing purposes.
Controlling Ticket Flow
With digital tickets—blockchain or otherwise—you'll know when it was sold, if and to whom it was resold, at what price, etc. You can verify and track a ticket's origin, giving you a basis for dispute resolution and compliance.
Fraud Prevention
Historically, the secondary market consisted of street traders who bought tickets cheap outside a venue and resold them at a higher price to last-minute ticket buyers. Today, online ticket seller platforms dominate the market.
We've delivered an extensive range of event ticketing solutions
Is There Value in Adding Blockchain?
While blockchain is an exciting technology, it's not a panacea for all ailments. If you are an existing ticketing provider, there are current technologies that can enable you to capture the security and transparency promised by blockchain. If you're just starting out, building a ticketing system from scratch using blockchain is a great use case. Interested in exploring how to enhance an existing system, or develop something new? Let's talk!
Why Choose Softjourn?
Here are some of the reasons our clients work with us:
We Are Subject Matter Experts
We understand how blockchain can augment media and entertainment services. We research this technology in-house in our R&D Centers, and have developed blockchain solutions in the ticketing and banking industries. These solutions allow for unparalleled tracking and management of services, allowing clients to more easily oversee their assets and dramatically reduce costs. We are experts in five blockchain platforms, and can help our clients understand why they should use blockchain and what works best for their organization.
We're Always Thinking Ahead
To compete, our clients continually need to provide new and better services. Since we have our own R&D Centers, Softjourn is uniquely positioned to help. We're constantly looking for relevant ways to apply new technology that brings our clients growing needs to life.
We Constantly Communicate
We are proactively collaborative. It's why a common compliment we hear is how we make sure our clients are actively involved and constantly updated at every stage of a project. We become a trusted partner in helping clients thrive, developing tailored solutions and services that deliver measurable results, no matter the industry.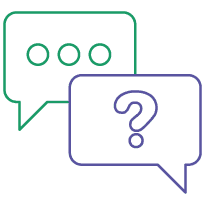 Typical challenges we help our clients solve:
You want new technology or upgrades, but don't have the time or expertise to handle.
You need to always be on top of things to meet your clients' "cool factor" expectations..
You find it difficult to discover a company that knows the nuances of ticketing and has the technological expertise to give you a competitive edge.
You wonder if it makes sense to convert traditional paper or electronic tickets into smart tickets..
You're not sure what is the best blockchain technology to use and how to get started.
Besides blockchain, you want to know about other new technologies to consider..
Blockchain forces digital ticketing, but there is nothing stopping the use of conventional technologies to accomplish many of the same things. One of the items mentioned for blockchain is data integrity, trust, and smart contracts. But a conventional ticketing provider can provide all the same things without blockchain - all we need to do is trust provider the same with the digital asset as we trust them now when using a paper ticket.
Whether companies will succeed in deploying blockchain technology to create products and services, consumers will trust and adopt remains to be seen. The demand for blockchain-based services is on the rise, and the technology is maturing and advancing at a rapid pace. With more money being poured into blockchain-based startups, consumers should not be surprised to see distributed services and products becoming more mainstream in the near future.
Some of Softjourn's Ticketing Clients
What We Offer
Partnership & Recognition