Global enterprise software spending is on the rise as many companies believe it's much more convenient to purchase commercial software than to develop their own. For example, many startups can jumpstart their business by using third-party software since its implementation is far faster, less expensive, and more easily accessible than building from scratch.
The Need
Although this approach has its benefit for small to mid-sized enterprises, once a company outgrows a third-party service, it might start experiencing problems both in terms of the quality of the service it can provide and how scalable the business can become.
Our client's story begins much the same way. This client is an expense management platform that, since its inception, has relied heavily on third-party providers for certain features and functionalities of its product. Similar to many other companies, they strived to offer new and cutting-edge features, advanced analytics tools, and data visualization to attract and retain users and develop a competitive edge.
Eventually, they grew to become a large industry player and realized that the development course of the third-party providers was no longer aligned with what they envisioned and limited their business' ability to scale. This big expense management client employed Softjourn's development team to create a custom solution equipped with all the necessary features they needed, in order to transition away from third-party services.
Developing custom software in a specific niche can be complex as it requires deep industry expertise and hands-on development knowledge; this is why the client turned to Softjourn as a trusted partner. We were ready to rise up to the challenge and build exactly what the client needed to continue to grow.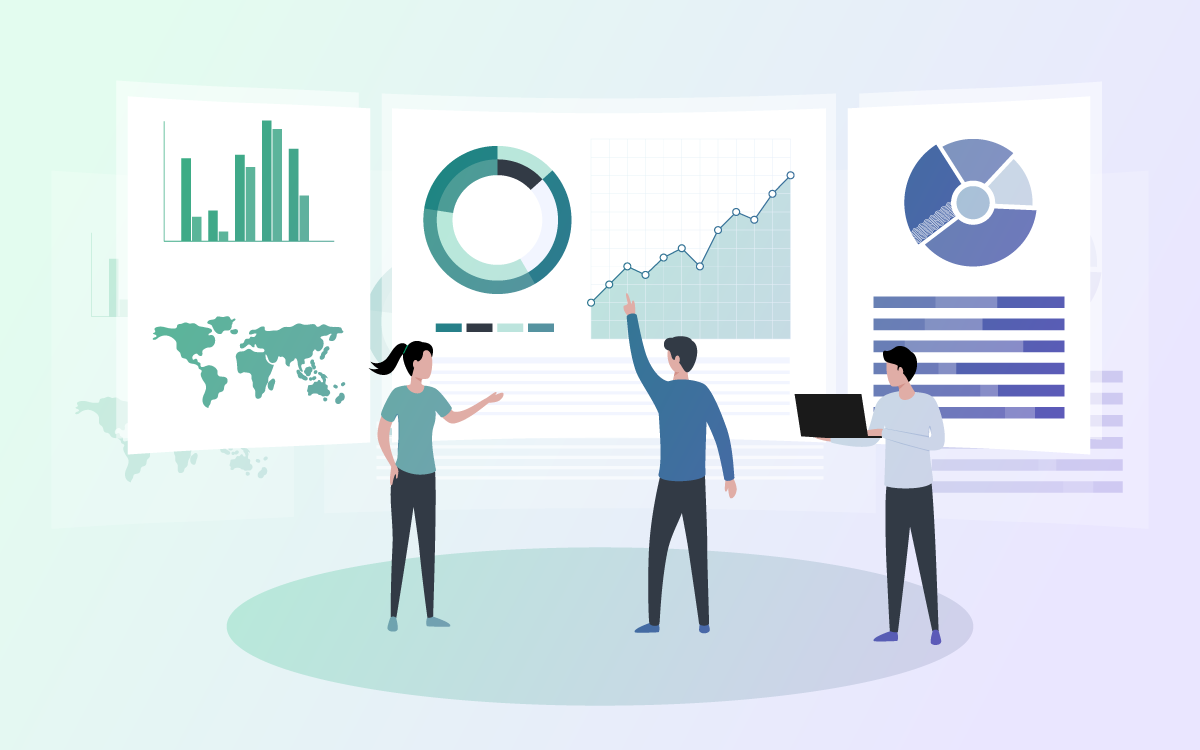 The Solution
To stay competitive, most expense management platforms have several analytics tools. Softjourn's team of expert developers was quick to understand what the client needed from a custom platform analytics solution. After several consultation meetings, the client and our development team were on the same page regarding the future development of Reports and Analytics.
The client felt it was time to build a custom-made analytics tool to replace a third-party tool they used called WebFocus. This was due to the fact that the client's users were redirected to the WebFocus site and its module for heavy analysis. With their custom tool, they wanted their users to be able to run and create reports, create a dashboard, and see all invoices and standard reports.
Our client also wanted to move away from an older tool, called Mercury Analytics, that worked with WebFocus to provide a simplified user interface while using WebFocus' data-processing capabilities.
Softjourn gathered a dream team of backend developers and QA, and, together with the client's own in-house data engineers and analysts, we quickly created a development roadmap for the new project.
Most recently, we've developed an Analytics tool using the Snowflake Data Cloud database, utilizing Looker for data visualization and Fivetran as a database connector. Our client now has multiple expense and travel management brands that all use Softjourn's custom-built Analytics solution.
We were able to combine all the features the client wanted from WebFocus and Mercury Analytics, and gave the client a versatile product that will be able to scale with the growth of their business.
Our team is currently working on new integrations with other products from the same platform. Currently, we have other large-scale integrations in the works with a variety of other products while also developing more custom-made features. Currently, we are helping the client with:
Integration of new business units
Providing more functionalities for existing business units
The Benefits
The greatest appeal of custom software solutions is the fact that they can be tailored to meet exactly what the company needs and specifies. While in the short-term, custom development increases a company's reliance on developers, it provides high flexibility and scalability for the long-run, unlike the services third-parties provide.
Due to Softjourn's nearly two decades of experience in the development of complex applications for expense management, we had the right knowledge and approach to deliver exactly what our client wanted from an Analytics tool.
With the help of our talented developers, the client's Analytics tool made reporting and gathering data much faster, more efficient, and accessible for their users, bringing value and long-term stability for the client.
Conclusion
With a new and improved analytics tool, our client will be able to provide faster and more scalable solutions to their users. Updating the new analytics tool will be much easier than waiting for third-party updates, and they will be able to expand its functionality whenever necessary.
The client was very happy with the solution our team was able to deliver, and they have since noticed better performance and improved user experience. All of their users have continued to use the Analytics tool without any issues.
If you are interested in developing new features that will contribute to the success and value of your business, Softjourn can expertly advise you on the best approach to growth and help you develop the necessary tools to get to where you want to be. Our experience in the fintech and expense management domains allows us to create solutions that contribute to our client's continued success.