In January 2022, a number of ticketing executives and exhibitors attended the renowned INTIX conference. It is a leading forum for professionals that offers a comprehensive view of the ticketing industry. Unlike the 2021 conference which was held virtually, INTIX 2022 was held in Orlando, Florida.
INTIX is a platform where experts share knowledge, experience, and ideas within the industry and a community of peers. The conference allows the opportunity for new connections and collaborations to be created. In this short guide, we will take you through some of the most interesting lectures and top trends that will be the talk of 2022.
To NFT or not to NFT, That Is the Question
Blockchain is a powerful technology with many potential applications. Fueled by the growth of the NFT market and the use of smart contracts, blockchain technology promises many possible uses.
Eric Rozenberg, the CEO of SecuTix, praised blockchain technology for helping to eliminate ticket scalpers, so event attendees would have access to concerts at a regulated prices.
While blockchain technology may help the ticketing industry overcome certain challenges, critics find that it may overpromise solutions that other technologies could more easily solve.
By analyzing how NFTs and smart contracts could facilitate tickets sales and delivery, transfers, resales and ID verifications, we can consider this technology from multiple angles and make well-informed decisions in its use.
Key Takeaways:
Blockchain can help the industry overcome certain challenges.
There are multiple ways to solve scalping and false ticketing.
NFTs have entered the ticketing sphere.
Flexible Ticketing - The Present or the Future?
The COVID-19 pandemic affected every part of the ticketing industry. Sports events were the first to allow live attendances, and some other events soon followed. With the pandemic still present, event organizers had to practice flexibility and involve new approaches to move forward.
New technology was a key factor in creating successful sports events during COVID. Anthony Esposito, Stevie Gray, and Darent Mitch, SVP of Ticket Operations, and Josh Ziegenbusch, senior director of Oakland Athletics, opened a discussion on how the sports industry reacted and pivoted in COVID times. They looked back on almost two years to analyze what was happening and how they managed to find new solutions to ensure fans have access to their favorite sports events.
Key Takeaways:
COVID-19 led to a big change in mindset within the event industry
New technologies have transformed the event industry.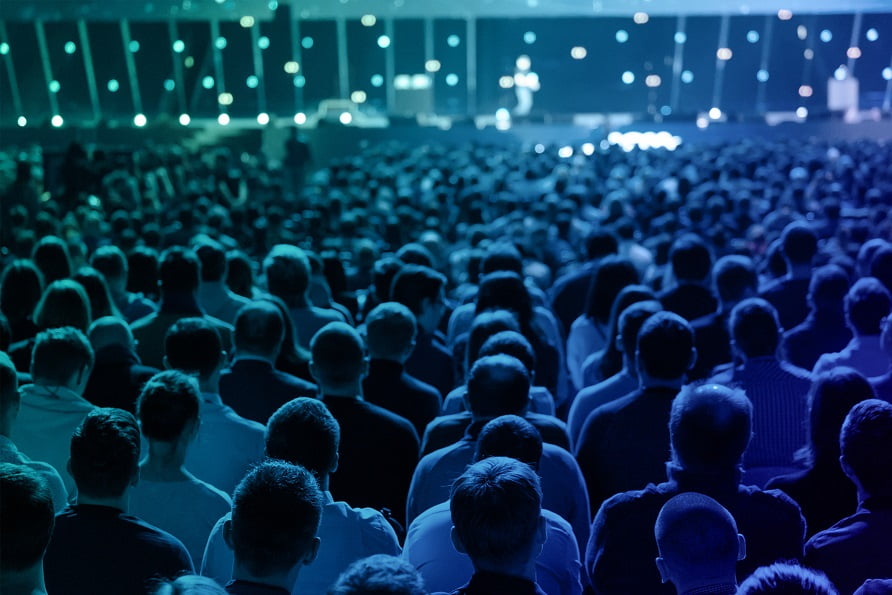 Getting to Know Your Audience Matters More than Ever
Big venues and production companies are allocating bigger chunks of their budgets to reach new audiences using digital activities across various channels. Focusing on data is and will be guiding more industry professionals in decision making.
Knowing key audience demographics, understanding their needs, habits, income, location, and how they're engaging in content has become increasingly important throughout the COVID-19 pandemic.
Key Takeaways:
Learning about your audience helps create better engagement and customer retention strategies.
Data helps to identify weak spots.
Commemorative Tickets as Drivers of Additional Engagement
Project Admission and Weldon, Williams and Lick, Inc. examine the idea of using commemorative tickets in a new format - as digital collectibles. They consider best ways to create additional engagement from consumers.
Key Takeaways:
Fans enjoy access to digital collectibles.
Commemorative tickets provide new engagement opportunities.
Wearables for New Generations of Concertgoers
Emerging wearable technologies are offering solutions that elevate consumer engagement and promote ease of access. During COVID, wearable technology became crucial for public health. For example, automated vaccine checks, information exchanges, and access controls are utilized at events, conferences, and festivals.
Key Takeaways:
Wearable technology aids public health efforts at events.
Wearable technologies reduces buyer friction.
New technologies are improving event experiences.
Protecting Patron Identity Comes First
Digitalization in ticketing brought a number of benefits for both operators and patrons. Today, customers have increased access to services, but also a higher risk of fraud.
Cybersecurity threats are continuing to evolve, and are becoming more sophisticated and harder to spot. Luckily, cybersecurity professionals are exploring new ways to protect themselves as well as their patrons in the digital realm.
Jenifer Rubin, from ShoWare Center, and Stuart Mann, from Accertify, discussed how to use fraud prevention technologies on venues to ensure their customers' security and the success of their events.
Key Takeaways:
There is a growing importance to understand the current landscape of cybersecurity threats.
Innovation leads to new payment security solutions.
Final Thoughts
The ticketing market is rapidly changing. As the ticketing landscape continues to evolve, new trends like NFTs, flexible ticketing systems, digital tickets, and wearables at events will continue to gain traction. Big market players are more focused on their patrons, by learning more about their demographic information, responding to their changing needs and habits, and protecting their privacy.
The key to a successful event in 2022 is to bear consideration to and be guided by the knowledge of industry experts. Just one year ago, it seemed that virtual events were fated to replace live ones. Today, we are slowly seeing the world return to live events.
The INTIX 2022 conference was a great opportunity for the professional ticketing community to collaborate in-person and consider the present and future of digital ticketing and events.