Softjourn, Inc., a technology services provider headquartered in Silicon Valley, with R&D centers in Ukraine and Poland, announced today that the International Association of Outsourcing Professionals® (IAOP®) has chosen it as one of the Best of The Global Outsourcing 100® for the fifth consecutive year. This year Softjourn is featured in the following categories:
Top Customer References
Top CSR
Multiple Appearances
"It is a pleasure and an honor to have been chosen for the Best of The Global Outsourcing 100® by IAOP list of top global outsourcing providers," said Emmy Gengler, CEO of Softjourn. "Our team has developed a singular focus and expertise in areas such as fintech, cards and payments, and ticketing apps that has brought clients back to us year after year. This, combined with our ongoing commitment to innovation and social responsibility, has given us a market presence of which we are truly proud."
The Best of The Global Outsourcing 100 and The Best of The World's Best Outsourcing Advisors recognizes the world's best outsourcing service providers and advisors. Results were based upon an evaluation of the scoring results over the entirety of The Global Outsourcing 100 and WBOA programs. There has been an opt-in application process in place since the start of the program. Recipients of this year's special recognition have been contacted to confirm their inclusion in the 'Best of' programs as well.
"The Global Outsourcing 100 and World's Best Advisors showcases the dedication, expertise and sheer hard work of the best of the best in the outsourcing industry," said IAOP CEO, Debi Hamill. "I congratulate Softjourn for being recognized on IAOP's 2019 Best of The Global Outsourcing 100 as they are, year-after-year, among the highest-rated companies in customer references and corporate social responsibility."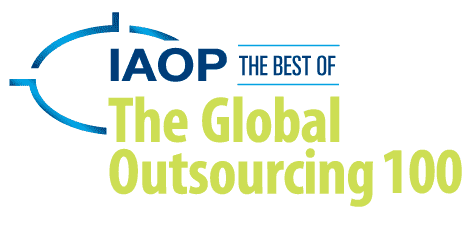 About IAOP
IAOP is the global association that brings together customers, providers, and advisors in a collaborative, knowledge-based environment that promotes professional and organizational development, recognition, certification, and excellence to improve business service models and outcomes. Our members and affiliates worldwide are digging deep at IAOP conferences, learning at IAOP chapter meetings, getting trained and certified at IAOP courses and workshops, and connecting through IAOP social media, all with one goal: better business results. Whether you are a customer, provider or advisor, new to collaborative business models like outsourcing, or you are an experienced professional, IAOP connects you and your organization to our growing global community and to the resources you need to get the results your company deserves and demands. For more information and how you can become involved, visit www.IAOP.org.