QA Services
Software Testing and QA Services
For more than a decade, Softjourn has offered full-cycle software testing and QA services. We use our domain knowledge and technology expertise to provide clients with innovative QA solutions that contribute to their project success.
Our QA experts ensure final products are bug-free and rise to higher standards. With quality assurance and software testing services performed at every stage of product development, we aim to deliver an excellent product.
For more than a decade, Softjourn has offered full-cycle software testing and QA services. We use our domain knowledge and technology expertise to provide clients with innovative QA solutions that contribute to their project success.
Our QA experts ensure final products are bug-free and rise to higher standards. With quality assurance and software testing services performed at every stage of product development, we aim to deliver an excellent product.
QA Testing Services We Offer
Since 2009, Softjourn has satisfied client QA needs and expectations using the latest technology. When you team up with Softjourn, you can expect to work with experienced QA engineers ready to leverage software testing best practices and standards. We can help you develop top-notch software solutions for prompt delivery.
Our QA team conducts a thorough analysis of your systems, builds solutions, and creates a test plan to stay within your budget and time limit. Using our services, you establish full control over product development cycles by monitoring every stage and measuring progress.
Why is Softjourn the right choice for your project:
ISTQB certified professionals
Oracle Certified Associates, Java SE 8
Internal knowledge sharing in QA guilds
Subject matter experts
50+ Full-time QA specialists
Strong industry expertise
Quality Assurance - Testing for Better Quality Outcomes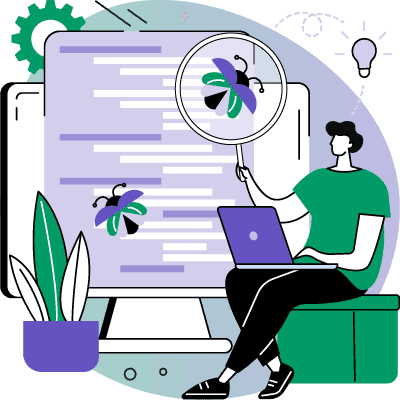 Manual testing is an essential part of Functional Testing as it allows you to remediate defects in early development stages and save valuable time. Our professionals work with your developers, business analysts, and managers to closely review all project requirements, build a comprehensive test plan, and design thorough test cases.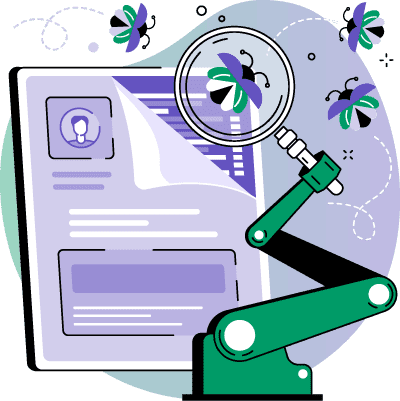 Automated testing offers huge gains for QA team efficiency and ROI. We recommend automated testing for large projects, projects with long-term maintenance, projects that require testing the same areas over and over, and those that have already been through an initial manual testing process.
QA Technology Expertise
With almost two decades of professional QA experience, we know what works and what doesn't. We aim to eliminate inefficiencies and strive to further enhance every project. Our knowledge has evolved from helping clients solve unique challenges and deliver solutions with strong performance.
Performance Testing
Load time and app performance are crucial elements of your product's success. We expertly test application performance at high loads, measure, validate and verify operational capabilities to find breaking points. Afterward, we recommend steps needed to meet user requirements and offer a flawless customer experience.
Integration Testing
Ensure the integrity of your whole application by implementing integration testing. Working on multiple code modules simultaneously can lead to miscommunication between team members. With integration testing, we can examine data flows and interfaces to pinpoint any functional, performance, or reliability issues and solve them before they turn into serious problems.
GUI Testing
Your software product's success depends immensely on how a user interacts with its Graphical User Interface (GUI). Use our GUI testing services to ensure your product is distinct, recognizable, and of high quality. By implementing GUI testing near the beginning of the software development cycle, you'll improve quality and reduce risk at the cycle's end.
Functional Testing
Functional testing validates real user scenarios to create a great user experience and reduce churn. Driven by feature specifications, functional testing focuses on your user's point of view. Our QA team follows a well-defined process that has been developed over more than 15 years. We will handpick the right software tools and work directly with you to plan required testing activities.
Localization Testing
Optimizing your software to work in different parts of the world is important for any project. With localization testing, we can ensure your app or website content is customized to meet local cultural and linguistic requirements, such as time and date formats, keyboard layout, and currency.
Regression Testing
Implementation of new features is an integral part of software development. If you want newly added features and functionality to work flawlessly, regression testing is one of the best ways to go. We use regression tests to identify and resolve potential bugs and ensure that your software is ready for launch.
UX / Usability Testing
Get the highest score from the only expert that matters—your users. Usability testing lets your users give you feedback on your app's convenience and intuitiveness. Our UX experts develop defined, unique, and productive approaches and procedures to evaluate software's usability from the user's point of view.
Compatibility Testing
Ensuring your app or system functions on different platforms for different users is paramount. We prioritize compatibility testing on web browsers, hardware platforms, databases, operating systems, networks, mobile devices, and more. That is why Softjourn offers compatibility testing conducted by testing professionals with more than 15 years of experience.
Security Testing
Reinforcing existing security controls is paramount for every business. Applying security testing to digital products like applications, software, payment gateways, and more, has become a crucial part of the development process. That is why we assure the safety of your application or system by offering custom, end-to-end security testing services based on your unique needs.
Cross-domain QA Services
Softjourn is devoted to creating software testing tools for multiple industries and business domains. Our experienced teams use industry insights and creativity to build customized financial testing solutions.
We have developed simulations to provide financial institutions and fintech with a safe environment to test and explore different "what-if" scenarios. Our custom tools demonstrate how the system will behave in real-world conditions, giving our clients peace of mind that their solution will react appropriately in a similar setting. Simulation models make it possible to capture more details than with simple analytics and obtain accurate data to assess further development stages.
Want to know how our QA engineers can help your project?
Benefits of Softjourn's QA and Testing Services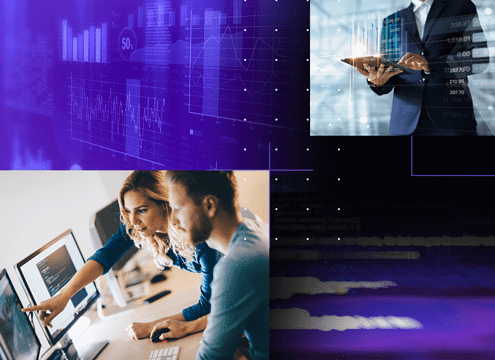 Every project that involves software engineering is unique and thus requires an optimized software testing process.
If your main goal is to deliver quality software products on time within a defined budget, your QA team should combine various testing types. Softjourn's expert QA engineers collaborate with you to learn about your product in-depth, detail a custom testing plan, execute it professionally, and in the end, eliminate bugs and ensure premium quality.
Client Success Stories
Event Ticketing

Vendini: Sell More Tickets
Vendini is a live event managing business/online box office ticketing company that faced a fairly typical market challenge. Their demand outgrew supply, and they had to find a viable way to scale. To meet these needs, Vendini's functionality had to be improved, and that's when they partnered with Softjourn. Our team developed a customized solution and software testing services.
Event Ticketing
SecuTix: Supporting Business Growth with Integration
SecuTix and Softjourn's partnership began in early 2018 when Softjourn initially assisted SecuTix in integrating with an external ticketing software database owned by a UK‑based company. They needed a connection between two ticketing services that allowed the transference of information about an event. Softjourn's developers suggested a solution and QA services to ensure the quality of the final product.
Technologies:
Java 8
Rest API
Postman
jUnit
Business Services
Powwow: Empowering Remote Work with Low Code
Powwow and Softjourn began working together in 2012, when they saw a need to bring desktop enterprise applications to mobile devices simply and quickly — and with a native feel that would enhance both adoption and usage. Powwow wanted to resolve the issue of bringing Windows-centric desktop applications to mobile, without having to rewrite those applications and chose Softjourn as their development partner.
Technologies:
Java
Objective C
AngularJS
Event Ticketing

ClipSync: Interactive Social Viewing Experience
When ClipSync decided to bring back the social activity of watching TV and movies together, the question was how to do so with people who are not in the same room. What ClipSync needed was an interactive online platform where users can join a viewing group and a dedicated team to bring it to life. Softjourn's team of experts helped ClipSync identify all technical issues and create the best solution.
Technologies:
PostgreSQL
WebORB
Hibernate
ActionScript
QA Services Life Cycle
Frequently Asked Questions