Startups looking to gain funding for their business need a tool that clearly communicates their idea or concept to potential partners. There's the traditional pitch deck, but a more valuable method is to visualize the concept with interactive prototypes.
Two entrepreneurs coming from the sports entertainment industry needed a way to validate a business proposal with potential partners. They partnered with Softjourn, Inc. to define workflows and interactive prototypes to use as visuals.
Softjourn is a third-party software development resource that businesses use to develop new applications and systems from the ground up. It offers nearly two decades of virtual software development experience to clients in the U.S., U.K., and Europe, handling the work from its development hubs in Ukraine and Poland.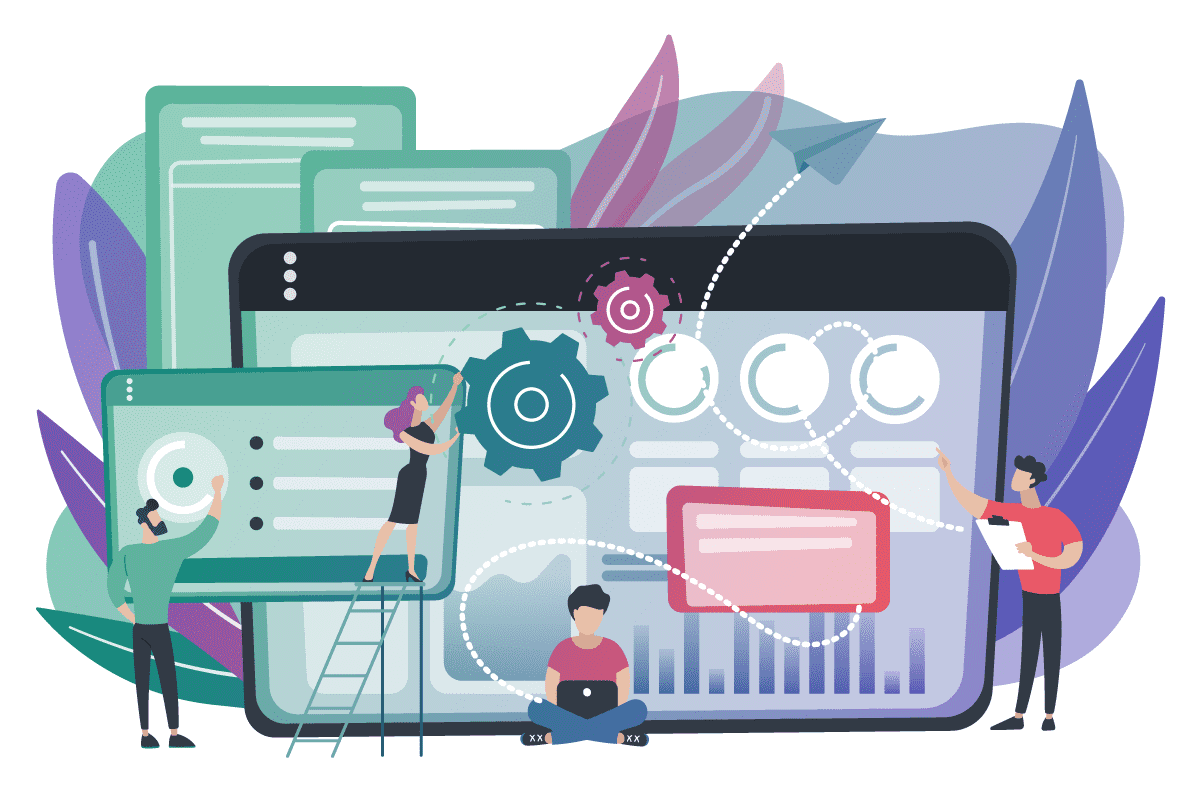 How Interactive Prototypes Help
An interactive prototype is a digital, interactive wireframe that is quickly created and iterated on using tools like Invision, Balsamiq, or Figma. They can be rapidly generated, which makes them very useful in the early stages of the software development life cycle. Prototypes are usually created near the end of the product definition phase.
Interactive prototypes can range from low-fidelity click-through screens for quick visualization of a design concept to high-fidelity interactive prototypes.
An interactive prototype should have the look and feel of the final product. Users can click on buttons or menus, and it should appear as though those elements are functional. They can be interacted with in a realistic way from a desktop computer or a mobile device. These prototypes are also easy to translate to video, offering a quick walkthrough of a product or service.
Interactive prototypes are used to evaluate design concepts and verify user interaction. They can be used to answer questions such as:
Is there adequate navigation?
Can users actually transition from one state to another with the information presented on the screen?
The Softjourn Prototype Development Process
The ROI in UX
Softjourn and the client met several times to discuss the project and identify selling features that would be crucial to show to partners. These discussions established requirements that were eventually used to develop a set of high-fidelity prototypes.
Good UX means anticipating all the ways a user or users may approach a process. Prototypes are a more realistic way to evaluate user interaction and devise workflows quickly.
Softjourn's team made several suggestions to improve the user experience. Every dollar a company invests in UX results in a return of $100, or an ROI of 9,900%. 1
"One example of an update were suggestions for a calendar," said Taras Romaniv, Solution Architect. "We combined workflows for various kinds of customers on a single page."
By folding several workflows into a single location, multiple needs are met at once. Users could start from different areas and follow what felt natural when navigating from within the calendar. Icon and labels also made for an at-a-glance overview of all available options presented within the chosen filters.
Other workflows included tracking metrics such as sales and revenue, to show ROI generated for partners. This shows investors the growth potential of the platform as well as the overall value of the system.
Prototypes also identify what features need improvement, allowing entrepreneurs to perfect their product.
"Entrepreneurs can use these prototypes to speak with different parties and work on getting investment," said Softjourn CEO Emmy Gengler. "They're also getting a lot of feedback like, 'oh no, it would be good if it worked this way,' or 'we'd be interested in signing up if you also had this.' They're able to add to the definition of the product they eventually want to build."
An Impact on Investors
To really tell a product's story, interactivity is key. Interactive prototypes prove viability and potential profitability of an investment. Prototyping also helps to reduce all sorts of uncertainties about development and cost-effectiveness.
"Interactive prototypes are a great cost-saving practice," said Lidiya Boychuk, Softjourn Web Designer. "It saves time and money in the development phase because they can show workflows step by step.
"They're useful in creating investment proposals and showing potential products to other companies without having to go straight to development."
Softjourn created three interactive prototypes using Invision to illustrate different user workflows. All the mockups had clickable interactivity to move users from one page to another. They also presented areas that offered more information when the cursor hovered over them.
"Having a visible representation that enables our vision to come to life gives investors a clear idea of the product and enables investors to see the growth potential," the startup's founder and CEO said.
"The mockups Softjourn created are a great representation of a high-level overview, while also giving a unique insight into the nuances of the platform."
Benefits of Interactive Prototypes
Using an interactive prototype affords a startup several benefits:
Fail early and inexpensively: With an interactive prototype, you can quickly weed out approaches that don't work to focus on the ones that do.
Gather more accurate requirements: Traditional requirement gathering such as interviews and focus groups can fall short because many find it difficult to conceptualize a product before they see it. An interactive prototype resolves this, allowing you to demonstrate functionality to help solidify requirements for the final design.
Technically understand the problem: With an interactive prototype, you can develop a better understanding of both known and unknown technical challenges within a product's design.

Conflict resolution:

Often, there are several ways to resolve a problem. With interactive prototypes, you can create different iterations of a product to see if one resolution works better than another before investing time and money into the actual product.

Gain funding:

Interactive prototypes lower the risk of investment for partners. A working prototype increases the likelihood of your idea being funded.
Easily file patents: Although it's no longer required, an interactive prototype is still the best and safest way to meet the U.S. Patent and Trademark Office's "first to invent" rule.
Softjourn: Helping Entrepreneurs Hit the Ground Running
In addition to creating the interactive prototypes, Softjourn also created a development proposal that estimated what it would cost to transform the prototypes into a functioning product. This gave the client a foundation to create milestones with which to achieve their overall goal.
The client now has concrete, interactive prototypes to use as a basis for discussions with potential partners to validate their concept.
"Softjourn was incredibly thorough and timely in their responses," the startup's founder and CEO said. "We had an excellent experience with Softjourn. A perfect combination of professionalism and a personable team.
"The prototypes will give [us] the opportunity to have exponential growth and become the first online digital platform [in our market space]."
1. Forrester. (2016, Dec. 8). The Six Steps for Justifying Better UX.