In general, there is a variety of prepaid card types including1:
Opened-Loop Prepaid Card: A card with a network logo on it (E.g Visa, MasterCard, American Express, and Discover). These can be used at the stores accept them.
Closed-Loop Prepaid Card: A card we are merely able to use at some certain places. In other words, they could be only used at a specific store or retail chain. Most of the closed-loop cards do not have a logo on them.
Reloadable Prepaid Card: A card which allows its cardholder reload money onto it for use. It can be sometimes called General-Purpose Reloadable card.

Non-reloadable Prepaid Card:

Cardholders cannot reload money onto for use.
Payroll Card: A card employers use to transfer salaries to their employees

Government Benefit Card:

A card used by a government agency to pay certain government benefits (e.g unemployment insurance, disability living allowance, etc.).

Gift Card:

Issued by a bank or a retailer to be used as an alternative to cash for purchases made at a selected store.

College ID Card:

A closed-loop card used by some colleges aims to purchase goods or services on campus.
Health Saving Account Card: Tax-Advantaged medical savings account available to taxpayers in the United States who are enrolled in a high-deductible health plan.
Prepaid cards are a type of financial product that allows users to load a specific amount of money onto a card and use it for various transactions, such as making purchases or paying bills. These cards are popular for individuals who may not have a traditional bank account or for those looking to manage their spending more effectively.
Here are some examples of prepaid cards:
Visa Prepaid Card: Visa offers various prepaid card options that can be used anywhere Visa is accepted, both online and in-store. These cards can be reloaded with funds and often come with features like direct deposit and account management tools.
Mastercard Prepaid Card: Similar to the Visa Prepaid Card, the Mastercard Prepaid Card can be used for purchases and bill payments anywhere Mastercard is accepted. These cards can also be reloaded and may offer additional features such as cashback rewards and account alerts.
American Express Serve®: The American Express Serve® is a reloadable prepaid card that offers benefits like free direct deposit, online bill pay, and cash reload options. It can be used anywhere American Express is accepted.
Walmart MoneyCard: The Walmart MoneyCard is a reloadable prepaid card that can be used for purchases at Walmart and other retailers. This card offers features like cashback rewards, direct deposit, and a mobile app for account management.
Green Dot Prepaid Card: Green Dot offers various prepaid card options that can be used for purchases, bill payments, and ATM withdrawals. These cards can be reloaded with funds and may come with features such as mobile check deposit and direct deposit.
NetSpend Prepaid Card: NetSpend provides reloadable prepaid cards that can be used for purchases, bill payments, and ATM withdrawals. These cards offer features like direct deposit, mobile banking, and customizable card designs.
Please note that some of these prepaid cards may have fees for activation, loading, and maintenance. It's essential to carefully read the terms and conditions before choosing a prepaid card to ensure it meets your needs and preferences.
Implementing a successful prepaid card program necessitates expertise and an in-depth understanding of the diverse types of prepaid cards available. At Softjourn, we have extensive experience in financial software development services, focusing on creating cutting-edge prepaid program managers. Our team of experts can help you navigate the various options and design a customized solution that addresses your unique requirements.
Some specific functionalities of the program managers developed by Softjourn include seamless cardholder registration, efficient funds management, robust security features, intuitive reporting tools, and effortless integration with third-party systems. Our comprehensive solutions are designed to streamline your operations and enhance the user experience for your customers.
Take advantage of the chance to capitalize on our expertise and make your prepaid card program successful. Reach out to us today, and let's embark on the journey to develop the ideal prepaid card solution for your business.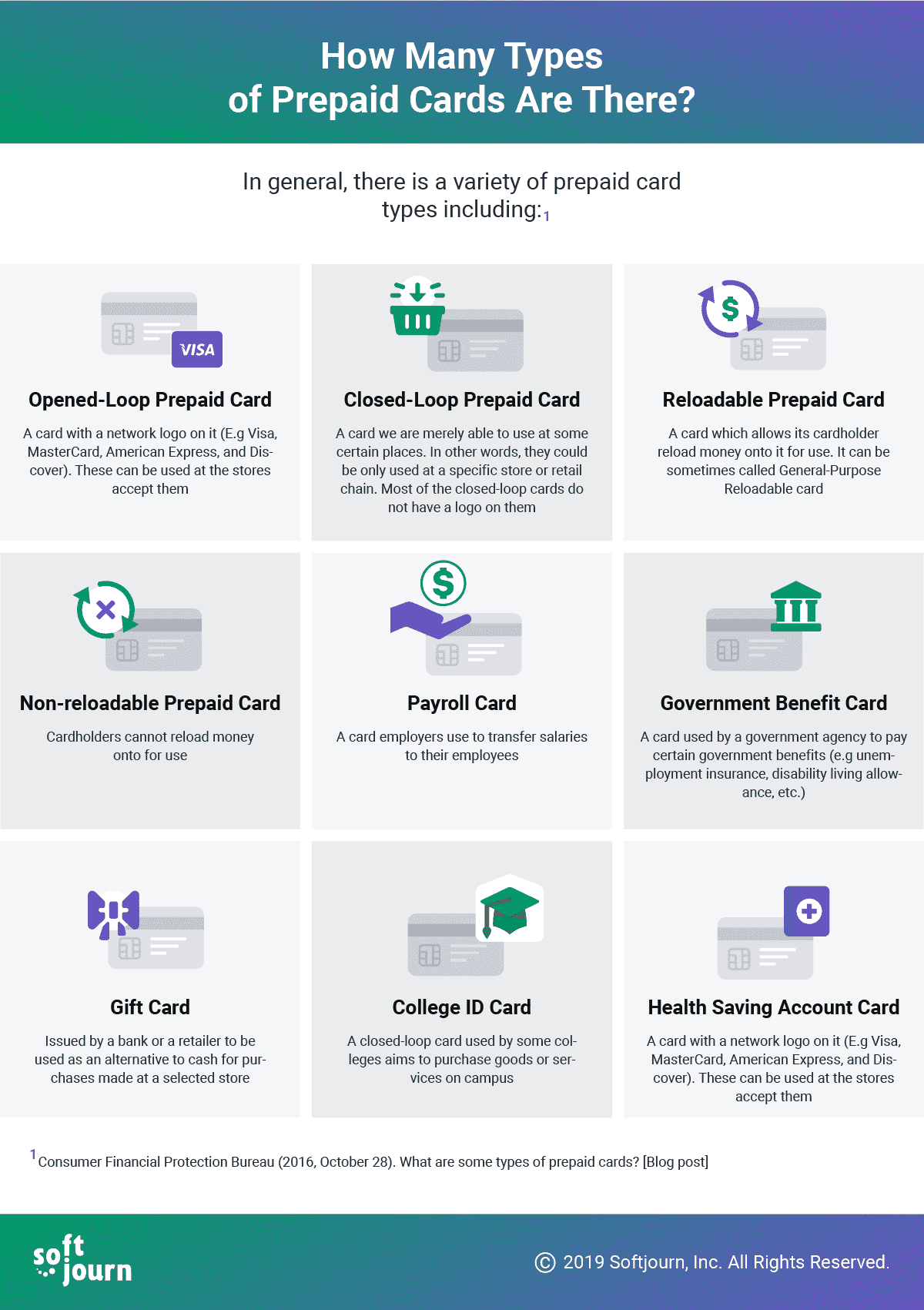 1Consumer Financial Protection Bureau (2016, October 28). What are some types of prepaid cards? [Blog post].