Updated: 3/21/2022
While digital tickets have become popular in the past years, the ticketing industry still relies heavily on physical ticketing systems. For some of the biggest names in the industry, lightning-fast machines are the key to printing hundreds of tickets on the spot at each event.
Boca printers are the prime choice when it comes to effective and speedy printing. Instead of running into issues like smearing, paper jams, and low ink levels, the Boca printer ensures that every ticket is printed without mistakes. In the long run, using Boca printers at the box office prevents long queues and ensures an easy and stress-free event experience for both guests and the event staff.
Although it might seem cheaper at first to use other printers, many venues choose to go with Boca because traditional printers often end up having additional costs due to printing malfunctions and overall printing costs. Also, traditional printers only print generic tickets without serial numbers, requiring event staff to collect them at the entrance. This means vendors cannot scan tickets, and often allows for false tickets to slip through the cracks.
Although it offers many improvements over traditional printers, Boca printing can be a little complicated. However, with Softjourn's innovative Boca printer software, it takes nothing more than a simple click to print. Our solution allows event managers to set up their printing process before an event so they can easily print tickets on the day of.
Keep reading to find out how our solution helps vendors and event managers use their Boca printers with more ease and efficiency.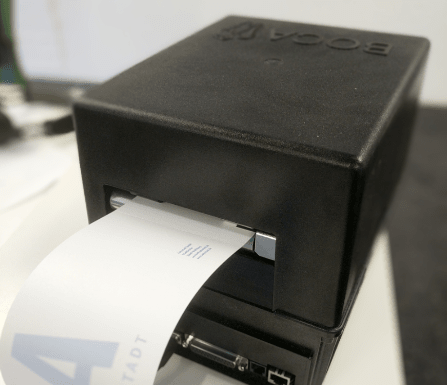 What Are Thermal Printers?
Thermal printers are designed to print high volumes of tickets. One printer can easily print thousands of tickets and give users a wide array of options for a well-designed appearance.
Boca Systems invented the thermal printer in 1985 and has been devoted to producing fast and reliable printers ever since. All of their inks are water-based and chemical-free, and tickets are recyclable. For venues that organize large events frequently, Boca printers are an ideal solution.
Operating costs for thermal printers are also very low as there's no need to purchase printer ink, toner, or ribbons regularly. This also makes Boca printers a worthwhile investment for big events where tickets are printed for every visitor.
Besides the value, other benefits of using a thermal printer, like Boca, include:
Faster printing
Better printing quality
Handling of high printing volume
Great connectivity
Environmentally friendly product
How Boca Printer Works
For most box office companies and venues who have installed a Boca thermal printer, their printing process likely looks like this:
Select your tickets.
Generate a PDF for your tickets.
Open those tickets in a PDF reader.
Select the required Boca printer.
Send the tickets through the system menu to the printer.
Click the "Print" button.
While this process is clear, it's not exactly fast and simple to do this for every event attendee. Our clients wanted to find a better solution for mass printing and turned to Softjourn to make their Boca printing process more efficient and manageable.
The standard printing process:
How Does Softjourn's Solution Improve the Boca Process?
Our Boca thermal ticket printer app requires a one-time installation and integration. All that is needed of ticketing vendors is to install the app, then call the API from the print page. Our solution removes the five steps between "Select Ticket" and "Print", as shown above. The simple menu has only three options:
"Select Printer,"
"Settings,"
and "Exit."
When box office users click on "Select Printer," they can choose a default printer. The print button will send tickets directly to the printer. They can also choose a setting to pick a different printer each time they need to print tickets. Users don't have to do anything between selecting a file and clicking print.
Within this option, it is possible to add a "Select on Each Print" feature where the user can choose among available printers for each ticket and then click the "Print" button.

The Boca print app drop-down between Mac and Windows computers is the same, keeping the process straightforward for all user types.
Our app also detects errors and status messages like "Out of Paper" or "Printer is Offline." If needed, users can print a test ticket to see how the tickets will look on Mac and PC windows display settings for Softjourn's ticket print app. Our app can also make a call back to the server with information saying the tickets were printed successfully.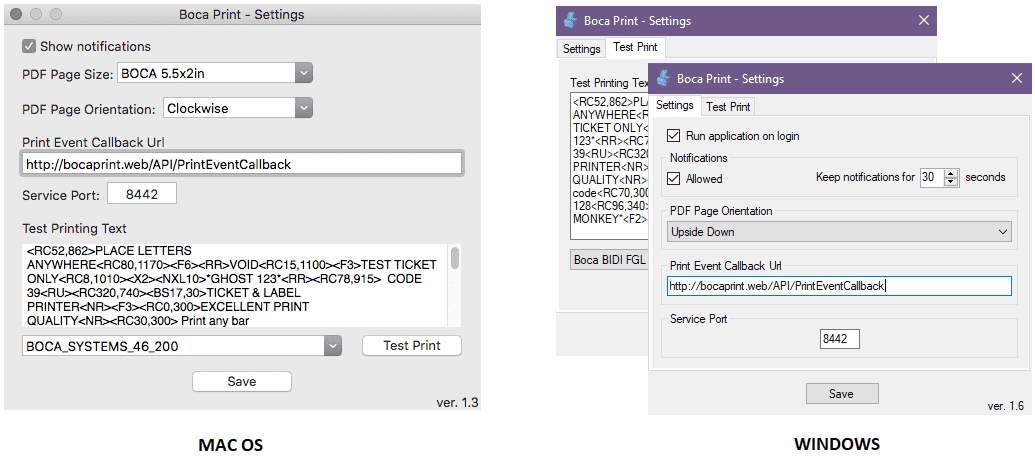 If needed, users can print a test ticket to see how the tickets will look.
To print a thermal ticket, all you need to do is click the print button - that's it. A simple solution guaranteed to make your printing process faster.
What Makes Softjourn's Ticket Printing Software Different?
For nearly two decades, Softjourn has been creating ticketing solutions to improve our clients' event processes, and for Boca printing, it's no different. Our one-click Boca printer app is tailored specifically to the suggestions we've received from our clients in the ticketing industry.
These requests include simplifying the printing process by eliminating unnecessary steps, as well as resolving issues in detecting printer errors on Windows and Macs (such as being out of paper, not being turned on, etc.) and eliminating issues connecting to a network printer.
To address streamlining the Boca thermal printer process, we strived to provide a permanent fix: optimized ticket printing software. Two native desktop printing applications developed by Softjourn, available for Windows and Mac OS, contribute to seamless printing with Boca printers and also have the following benefits:
Only one click to print thermal tickets.
Ability to easily choose local or network printer as default or select a different printer each time.
Notification that the tickets were printed successfully or if any issues occurred
Softjourn's ticket printing app also provides PDF printing, in addition to FGL printing.
Ability to send "a test ticket" to the printer.
The user interface on the app shows the status, date, and times of each batch of tickets.​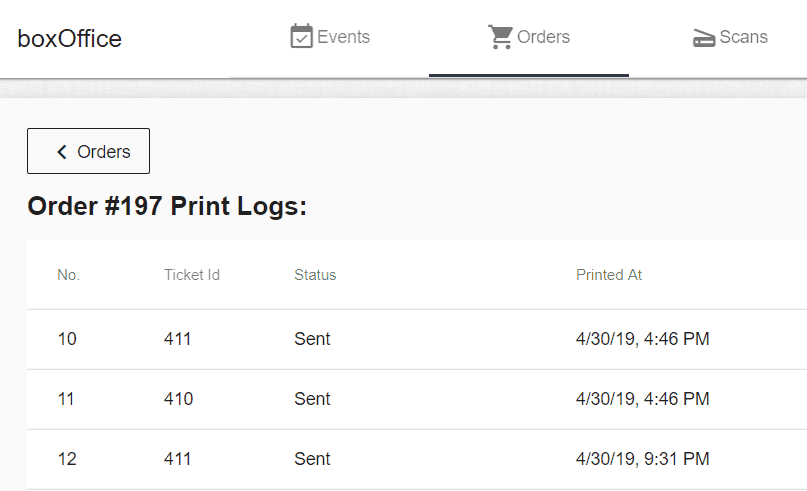 Conclusion
While some businesses have moved to exclusively using digital tickets, physical tickets still offer some advantages, as they are easy to design, brand, and customize. For many people, a ticket holds a nostalgic value as fans often keep their ticket as a memory of the event.
Paper tickets are still a big part of the entertainment industry, and the ability to print them without any problems is key to creating a reliable product, such as the Boca printer.
The goal of developing our Boca Printing software was to add convenience and simplicity for our ticketing clients. If you are interested in seeing how our product will improve your event processes, please contact us to request to demo the Softjourn Boca Printer app.