As Ukraine marks its 31st anniversary of independence, we're remembering our coworkers Oleh Pereguda, our Security Officer, and Igor Khodak, our Senior Java Developer, who have paid the highest price fighting to keep Ukraine's sovereignty, territorial integrity, democracy, and independence.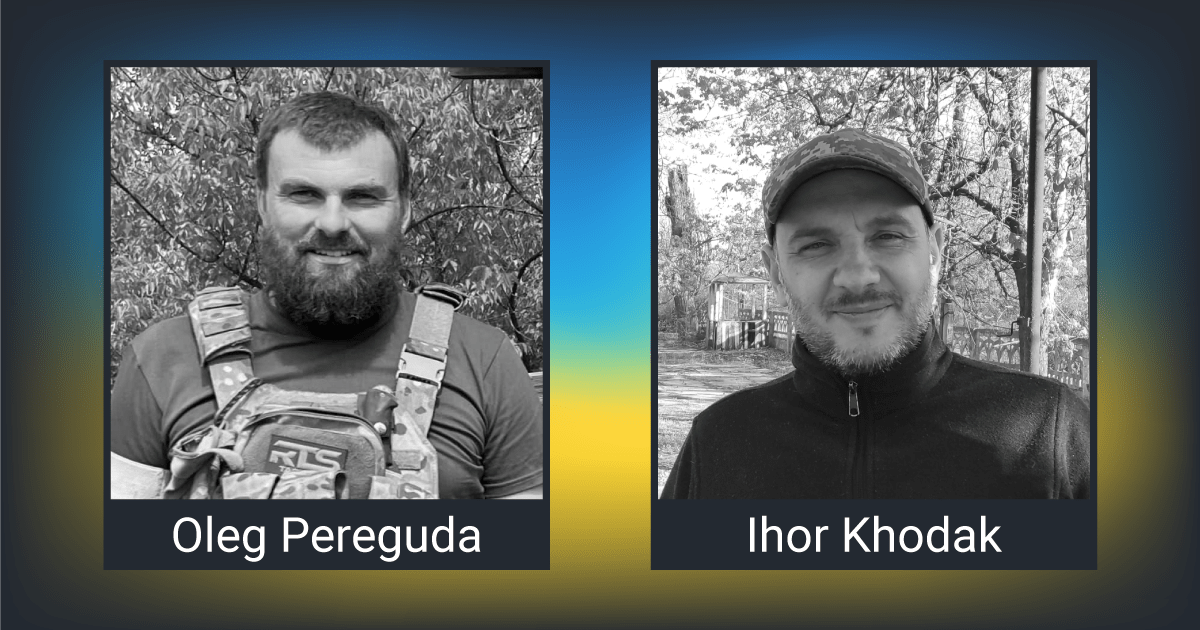 Igor Khodak joined Softjourn as a Java Developer in May 2012, after working as the Head of the support and software implementation at a Ukrainian bank. Igor worked at Softjourn for over ten years and due to his talent and strong work ethic became a Senior Java Developer.
During his time at Softjourn, Igor worked on many projects and showed himself to be a very dedicated, considerate, and capable person who loved complicated tech challenges. During one discussion with Softjourn's CEO, Emmy Gengler, when asked what complicated meant to him, he said "it's something you can't learn in a day"; he loved to truly dive into a topic and take time to comprehensively understand it.
Most of all, he loved to share the information he discovered with everyone. All of his teammates considered him to be a great mentor and somebody who was always ready to help and answer any question. Igor's warm and genuine laugh will be missed by all of us.
When the full-scale invasion began in February 2022, Igor joined the Territorial Defense Force, a volunteer military unit of the Armed Forces of Ukraine. When asked why he decided to serve in the military without prior experience, Igor said that he was not able to find inner peace without attempting to defend his country.
At the end of June 2022, Igor laid down his life for Ukraine during a military operation. His sacrifice for his country, family, and friends will not be forgotten.
Christina Lukynyuk, who worked closely with Igor, wanted to share the following about him:
"Igor was a very calm, positive, and knowledgeable person. He was truly passionate about technologies, and the more complex a task, the more excited he was to dig into it.
One time, there was an issue that had bothered our client-side developers for over two years. Igor quickly got to the bottom of it and found the cause of the issue.
Even after Igor joined Ukraine's Armed Forces, he continued to contribute to his team's work because he wanted to stay sharp on coding.
Every time we visited him at his military unit dislocation, he always greeted us with the happiest smile. So that's the moment I remember - Igor approaching us in his military uniform, smiling ear-to-ear, telling us how glad he was to see us and asking about the team.
His last message to me was a week before we lost him. He wrote: "Everything's okay, say hi to everybody in Softjourn".
I will always remember Igor as a man of great bravery and dignity."
Softjourners united to donate money to Igor's wife and kids, and the company also donated a sum from internal funds. Softjourn has made the decision to continue to pay Igor's salary to his family.
During his work at Softjourn, he was also invited for a work trip to a client.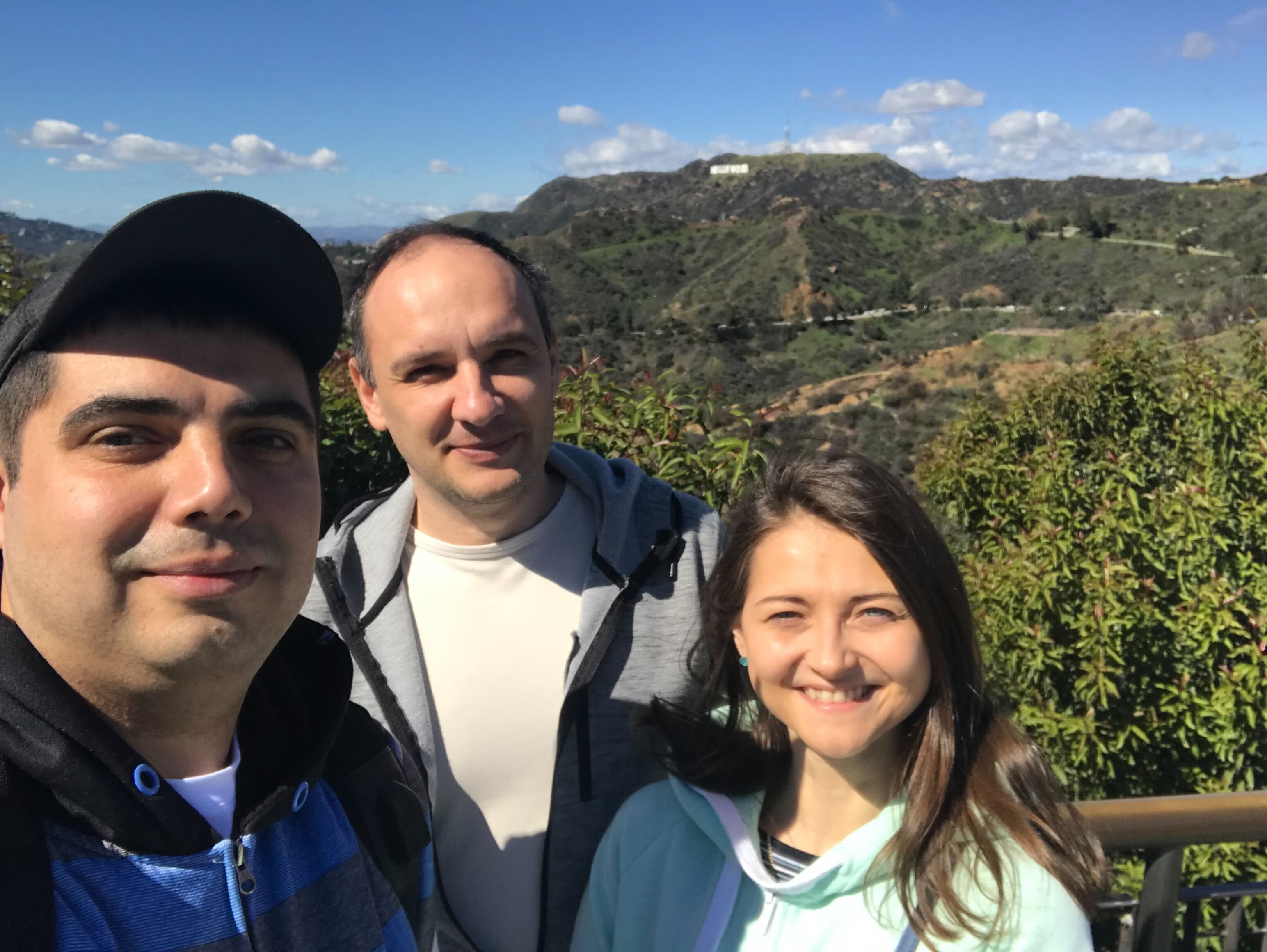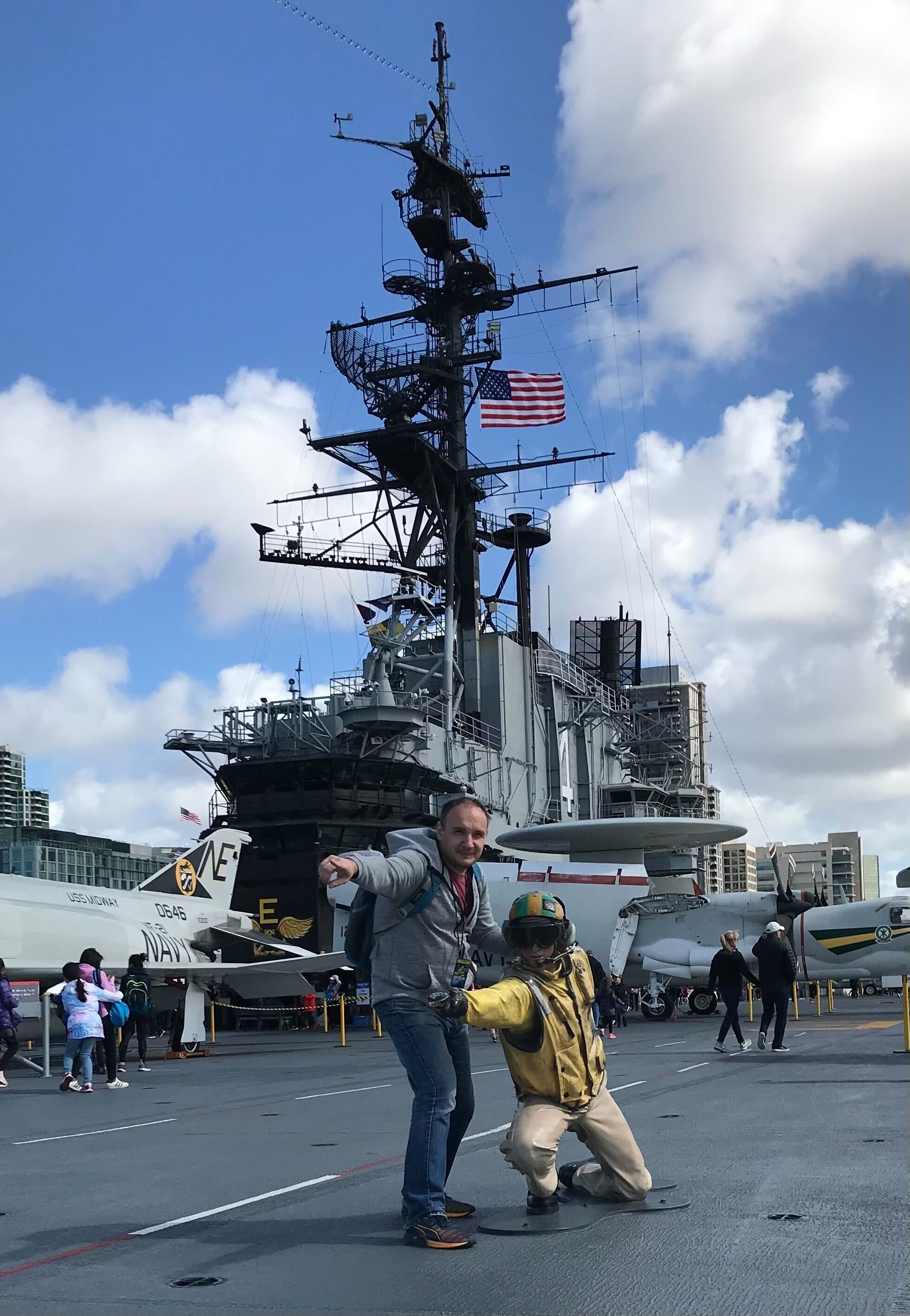 Oleh "Skif" Pereguda worked as a Security Officer at Softjourn from 2018 until 2021. Often described by his coworkers as "very kind and supportive," Oleh always went out of his way to help out on any request - from delivering items to our remote workers to make them more comfortable during the pandemic, to ensuring that our Ivano-Frankivsk office was always safe and secure.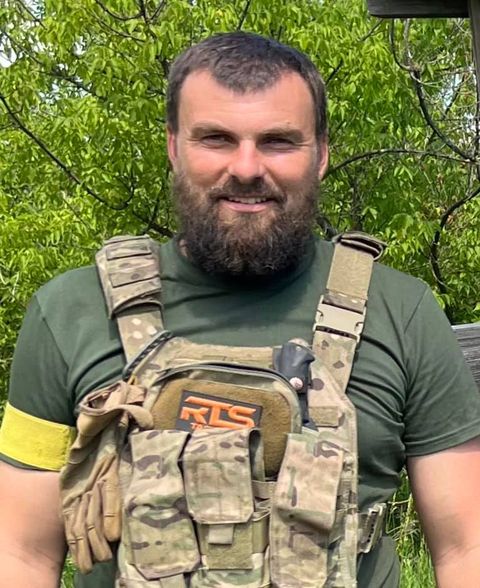 Oleh joined the anti-terroristic force in 2014 shortly after the annexation of Crimea and the anti-terrorism operation started in Eastern Ukraine. After two years of bravely defending Ukraine, he returned home injured. After rehabilitation, we welcomed Oleh to our Softjourn team in 2018.
In July 2021, Oleh left Softjourn to pursue his passion - supporting returning veterans. With his friend, he created the company, "Ukrainian Smart Automatics" which developed innovative technology for hospitals, including a bedside panel that featured a doctor call system, light control, Wi-Fi access, and more.
Even with the success of his first idea, Oleh and his wife shared a dream to build a rehabilitation center for Ukrainian veterans. His fierce determination allowed his project to flourish, as he worked to secure land and resources from local authorities, find donors, and unite the community.
On February 24th, the same day that the full-scale Russian invasion started, Oleh enlisted in the military to defend Ukraine. As he already had had profound battle experience, he served as a high commander. For his exceptional service, Oleh was given a prestigious Ukrainian military award, the Order of Bohdan Khmelnytsky, 3rd Class1. This honor is awarded for exceptional duty in defense of state sovereignty and state security. On the 14th of June, he was killed by Russian military forces.
A soldier who served beside Oleh shared the following story about him:
"Oleh was a real warrior on all fronts. Courageous, clever, organized, and sensible. He always was the first to go into battle and led everyone behind him. It was not scary for him at all.
In 2014, we came under fire while entering Pisky, and I thought it would be our last battle. But thanks to Skif [Oleh], we came out without losses.
On the first day of the explosions and invasion in February [2022], Oleh was already at the military commissary ready to reenlist. Together with his boys, he drove the Russians from Voskresensk to Snigurivka. He burned the equipment of the occupiers in the Kherson region. He held positions in Sviatohirsk when others withdrew.
He defeated several enemy groups in counterattacks near Tatyanany and Bogorodychny, liberated villages, and captured prisoners."
To commemorate our hero, Oleh, Softjourners united in an internal foundation to support his family. Softjourn as a company also donated to his wife so she can continue working on their shared dream to create a rehabilitation center for veterans.
We will always remember the courage and the selflessness of Oleh and Igor. We are overwhelmed with gratitude and emotion for the sacrifices they, and countless others, have had to make to keep our families, friends, and communities safe.
We are also thankful for all of Ukraine's brave defenders, including some of our Softjourners, who are currently serving to protect our freedom. This honor is bestowed upon individuals for courage and heroism while rescuing people while endangering their own life.
Due to heroes like Oleh, Igor, and many others, we hope our next Independence Day will be full of peace and joy. Glory to Ukraine! Glory to the heroes! Слава Україні! Героям слава!