As a global technology services provider founded by a female entrepreneur, Softjourn prides itself on helping those striving to break the mold. One such opportunity is Girls in Tech, founded by Adriana Gascoigne in 2007. Girls in Tech is a San Francisco-based nonprofit organization devoted to empowering, educating, and mentoring women in the tech industry across over 60 chapters internationally. Gascoigne is also a partner at Founders Den in the heart of San Francisco's SOMA district where Girls in Tech's offices are located.
"[Girls in Tech helps] to solve the problem of leveling the playing field for women within the STEM fields," Gascoigne said in an interview with Softjourn CEO Emmy Gengler. Girls in Tech was initially founded to help women break into technical jobs, but has since expanded to include other minorities and ensure that companies have access to a wide pool of talent.
Workplace diversity is not just an inclusion fad: McKinsey research shows that gender-diverse companies are 15% more likely to outperform their peers and ethnically-diverse companies are 35% more likely to do the same.1 Unfortunately, many businesses—especially those in tech—still lean heavily toward white and male demographics.2 But much is being said and attempted to create an inclusive and hospitable industry that elevates innovation from all quarters. Girls in Tech is one of those working to create a more diverse technology workforce.
"We're focusing on a solution that our members are looking for," Gascoigne said. "We initially had a WordPress plugin and we actually are making money off of that consistently.
"Recurring revenue really brought a lightbulb into my head that this is definitely something people want, will pay for, and people are looking for this solution to the problem of finding diverse talent for their workforce."
Starting Small
Softjourn first helped Girls in Tech with corporate and conference website redesigns in 2018. The partnership worked so well that Girls in Tech awarded Softjourn the additional project of helping to bring its dream recruitment platform to life. Girls in Tech has a vast database of over a hundred thousand members within 52 cities in 38 countries across six continents.
"We thought that it would be great to couple [the database] with a platform that can really help solve the problem of discovery of interesting job opportunities and exposure of great jobs to our community," Gascoigne said.
After an initial sour experience trying to build the recruitment platform, Girls in Tech was almost starting from scratch. Softjourn rose to the challenge by reviewing the code from the first attempt, identifying issues, and laying out a plan that would help get the project back on track.
"One thing I would love to focus on is … [in giving us] different product updates is really homing in on what Girls in Tech can do as a product team. [Softjourn] ensures that we're communicating effectively so that we don't have to go back and fix any kind of upgrades or features," Gascoigne said. "That ensures all resources invested in the project are productive and fruitful for both parties."
Defining Goals
One particular functionality that Gascoigne wanted to offer via the Girls in Tech recruitment platform was the ability for job seekers to showcase their skills by taking assessment tests. The resulting scores would then be displayed on their profiles. Assessment tests have many proven benefits, such as verifying the skills and expertise candidates claim on their CVs, identifying gaps, and reducing turnover by ensuring the right candidate is selected for the job.3 This would aid both job seekers and companies by ensuring a good match for both the role, the environment, and the skill set to reduce the potential of matching a dissatisfied candidate with a dissatisfied company, wasting both time and money.
Softjourn focuses first on establishing a thorough and clear product definition with a client before embarking on any work. Establishing a strong understanding of a project's outcome gives the client an idea of the exact end product they'll be getting, what technology is needed, and whether or not that will fit within their projected budgets. Adjustments can be made at the outset, which proactively avoids potential obstacles in the middle of a project. While not all obstacles can always be avoided, this sort of thinking ahead better prepares both clients and developers in the long run.
In the case of the assessment testing functionality, Softjourn performed research and prepared an outline of what a best-case scenario would look like for its implementation.
"In terms of functionality, Softjourn was very knowledgeable, provided guidance and advice in terms of the user experience, new and interesting product features that could help differentiate the platform from other platforms out there," Gascoigne said of Softjourn's research and advice.
The current iteration of the platform is currently undergoing a soft launch, with a full launch expected to take place in April 2020.
Staying In Touch, On Time
Two things Gascoigne enjoyed most about working with Softjourn was its timeliness in communication—once-a-week status update meetings were stood up, as well as as-needed, on-demand meetings when Girls in Tech felt it necessary—and its knowledge base.
"I felt that there was deep knowledge and deep experience of what a recruitment platform could look like and how it would benefit our subscribers and [job seekers]," Gascoigne said. "[Softjourn] really was very attentive and well organized in terms of the workflow and delivering upon product features in a timely way."
Much like Softjourn, Girls in Tech's workforce works remotely. The constant communication was a boon, as it kept Gascoigne and her staff in the loop regarding advancements in the project, obstacles, or even general updates.
"[Softjourn] spent a lot of time upfront, almost pro bono essentially, giving an idea of what the wireframe of the product would be with the functionality and user experience," Gascoigne said. "So we could get an idea of what [Softjourn] could offer, should we move forward. That really prepares the entrepreneur to really get an idea of what the expectations should be and how much money that they'll have to raise in order to work with [Softjourn]."
Advice for Beginner Entrepreneurs
Gascoigne said she recommended that first-time entrepreneurs, especially those dealing with an inconsistent cash flow, should work with a remote consultancy team. Gascoigne built Girls in Tech without a cofounder; she felt that the need to have a CTO or a cofounder at the helm is a myth.
"There are a lot of female entrepreneurs, or just entrepreneurs in general, who come to me and ask advice on hiring a CTO. And I always say, it's great if you're going into your B series or late in A series and you have secured funding and you have an idea of exactly what the product or services that you're building will look like: the actual functionality as well as the revenue model," she said. "But for first-time entrepreneurs, especially ones that are bootstrapped in funding, I would say definitely work with a consultancy company that can help manipulate the investment based on what you have. A consultancy can also help with the MVP, really create a basic platform or service or app or whatever it is, and ensure that you're not breaking the bank.
"I built this organization without a cofounder and relied a lot on consultants and still do … and it's worked really well for us," Gascoigne said. "I think as long as there's communication, a good workflow—for example, we use Asana and Jira with Softjourn, consistency with the calls and things like that—I don't think it's an issue at all to work with consultants or contractors."
Girls in Tech has other projects in the pipeline with Softjourn, and the two look forward to a long and fruitful partnership.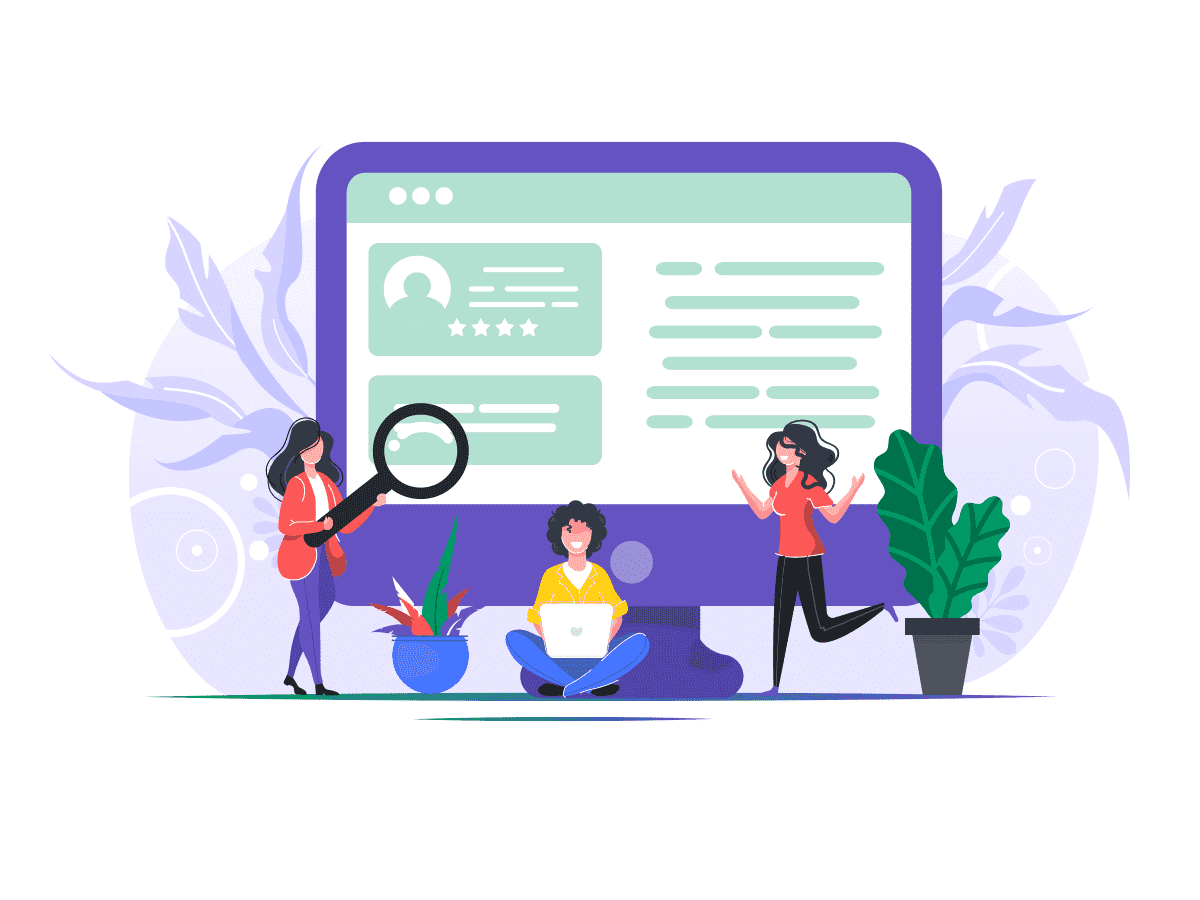 Ready To Get Started?
Headquartered in Silicon Valley, California, with R&D Centers in Ukraine and Poland, Softjourn, Inc. is a global technology services provider that finds custom solutions for our clients' toughest challenges. Our 200+ employees skillfully evaluate, identify, and plan innovative, creative solutions.
We become a trusted partner by proactively collaborating on all design, build out, and deployment. Contact us to give life to your ideas!