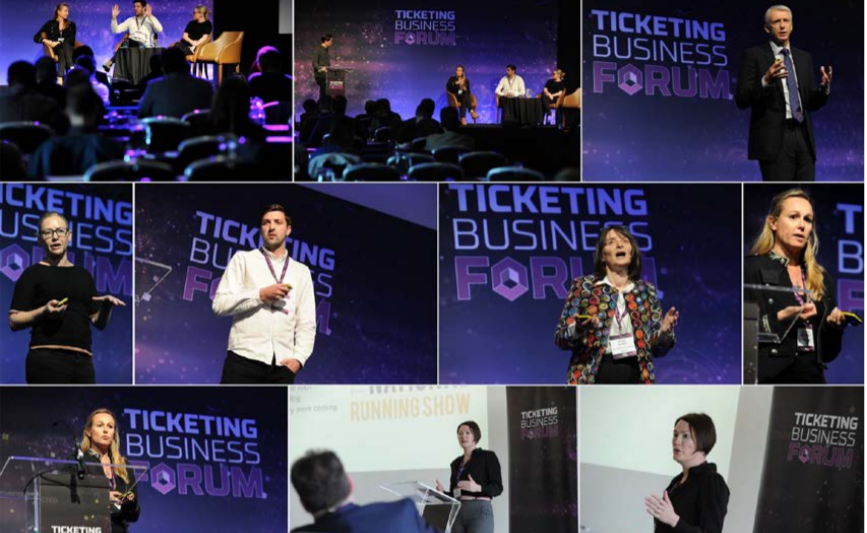 After two years and 23 days, Ticket Business Forum (TBF) 2021 opened its doors to participants. After a turbulent period, it's clear that the ticketing industry will likely never be the same, and its professionals came to discuss the many challenges the COVID-19 pandemic has brought.
This year's in-person conference gathered more than 350 of the industry's senior figures and innovative product and service professionals to stimulate important conversations and see each other after what seemed like forever.
Many see this turbulent time as an opportunity to transform business models and grow. For others, it's harder than ever to predict what will happen next. That's why all-important conversations will continue to focus on where the industry is headed next year.
Some of the topics on this year's TBF were:
The smaller industry footprint
Changing audience behavior
Accelerated digital transformation
Our takeaways should provide you with a brief overview of the biggest trends and topics relevant to everyone working in the ticketing industry.
At Last—A Live Event
"TBF generates an incredibly open and friendly atmosphere, where there is enough time and opportunity to discuss with other exhibitors and attendees," says Softjourn's Solutions Architect Lyubomyr Nykyforuk. "The event staff is welcoming, friendly and happy to help, as always."
It was great to finally attend the conference in person, despite all the traveling challenges related to pandemic precautions, he adds: "Offline events provide better networking, communication and knowledge exchange."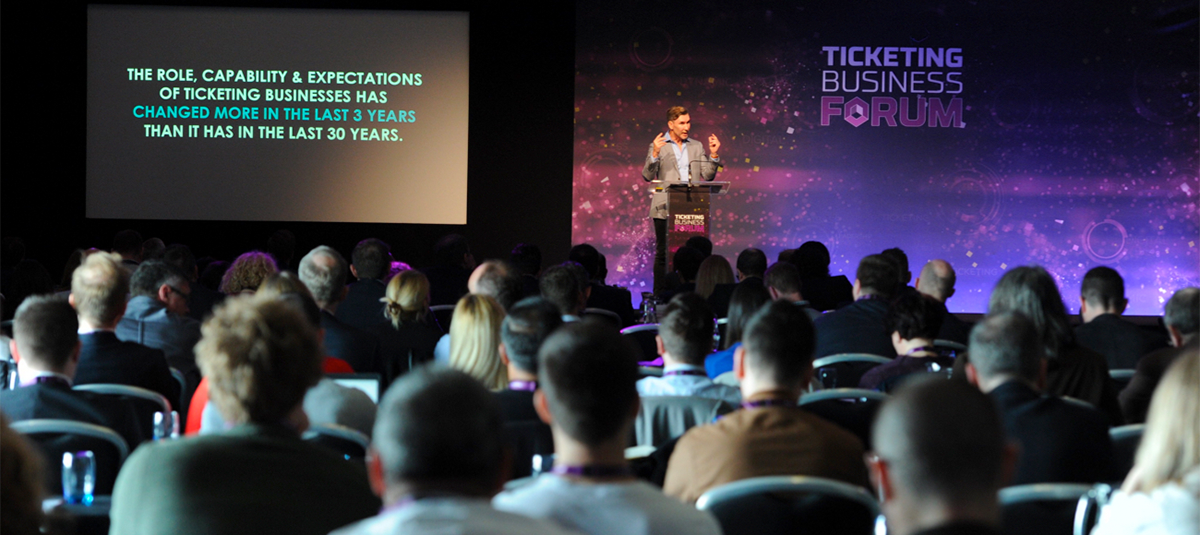 Cross-industry Influences
Big Brands as Examples of Good Practice
Can big brands inspire the future of ticketing? Einar Gustafson, VP of Product and Engineering at Tix Ticketing, thinks they can. The infusion of Scandinavian design principles in the customer journey can modernize the box office and make it more engaging than ever before by using Ikea's marketing strategies, Lego's simplicity and creativity, and Volvo's concept of security.
The future of ticketing is moving towards easy-to-implement design without sacrificing robust functionality.
Transforming the Relationship Between Audience and Brands
It has become increasingly important to build strong relationships with the audience and get them to be repeat customers. London Theater Direct has found new ways to access undiscovered audiences through new partnerships and ticketing solutions. Amalia van Eerde, LTD's Partner Sales Manager, talked about how their white label solution gives clients access to millions of tickets with multiple solutions.
Ticketing Fulfillment Services Always Puts Customers First
At this year's TBF, Tixserve presented a number of case studies to demonstrate the success of their digital ticketing fulfillment service. They have partnered with high-profile music names to ensure in-house ticket distribution and bring the service closer to its fanbase.
Reimagining Pricing Models
Reflecting the New Normal: Dynamic Pricing
As venues are slowly opening to welcome fans, it's becoming clear that ticketing providers will have to quickly adapt their customer journeys to the new normal. When it comes to pricing, the pandemic has accelerated already-trending changes and pushed the industry towards different pricing models.
This was the main topic of a roundtable discussion led by J. Ignacio Sánchez Butragueño, Director of Hospitality & Leisure at Braintrust Consulting, and Alexandre Martin, CEO & Co-Founder of Smeetz.
The consensus was that dynamic pricing is a powerful tool that affects both capacity management and revenues. What's more, advanced revenue management and several value-based pricing models are not only beneficial when it comes to profits, but they can also influence the quality of the customer journey.
Blockchain is NOT The Only Way to Secure Traceable Tickets
Despite widespread opinion, a number of current technologies make secure and transparent ticketing achievable. Softjourn's solutions architect Lyubomyr Nykyforuk shared all the alternatives to blockchain that ensure transparent ticketing.
Working Within Restrictions
Why and How Are NFTs Influencing the Ticketing Industry
After appearing in 2021, non-fungible tokens have turned the art world upside down as digital art becomes a collectible. Now, NFTs are entering the entertainment industry and ticketing.
Niels Henrik Sodemann, CEO of Queue-it shared his insights on the immense potential of NFTs for the industry from its experience with collaborations with high-profile NFT creators and artists. He spoke about the importance of NFT's in pushing the ticketing industry forward.
Driving Transformation with a Data Platform
Growth always starts with innovation. That's why the LA Clippers have decided to use the latest technologies to increase sales and fan engagement. Their partnership with EngageRM will accelerate ticketing journeys and offer unique sporting experiences in the new season.
Ned Coten, CEO of EngageRM, noted the importance of this type of partnership, especially since the basketball team will focus on data and the overall value of a massive digital transformation that they're planning once their arena opens in 2024/2025.
The Return to Events: Feeling the Audience's Pulse
Is Planning Possible During Pandemic?
Leon Gray, Head of Ticketing/CRM for the Edinburgh International Festival, shared his experience of how the festival has managed during the current challenging times and how they handled the implementation of a new CRM system in the midst of the pandemic.
What's Next for The Industry?
After a global shutdown of live entertainment, the industry is now rethinking its strategies in order to move forward. Platforms need agility, openness and loads of creativity to pivot from old business models to new ones.
Hopefully, these Ticketing Business Forum 2021 takeaways will be helpful to understand where the industry is heading. With increased digitalization, dynamic pricing models, and NFTs, there are more opportunities than ever before. In the end, everyone agrees that having a better connection with attendees will play a major role in the future of ticketing.