Secure PSD2 and Open APIs
Open Banking
Our expertise in Secure PSD2 and Open APIs runs deep
An application program interface, or API, is a software intermediary that allows two apps to communicate. These types of messengers are used by thousands of programs in today's digital ecosystem to solve communication issues and expedite business processes with integration. With more than 50,000 in use, they've become a vital part of business strategies that ensure longevity. In 2018, 97% of businesses intended to implement new technology initiatives, but 84% were hamstrung by integration challenges.

We have extensive experience optimizing governance, risk management, regulatory compliance, and cybersecurity with advanced analytics and APIs. For Open Banking, we're experts at solving your toughest challenges and assuring you're PSD2 compliant (the second Payment Services Directive for European Union countries). Contact us when you're ready to take your financial services a step ahead.

Open API, PSD2, and Open Banking Standards
PSD2
All businesses that store, process or transmit payment card data must comply with the Payment Card Industry Data Security Standard. Many say PSD2 will transform banking by ushering in new players that complete the transition to a digital economy.

As a result, PSPs are reassessing how they operate. In particular, how they introduce changes for handling customer data, communicating with third parties, and managing risk and security. Many will need support in complying with PSD2 standards. We can help implement them, accelerate compliance, and use the standards to expand your business.
Open API
An Open API, or Public API, is a programming interface publicly available to software developers. It can greatly increase revenue while eliminating the need to hire new developers, which makes the app very profitable. APIs enable owners of network-accessible services to give consumers universal access. Businesses can use them to utilize freelance developers in creating innovative apps that add measurable value.

They can simultaneously increase production of new ideas without investing directly in development efforts. Businesses often tailor APIs to target those developers viewed as most effective in creating valuable new apps. But beware; an API could significantly diminish an app's functionality if it's overloaded with features.
Open Banking
Open Banking levels the playing field for banks and tech companies, while providing a better customer experience. One benefit is how easily it facilitates the stressful, boring process of switching from one bank's checking account service to another. Open Banking can also look at a customer's transaction data to identify the best financial products and service.

Via networked accounts, Open Banking can yield a more accurate snapshot of a consumer's finance and risk level, so lenders could offer favorable loan terms. It gives consumers a more precise view of their own finances before taking on debt. Small businesses can use Open Banking to save time through online accounting, more effective fraud detection, and identify problems more quickly.
PSD2 opens attractive opportunities. We'll help you take advantage of them.
Some see PSD2 as a disruption. We see this compliance as opportunities to take advantage of for our clients. Our solutions embrace the idea that these regulations can empower security, innovation, and better customer service. Here's how:
Strengthen consumer protection
Develop new payments solutions
Regulate new market players
Establish uniform card payment fees in line with the EC MIF (the regulation on interchange fees for card-based payment transactions)
Increase competition
Overcome differences between the disciplines of EU Members
Increase efficiency through standardized infrastructures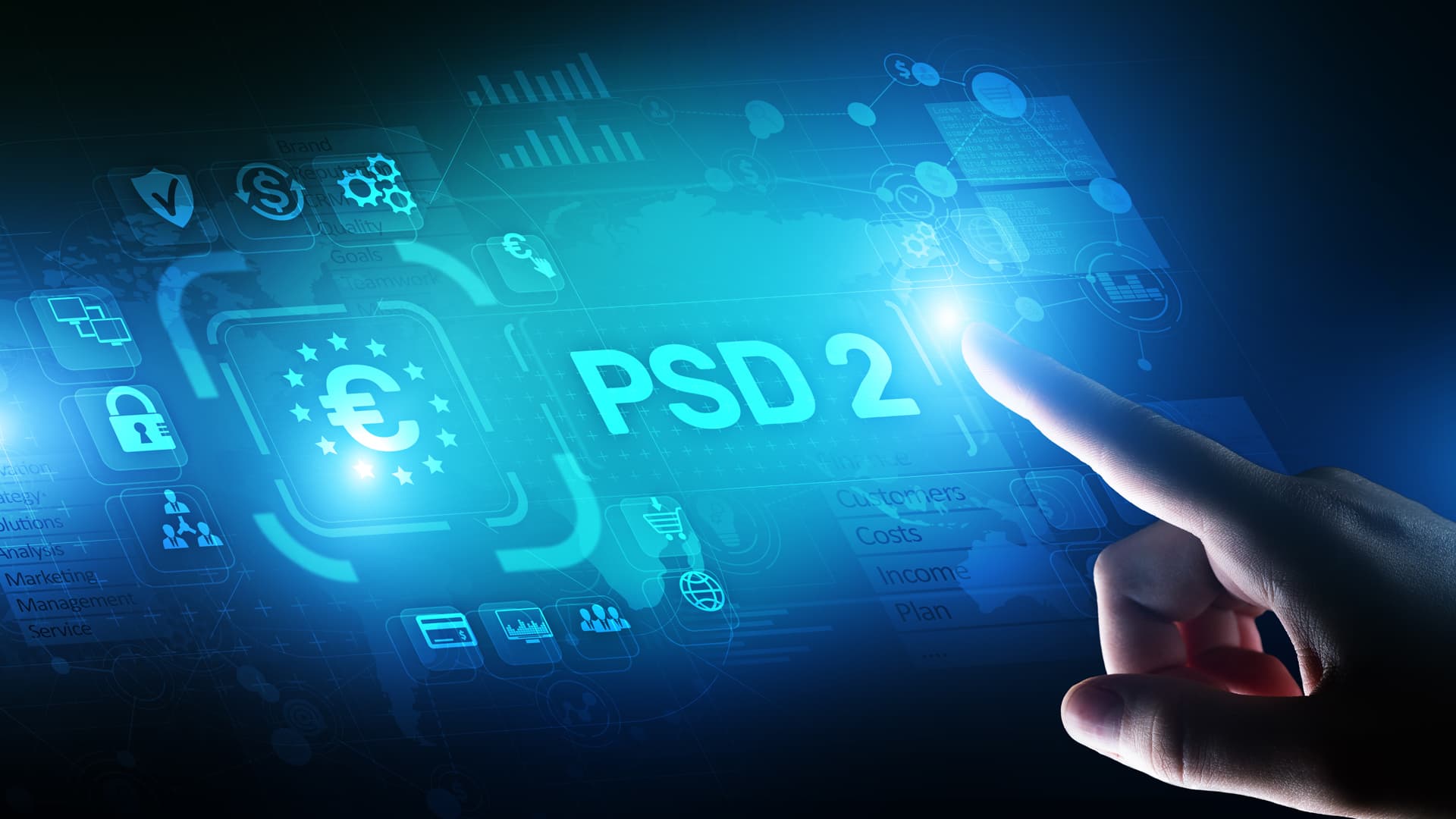 PSD2 can be summarized in three pillars*
PSD2's complex regulatory architecture ranges from pricing transparency and incident reporting to security and technology. This set of principles give national governments considerable leeway in creating exacting legal requirements and can be summarized by three pillars:
Pillar One: Is concerned with transparency, including stricter customer rights, pricing and more stringent reporting.
Pillar Two: Deals with security, including strong customer authentication (SCA).
Pillar Three: Covers access to accounts, including technology standards that require financial institutions to allow other payment service providers (PSPs) to connect with and access their account information, and initiate payments on behalf of customers.
These standards say banks must also provide a protected "sandbox" to PSPs for testing and ongoing development of services that use the bank's interface.
Enforcement Dates: Pillar One became effective January 13, 2018. Pillars Two and Three became operational September 14, 2019.
New Measures: To prevent ever-evolving fraud methods, in September of 2019, PSPs such as 2Checkout had to provide extra security to implement SCA and further protect consumer data confidentiality.
Open Banking is defined as traditional banks making customer account information accessible to third-party providers (TPPs) via APIs. They can be nonbanks such as financial institutions, tech companies, credit agencies, or even traditional or challenger banks. Once a customer authorizes a TPP to access a bank account, it interacts with the account-holding bank (through APIs the bank provides) to retrieve the data it requires to deliver services.
PSD2 requirements and standards for its implementation dictate that all TPPs involved in Open Banking processes must prove certain security measures are in place to ensure safe and secure payments. PSPs must also carry out assessments of operational and security risks at stake and the annual measures taken. A high level of payment security is an important issue, particularly for consumers paying on the internet.
*According to McKinsey research

A comprehensive and secure scope of work
We define vision, business requirements, user requirements, constraints, current state, and risks, as well as elicitation interviews and document analysis. Our goal is to understand your business processes and goals so we can provide the APIs, services, and coverage you need.
Based on the information analyzed during the previous step, we can identify user classes of the APIs, along with their needs and expectations. We conduct elicitation interviews and focus groups with each user class, potentially including developers and subject matter experts depending on the project.
We record all results. This output document includes business requirement statements, a list of services and descriptions, and a list of user classes with overview of needs/expectations.
We identify current features including a detailed analysis of the API documentation, creating lists of available features, then testing them for feasibility and completeness.
We analyze the features of competitors' APIs and other similar products based on the services and user classes identified in previous steps. Then we create a list of those features.
We conduct comparison analysis of similar organizations. We also identify features not available in the client's API that might bring value to end users.
We identify and specify use cases. Based on the services analysis, we pinpoint possible use cases from the needs of each user class. Each use case will describe user requirements and quality expectations. This will require focus groups and brainstorm sessions with each user class. It may include developers and subject matter experts.
We run use cases to identify gaps in the API. This includes step-by-step simulation of each use case described in the previous step. Results and observations will be documented.
We analyze the current API for PSD2 compliance and verify accordance, as well as the limitations of PSD2 regulations and technical standards.
We document results. The output document will contain analysis of current API features, a suggested list of features that can be added, a general conclusion, and PSD2 suggestions.
Some of Softjourn's Financial Clients
What We Offer
Partnership & Recognition