Is the Traditional Ticket Refund Policy Dead?
Softjourn's RMS helps you offer alternative experiences,
mitigate customer confusion, and provide timely refunds
Retain Customers with an Automated Ticket Refund Process
Live events traditionally adopt a "no refunds" policy due to the high-risk nature of the business. Is this policy a possibility post-pandemic, now that customers have received refunds en masse? Even as events start to open back up, until a vaccine or other solution to the virus is developed, the specter of more cancelled events looms large.
Larger ticketing platforms have the resources to swiftly pivot their systems to allow for automated refunds. For those that do not, Softjourn is developing a Refunds Management System (RMS) that quickly and easily integrates with an existing ticketing platform.
With Softjourn's RMS, ticketing platforms can simplify the refund process and mitigate customer confusion. Easily notify customers of a cancelled event and communicate their options. With our RMS, you can offer your customers alternative choices instead of a refund, including:
Donations

Transfer to a virtual wallet

Refund to original payment method

Custom, such as virtual meet and greets, a one-on-one session with a director, or any other number of ideas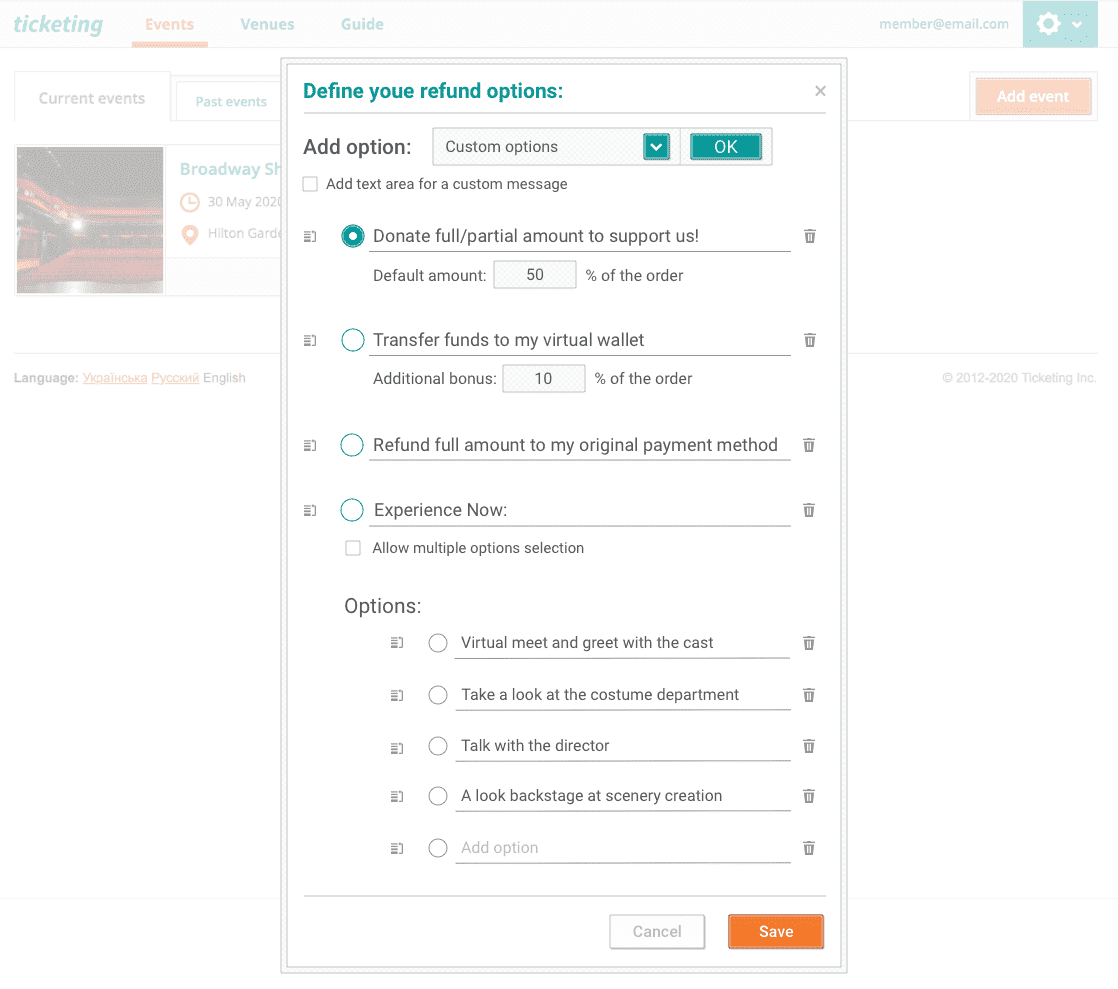 We know that ticketing vendors need to react quickly in these difficult times, and Softjourn is here to help. Automating the ticket refunds process is one step toward ensuring your organization's longevity. Offering alternatives to ticket refunds is a quick and easy way to preserve cash.
Interested in learning more about our RMS? Download the PDF of Softjourn's ticket refunds solution today.
We'd love to discuss how to easily integrate our RMS with your existing system, or how we can tailor the RMS to your needs. Contact us to schedule a discussion!