Empty single seats can be a headache for event organizers and ticket sellers, especially in venues with unconventional seating arrangements.
Fortunately, Softjourn has developed a solution that adapts to any venue, ensuring that ticket buyers have the best possible experience when selecting their seats, while also eliminating the risk of orphan seats being left unsold.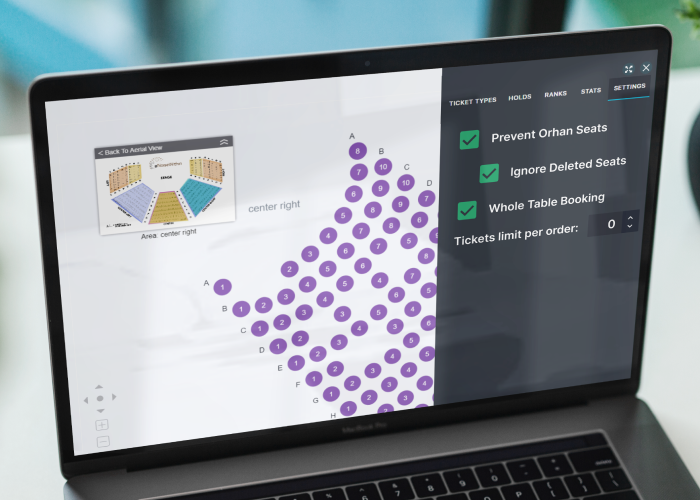 Softjourn's Venue Mapping Tool (VMT) introduced new functionality to prevent orphan seats, no matter the structure of a venue. This new functionality ensures that all seats sold are grouped together, minimizing the number of single empty seats - which can be a selling nightmare for ticket sellers.
This functionality has been designed to ensure that, as ticket buyers select their seats, they are presented only with options where two or more seats are available on each side of their selection. You can choose to have ticket buyers receive a warning message if they attempt to choose unavailable seats, or you can make it completely unavailable for buyers to purchase seats that leave an orphan.
This not only improves the overall experience for event-goers but also ensures that ticket sellers can maximize their revenue by selling all available seats, regardless of the seating pattern.
Preventing orphan seats is just one of the many ways Softjourn's Venue Mapping Tool is helping event organizers and ticket sellers streamline their processes and maximize revenue, regardless of the venue's seating pattern.
With its easy-to-use interface and powerful features best seat picker, whole table booking, and arena mapping, the VMT is the go-to platform for anyone looking to sell tickets for events of any size.
Looking to see how it works? Book a free demo with one of our experts today and see how our venue mapping tool will benefit your platform.