We are excited to announce the latest update to our Venue Mapping Tool, designed to enhance the ticketing experience for event organizers and their guests. With the new full table booking functionality, event organizers can sell a complete table of tickets together, ensuring that groups of friends or colleagues can sit together at an event.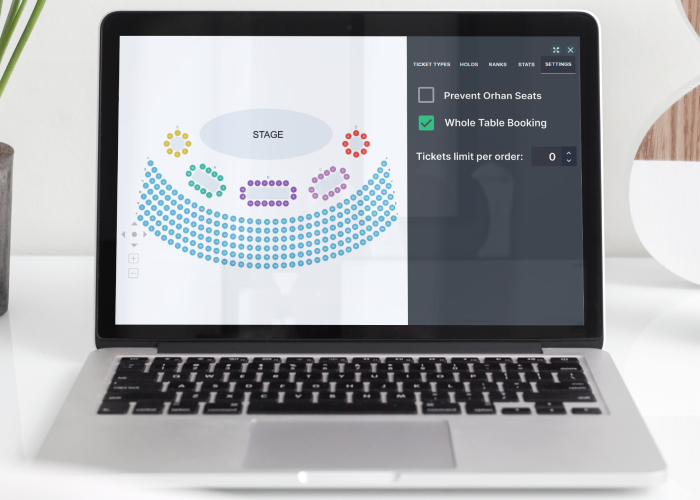 This feature comes as a response to feedback from event organizers that have requested a more streamlined and efficient way to manage table bookings at their events.
With full table booking, guests can purchase all of the tickets for a table in one transaction, rather than buying individual tickets separately. The functionality allows for organizers to deem tickets at selected tables to be sold only together to better accommodate larger groups.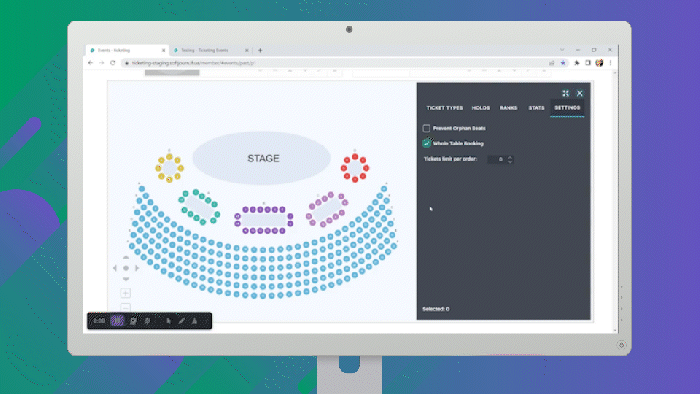 The new functionality is easy to use and can be customized to suit the unique needs of different events, for example, half or partial table bookings. In addition, event organizers can choose to make tables available only to certain types of guests, such as VIPs or sponsors.
The new functionality is available now. For more information or to schedule a demo, please contact us today.