Project Admission is an innovative company that helps brands, influencers, and fans buy and sell authentic tickets through direct and social channels. By integrating with ticketing platforms, they help sports teams, artists, and event producers reach new audiences, capture downstream revenue and collect actionable data while providing a seamless experience for fans.
Project Admission and Softjourn have worked together in the past to complete several successful projects. We most recently were working together to integrate Project Admission's service into a new ticketing platform. During our discovery phase, we acquired information about the platform's APIs, created an integration roadmap, defined the process with an SRS document, and delivered a project timeline and estimates.
We were excited to have the opportunity to work with them once again to create a personalized access control app that would meet their tight timeframe.
The Problem
Project Admission urgently needed an access control app tailored to their requirements; they had an event quickly coming up and needed a fast solution.
To meet their project goals and deadline, Project Admission needed a solution that can be quickly launched given their time constraint, and tailored to the exact functionalities they required.
The Solution
When our team considered how best to help Project Admission, our Solutions Architect came up with a brilliant solution: a personalized access control app that would cover exactly the features Project Admission needed. This app would be similar to our usual ACA product, but with limited functionality, such as ticket scanning, access control, and data import and exports. Due to its smaller feature-set, it could be developed very quickly.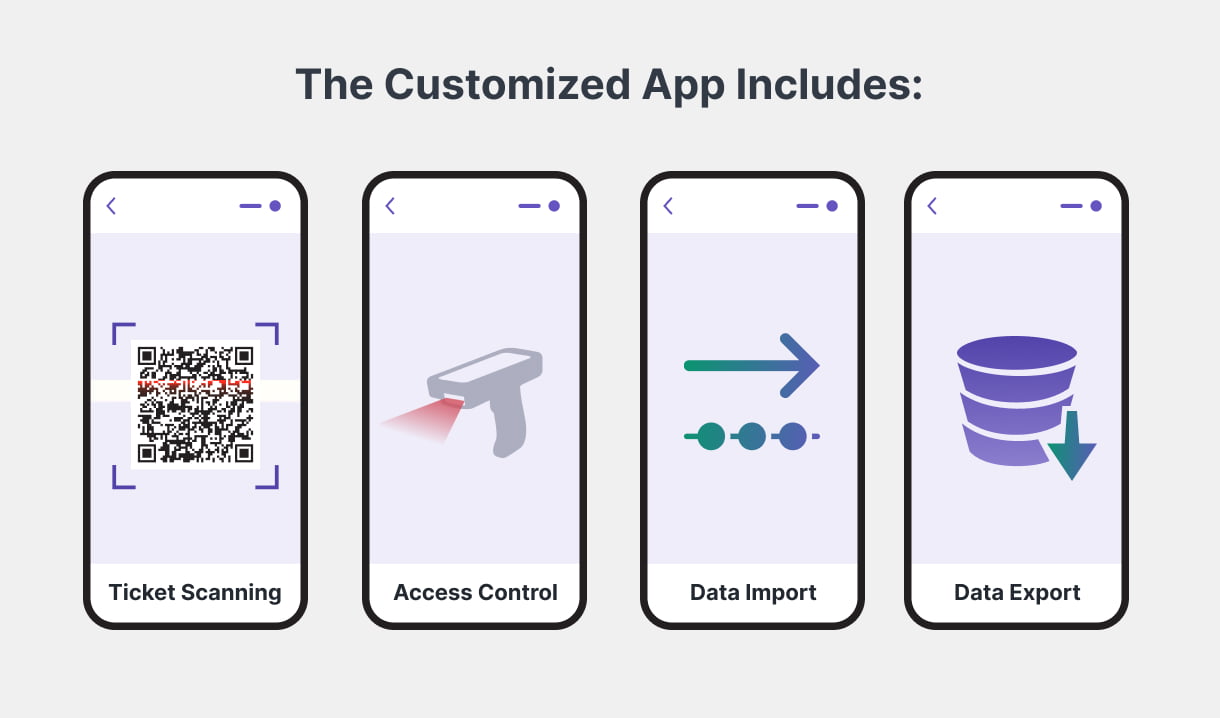 To make a custom access control app, we recommended that the client use a Progressive Web App (PWA). With our extensive experience in event ticketing and deep understanding of app development, we often recommend a Progressive Web App to those wanting a quick development period as well as a high-quality and cost-effective solution.
However, finding a Solutions Architect and a team that can create a customized app on the fly can prove to be difficult. Fortunately, since we provide our clients with expert advising services and top R&D teams, we found them an experienced team who were able to develop their access control app with all the required functionalities in just two weeks.
The Benefits
We recommended a Progressive Web App for Project Admission because it is a fast solution that works on all web browsers. Using a progressive web-based access control app gave our client the following benefits:
The best of Native Apps and websites - PWAs look and feel like mobile apps, but have excellent website-like performance. The design and user experience of a PWA is similar to a Native app, combined with the speed, responsiveness, and comprehensive capabilities of a website.
Quick and Easy To Install - PWAs are installed straight from the web browser to any device, with no need for using an app store. Due to the simplified ways to access the app, users find PWAs credible, flexible, and reliable.
Operates Offline - Besides working on any type of device, PWAs can operate offline. Thus, if your event has a spotty or unstable network connection the app will still work, just in offline mode.
Automatic & Silent Updates - Progressive Web Apps updates are automatic. The app does not notify its user about the upcoming updates and does not require user permission to update itself.
More Efficient Security - PWAs use HTTPS to manage and maintain the safety of data stored within them. This eliminates the risk of security breaches, snooping, content tampering, and other illegal activity.
Less Time & Money to Develop - PWAs are great investments when it comes to functioning on different devices and adjusting to the screen sizes. Having a convenient cross-platform app reduces developers' time for its deployment, reducing labor costs and getting to market (or your event!) quicker.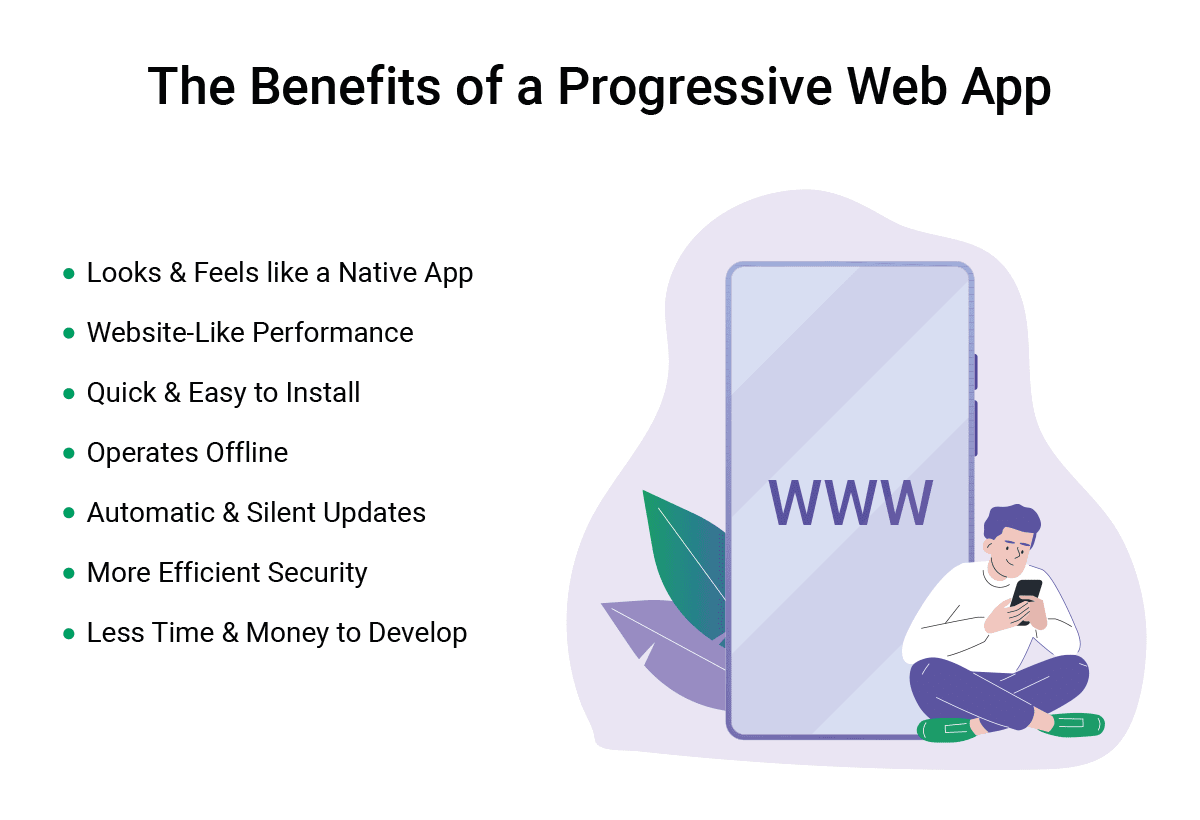 Through working with Softjourn, Project Admission gained access to an expert team that is skillful in creating high-quality solutions in a short amount of time. Our nearly 20 years of ticketing experience gives us a broad picture of both the business and technical sides of a problem and allows us to find solutions that might otherwise be missed.
Conclusion
Through our collaboration with Project Admission, we were able to execute an access control app that satisfied our client's needs before their upcoming event. We made sure to deliver the app with extra time to spare, so they could test the app and perform staff onboarding before the event.
After successfully using the access control app for several events, Project Admission's CTO, JD Hartley, said:
"Softjourn's work on the Access Control App is a shining example of how well a project can go. All of our requirements were met, no code changes were needed, and the app worked extremely well from the start."
Softjourn showed professionalism and timeliness that Project Admission appreciated - so much that they continue to work with us on many other projects, including integrations. Similarly, we found it a pleasure to work with them and help them meet their project goals.