Background
Development of technology has significantly changed the ticketing market landscape. Now electronic tickets dominate. Fans are using mobile devices to both purchase tickets and enter venues (see Fig. 1). For sure it improves convenience and security, but the printed ticket is worth a lot, especially for a loyal fan, who loves to collect tickets as a special souvenir.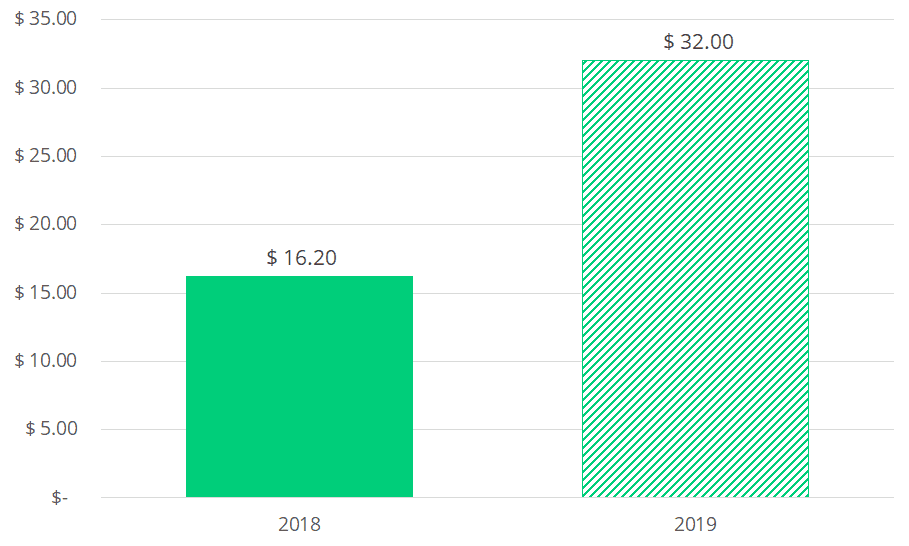 Figure 1 Global ticket purchases made from desktop and mobile devices. Source: Mobile ticketing transaction volume to double by 2019: report
The Need
After Softjourn helped Ticket River increase sales, its parent company, Elk River Systems requested our assistance in developing software for another business unit, TicketPrinting.com.
Elk River wanted to add a service to the TicketPrinting.com suite that would allow its clients to easily create custom tickets, wristbands, posters, and other event-related products as well as order tickets from an inventory of more than 8,000 standard designs. The company knew that Softjourn had the knowledge and experience to develop the correct solution.
The Solution
To provide more efficient customer service and improved customer experience, Softjourn worked with a team of developers at TicketPrinting.com to build a page which would provide customers the ability to create their own ticket designs or choose among a large number of standard designs.
TicketPrinting.com offers 8,000+ ticket samples, which had the potential to overwhelm the company's customers with too much choice. Softjourn's goal was to build an easy-to-use ticket catalog that would allow them to order standard ticket designs or to choose among a number of patterns, layouts and colors to create custom tickets.
Softjourn designed an interactive website that worked well across a range of screen sizes and devices, both iOS and Android.
We have used a variety of outsourced partners, and Softjourn has consistently performed the best. They are detail-oriented, excellent communicators and, above all, they offer top-notch development processes and code.
Evan A. Schnabel, CTO