Today – and every day – we herald Ukraine's brave defenders, including some of our Softjourners, who serve to protect the freedom and independence of Ukraine as well as democracy worldwide.
Ukraine's Defenders Day
Defenders Day has been celebrated on October 14th since 2015. It serves as a day to recognize the bravery and sacrifice of Ukraine's defenders against Russia's terroristic attacks.
This year, Defenders Day will be celebrated in over 50 countries around the world. Rallies promoting the #DefendingUkraine global campaign will be celebrated worldwide from October 14th to 16th.
The goal of this campaign is to convey the importance of Ukraine's brave defenders, and the dire need for defensive equipment to protect the people of Ukraine and their independence against Russian aggression.
Petro Poroshenko, Ukraine's former president, established this holiday because, "Ukraine should not celebrate the holidays of the military-historical calendar of Russia, but must honor the defenders of our homeland".
The date chosen for the Day of the Defender was motivated by the Ukrainian historical tradition of honoring the Ukrainian army on the day of the Intercession of the Theotokos, which has been celebrated by Ukrainians since the 12th century.
The 14th of October is also the Day of the Ukrainian Cossacks. Ukrainian Cossacks were a group of semi-nomadic people originating from the steppes of Ukraine in the 14th century, noted for their horsemanship and military skills.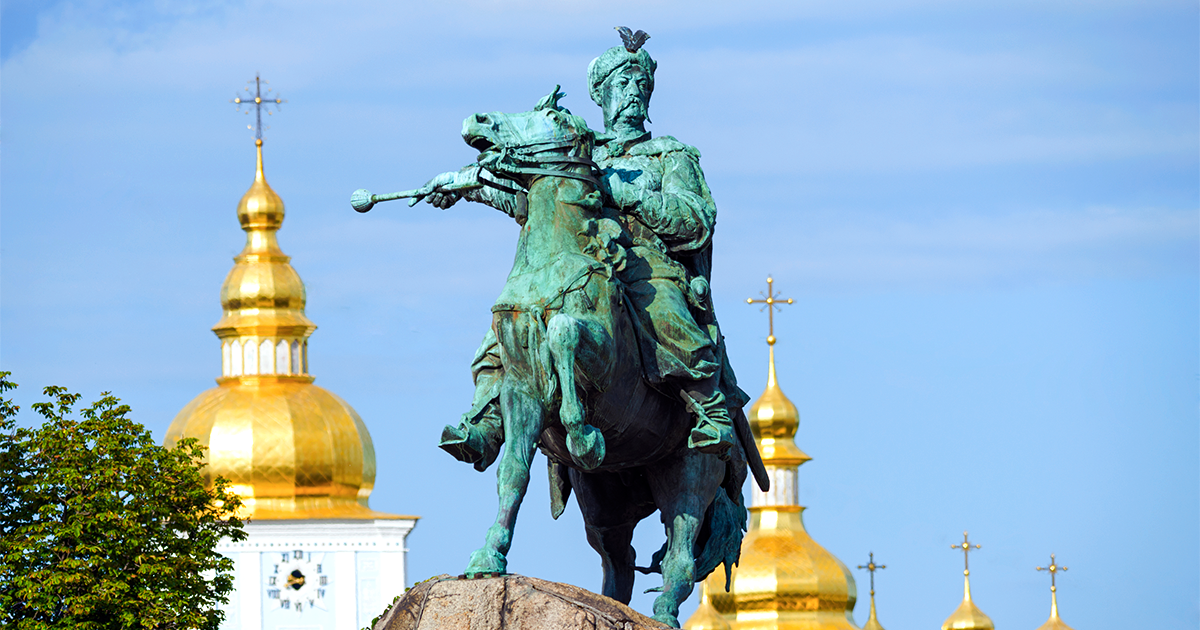 Monument of Hetman (leader) Bohdan Khmelnytsky of the Zaporozhian Cossacks, in Kyiv.
Last year, Ukraine's government modified the Ukrainian wording of the Day of the Defender to include women who defend the country as well as men. (День захисника України to День захисників і захисниць України). Women now account for about 22 percent of Ukraine's military, a number that has greatly risen since Russia's full-scale invasion four months ago.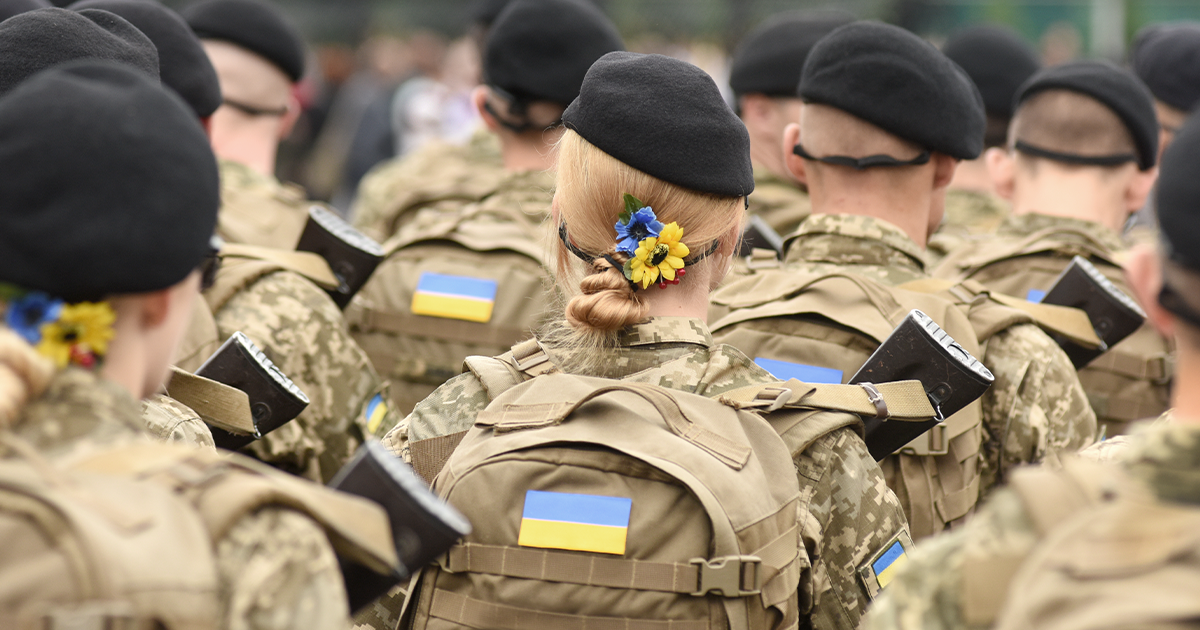 Since February 2022, the number of women signing up to defend Ukraine grows continuously.
Softjourners' Contributions to Ukraine
Softjourn's employees, management team, and some of our clients have been a strong force in supporting Ukraine's army through the power of donations.
Our Softjourners understand the importance of uniting during tough times to achieve enormous goals together in just 6 months. Since February 2022, Softjourn has collected over $200,000 in donations to support Ukraine's Army and its defenders.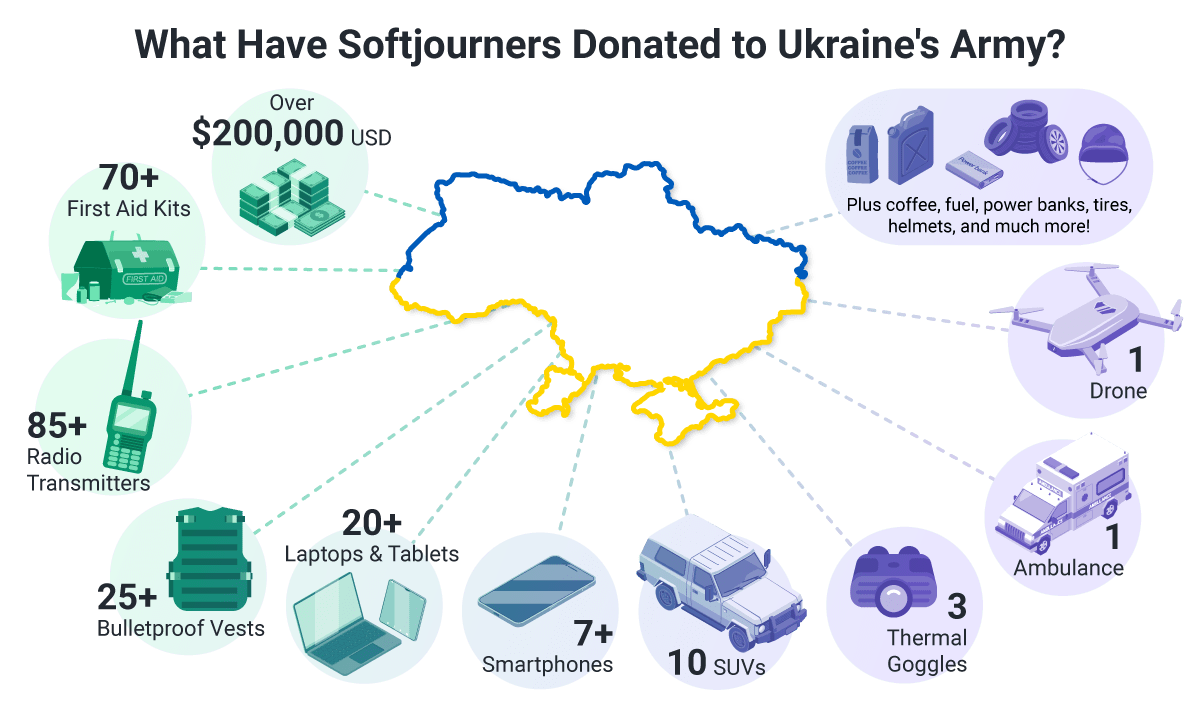 Together, Softjourners have collected funds to supply Ukraine's defenders with the most needed equipment, including vehicles, communication devices, bulletproof vests, thermal goggles, and even a drone! We also continuously pay salaries to Softjourners who are serving in Ukraine, and to the families of those who have bravely laid down their lives for their country.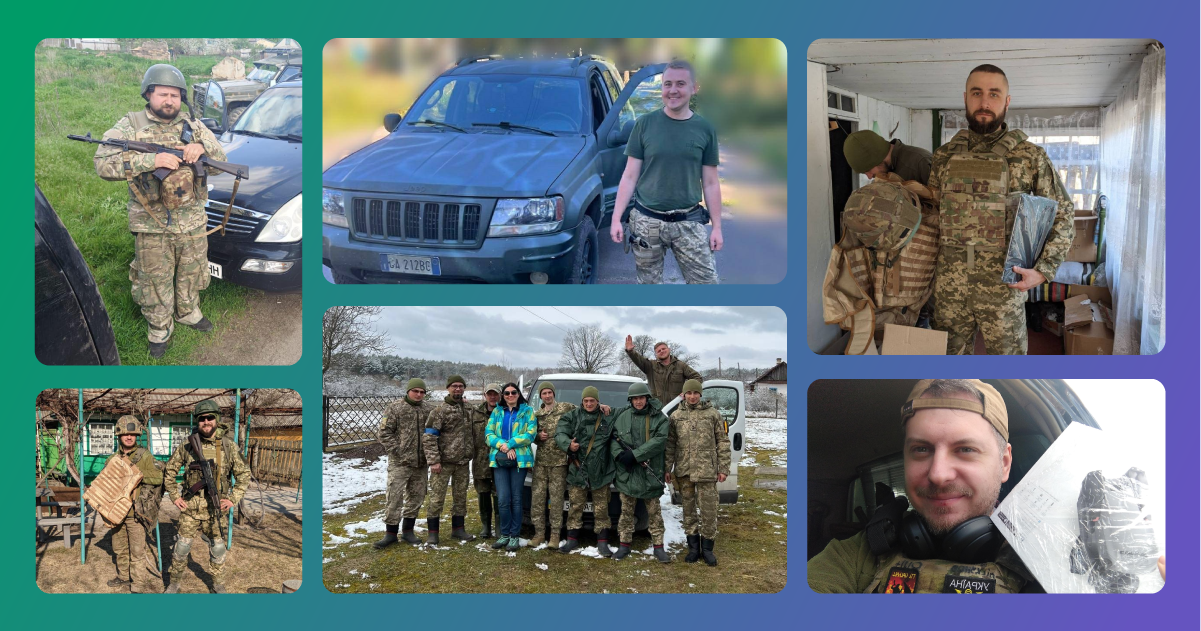 Softjourners donated vehicles, gear, and much more to our brave defenders.
Heroism & IT
Our software developer, Roman Romaniv was recently interviewed and featured by Ukraine's Ministry of Defense, for his help in maintaining Ukraine's undiminished front-line communication.
Roman was described by the media as an extraordinary person because of his technological skills and bravery, both of which allow him to enable communication between units on the frontline.
Roman and other service members risk their lives to keep communication lines open, connecting broken lines under massive artillery shelling nearly every day. His efforts also include defending against Russia's continuous "electronic warfare" on Ukraine's communication channels.
Roman Romaniv giving an interview to the Ministry of Defense
Softjourn Remembers
We will never forget the courage and selflessness of our colleagues, Igor Khodak and Oleh "Skif" Pereguda.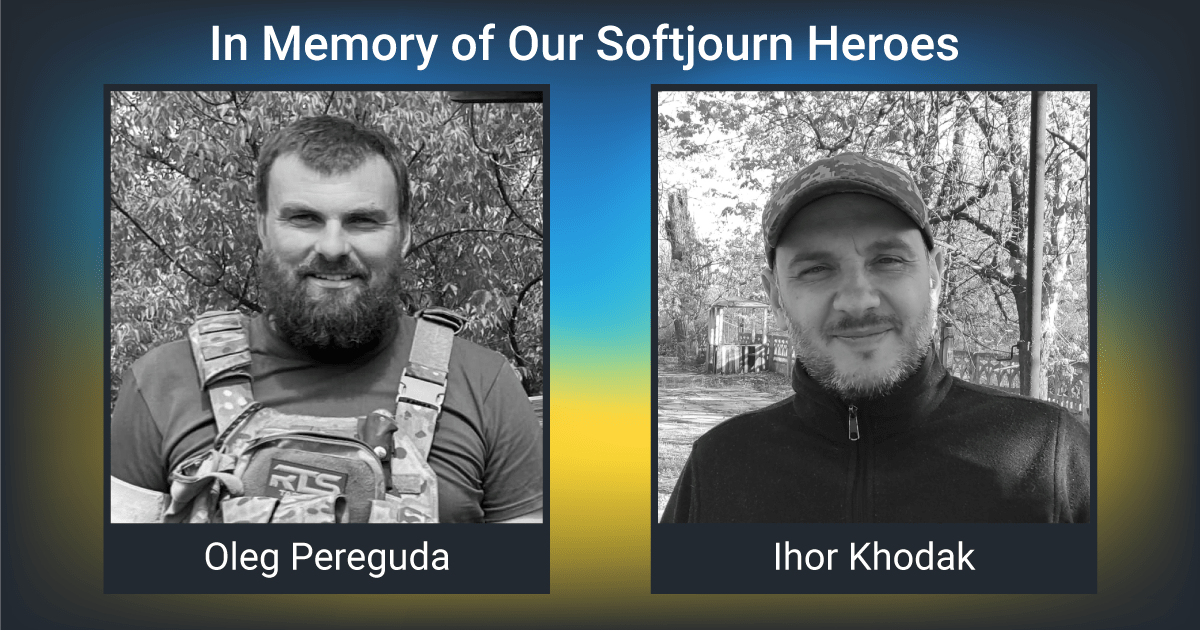 Igor Khodak joined Softjourn as a Java Developer in May 2012, after working as the Head of support and software implementation at a Ukrainian bank. Igor worked at Softjourn for over ten years and due to his talent and strong work ethic became a Senior Java Developer.
During his time at Softjourn, Igor worked on many projects and showed himself to be a very dedicated, considerate, and capable person who loved complicated tech challenges.
When the full-scale invasion began in February 2022, Igor joined the Territorial Defense Force, a volunteer military unit of the Armed Forces of Ukraine. When asked why he decided to serve in the military without prior experience, Igor said that he was not able to find inner peace without attempting to defend his country.
At the end of June 2022, Igor laid down his life for Ukraine during a military operation. His sacrifice for his country, family, and friends will always be remembered.
Oleh "Skif" Pereguda worked as a Security Officer at Softjourn from 2018 until 2021. He was described by his coworkers as "very kind and supportive," and always went above and beyond to ensure that our Ivano-Frankivsk office was safe and secure.
Oleh joined the anti-terroristic force in 2014 shortly after the annexation of Crimea and the anti-terrorism operation started in Eastern Ukraine. After two years of bravely defending Ukraine, he returned home injured.
In July 2021, Oleh left Softjourn to pursue his passion - supporting returning veterans. He created the company, "Ukrainian Smart Automatics" which developed innovative technology for hospitals.
Oleh and his wife shared a dream to build a rehabilitation center for Ukrainian veterans. His fierce determination allowed his project to flourish, and he managed to secure land and resources from local authorities, find donors, and unite the community for this cause.
On February 24th, the same day that the full-scale Russian invasion started, Oleh enlisted in the military to defend Ukraine. For his exceptional service as a high commander, Oleh was given a prestigious Ukrainian military award, the Order of Bohdan Khmelnytsky, 3rd Class. This honor is awarded for exceptional duty in defense of state sovereignty and state security.
On the 14th of June, Oleh was killed by Russian military forces, but his generous spirit and dream to help others lives on in his family, friends, and colleagues at Softjourn.
To read more about our heroes, please visit our memorial page.
We are eternally grateful for the sacrifices that Igor and Oleh, as well as countless others, have made to keep our families, friends, and communities safe.
We are thankful for all of Ukraine's brave defenders, who continuously exhibit courage and heroism to protect Ukraine's sovereignty, territorial integrity, democracy, and independence.
With the recently escalated attacks from Russia, Ukraine's military needs funding for defensive equipment more than ever. Please consider donating to the National Bank of Ukraine which is raising funds for Ukraine's defenders.
Слава Україні! Героям слава! Glory to Ukraine! Glory to the heroes!