Vaccine passports are considered one of the best solutions for keeping everyone safe at large-scale events. But there's an ongoing debate about how well they work and whether they can really keep attendees safer.
Event organizers hope that vaccine passports can jump-start the industry, since they make it possible for large venues to open their doors to thousands of people.
Because the event industry was crippled by lockdowns, there is a feeling of urgency fueling initiatives to establish a passport that event organizers could use.
Opinions about vaccine passports are similar across various countries around the world. A global survey from April 2021 shows that spectators are supportive of vaccine passports, if this will allow them to attend events.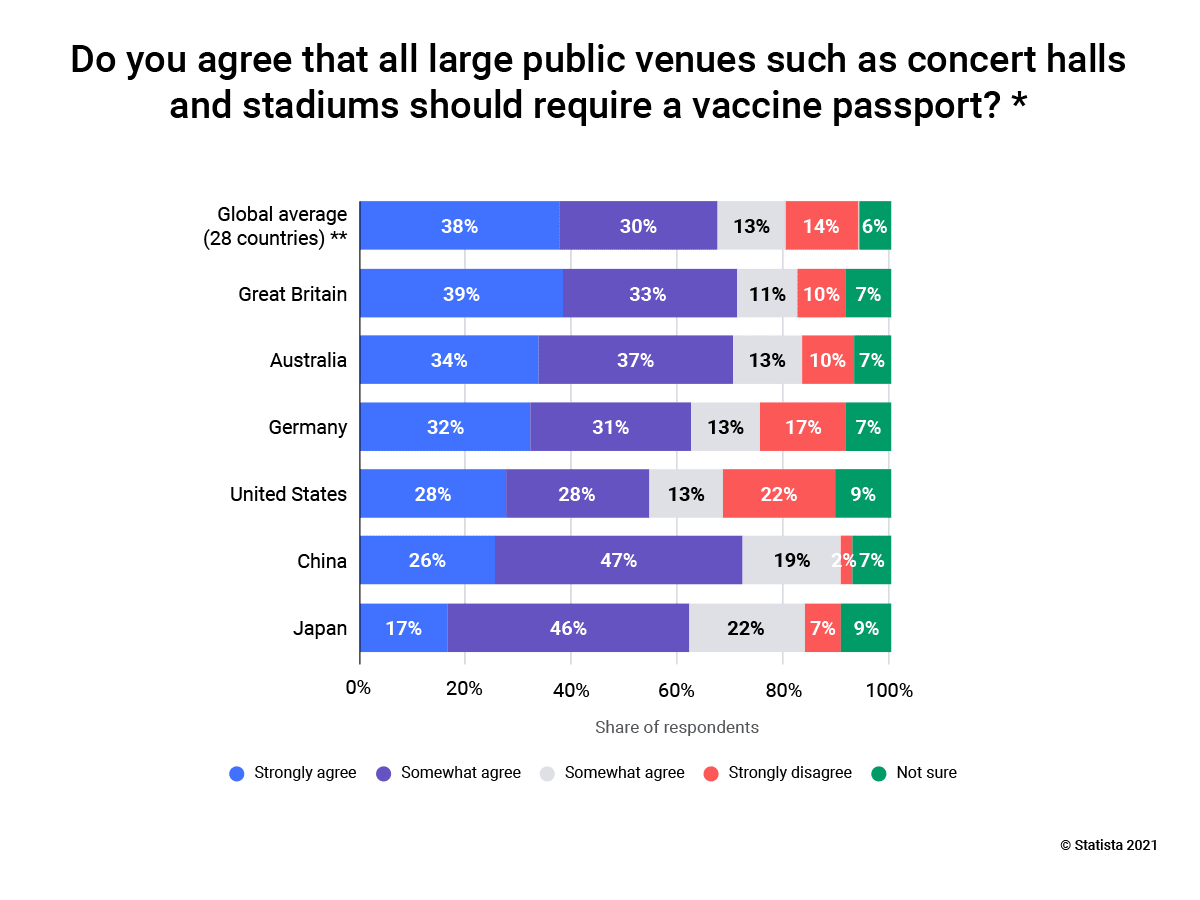 What is a Vaccine Passport?
Digital health or vaccine passports are mobile apps that can store documents such as COVID-19 test results, vaccination records, and current health status. While some countries, like Denmark and Israel, have already developed such apps, other countries are still working on solutions.
Who Can Get It?
When a person is vaccinated, they are given proof of vaccination in various formats. In the US, it's a CDC-issued card, while in the EU, it's a Digital Green Certificate. Everyone who is vaccinated, has a negative test or had COVID-19 within a certain timeframe will get a document stating their status in either digital or paper form.
Pros and Cons
There are a number of benefits that come with a vaccination passport: the first one is access to public gatherings. The right to participate in big events is an additional incentive for getting a vaccination. Vaccine passports would allow the event industry to bring a cohort of young people to its concerts and games, and travel around the world.
On the other hand, some critics consider the vaccination passport an infringement on civil liberties that discriminates against those unwilling to vaccinate. A more fundamental question everyone in the industry is asking is how successful vaccines actually are in providing long-term protection, especially when thousands of people gather.
Vaccine Passports in Europe
In Europe, 27 countries have established a Digital Green Certificate, and many EU members are still on the way to setting up a universal system. Today, EU citizens can get such certificates in paper or digital form at no cost, as can everyone who is working and living legally in an EU member country.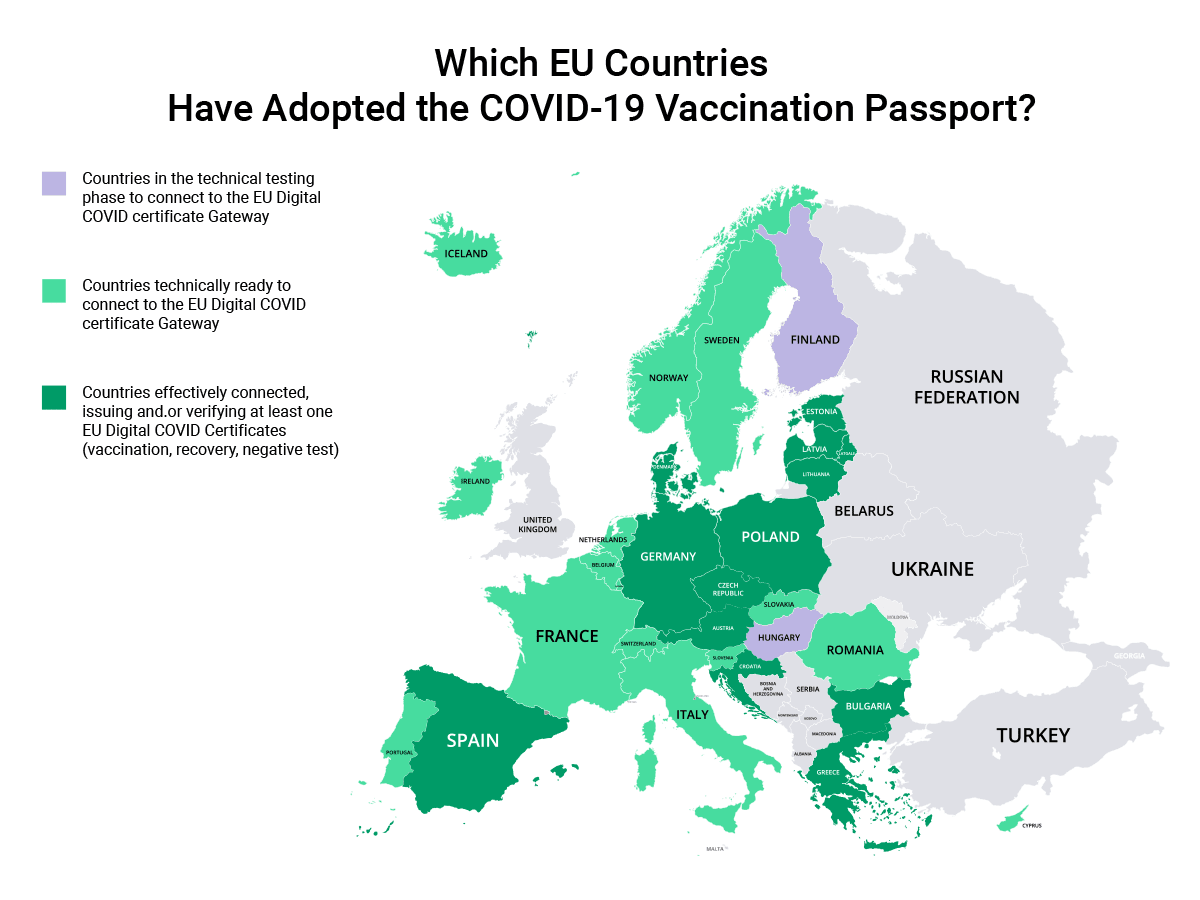 The EU Digital Covid Certificate regulation states that every EU citizen will be eligible for a digital Covid certificate recognized throughout the EU. The certificate proves vaccination, a negative test result, or recovery from COVID-19.
The green certificate includes:
the bearer's name and surname
their date of birth
a QR code
the name of the issuing country
Vaccine Passports in the US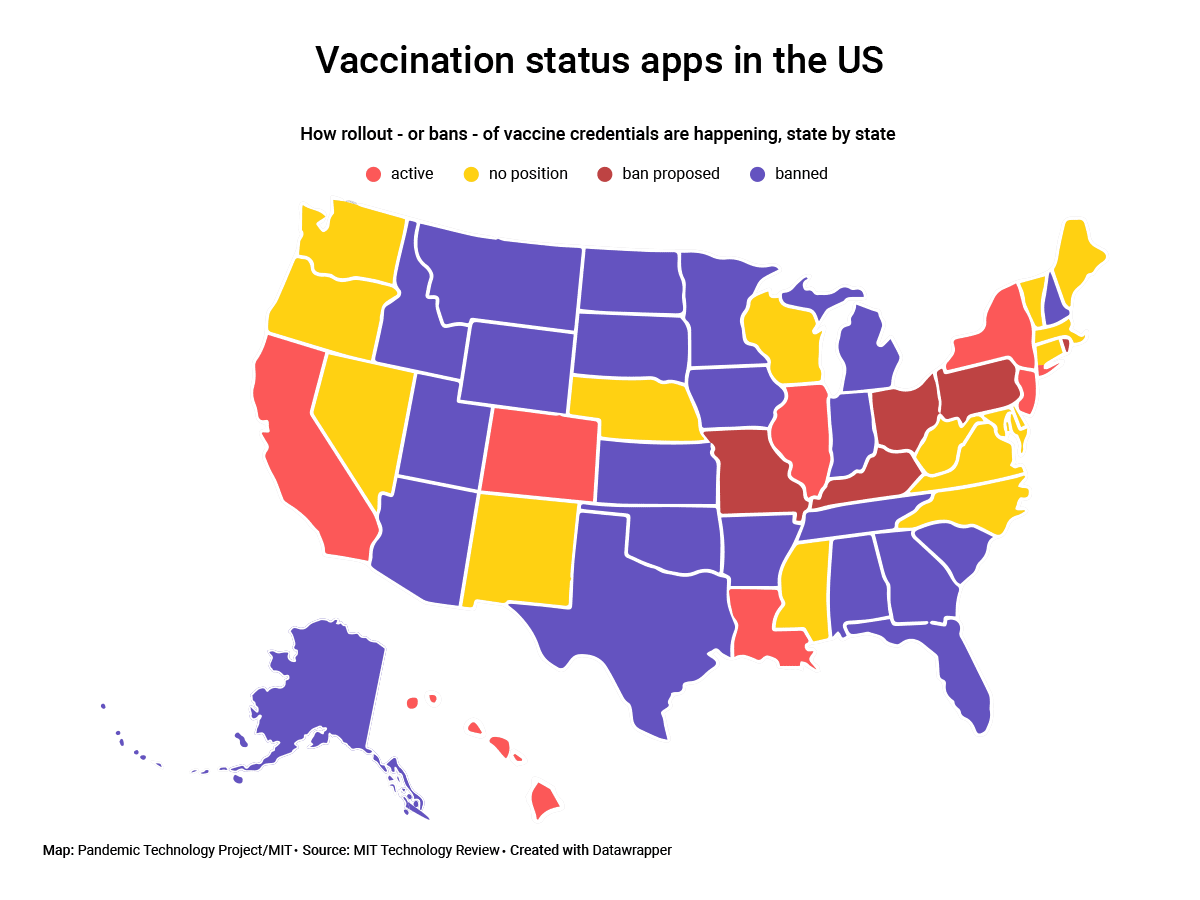 When individuals are vaccinated in the US, they are given proof in the form of a card issued by the CDC. However, 22 states have banned the use of vaccine passports to some degree and refuse to mandate them. Only seven states have rolled out apps that bearers can use to enter large venues or participate in events.
Health Apps
The state of New York was one of the first to have a program in place when it launched Excelsior Pass, a smartphone app developed by IBM that allows users to display proof of vaccination. Other states might embrace a different solution or protocol and are currently using apps that offer a secure way to store and display vaccination data.
CommonPass. This app was created at the World Economic Forum, and it was specifically designed for traveling. For ordinary travelers, this app is a big time-saver.
Health passes. Even though Clear is a well-known service that allows travelers to jump security lines, with Health Pass, users can store digital versions of vaccination cards for quick access.
Clear Health Pass. The state of Hawaii is currently testing its new app to allow travelers on Delta and United flights to skip mandatory 10-day quarantines.
VaccTrack. This app offers another platform to store all health information and vaccine status securely.
Airlines As Pioneers
Airlines have been taking the first steps towards incorporating vaccine passports into their procedures, as this is the key to their market recovery. American Airlines Group has decided to use the VeriFly app, which allows passengers to upload their vaccination records and safely fly to their chosen destinations. Even hotel chains like Hyatt Hotels are exploring the idea of using VeriFly to ensure their guests feel safe.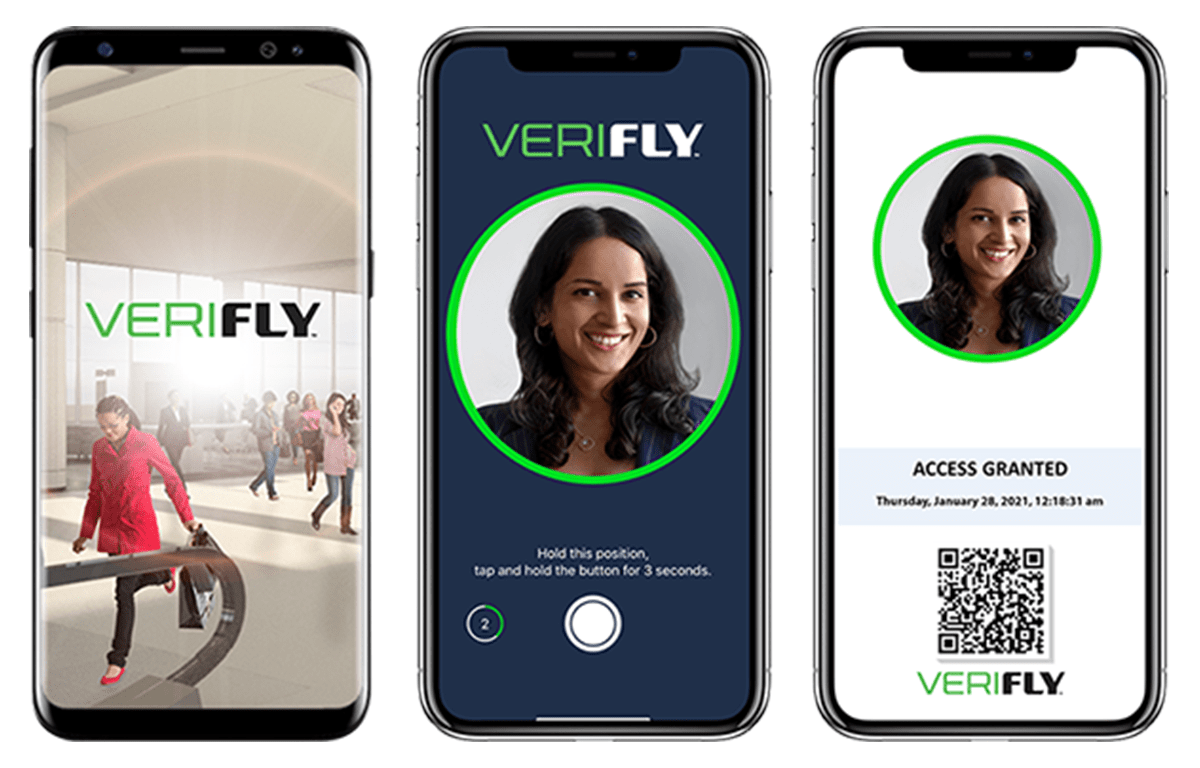 Merging Vaccine Passports with Ticketing Apps
Ticketmaster may be changing the landscape with new ideas. This time, their focus is on COVID-19 vaccine passports to include the status of event attendees and allow them to enter venues. Their plan includes three important elements:
Ticketmaster's digital ticket app
third-party health apps like Clear Health Pass or Digital Health Pass
testing providers such as Labcorp or CVS Minute Clinic
After visitors purchase a ticket, they must verify their vaccination status or send proof of a negative PCR test results. Concert-goers can instruct their lab to send their information to a health pass provider, and then use the results to purchase a ticket.
"In order for live events to return, technology and science are going to play huge roles in establishing integrated protocols so that fans, artists and employees feel safe returning to venues," says Maria Herman from reBUILD20.
"Integrating ticketing platforms with verified testing results is one key way to reimagine how we're going to get fans back to live events."
Ticketmaster has proposed a concept that would rely on three components tightly linked to their ticketing app. If approved, the purchasing process would require everyone to verify their vaccination status or negative test results 24-72 hours prior to the event.
Once the test is complete, an attendee would instruct the lab to deliver the results to their health company, who would then verify the attendee's status with Ticketmaster. The main goal of this approach is to arrange testing and vaccination confirmations before an event to prevent long queues and unnecessary waiting at the entrance to the event.
Roadblocks to Vaccine Passports
At first, a number of big market players believed that it would be fairly simple to add vaccination checks to their robust apps. However, as the pandemic progressed, the consensus on how and when to use vaccination certificates for events started shifting.
Due to heavy regulation that surrounds the use of vaccine passports, many proposed solutions are far from becoming a reality for a number of reasons:
Different COVID restrictions in different parts of the world
Implementation and support would require a lot of additional efforts
Massive operational costs
Problems with storing and managing personal data
Inability to prevent health certificate fraud
Strong public backlash as fans don't want to use certain apps
Access to reliable information about current variants and vaccination
Existing apps the App Store and Google Play
Privacy issues, technical aspects of managing massive databases and securing everyone's data are challenges that cannot be overcome in a short time span. While every country's reaction to new variants and the number of infected populations differs, one unified solution still sounds like a myth.
A Final Word
Going to events is undoubtedly becoming a different experience than it was in preCOVID times. In the future, fans will be able to go to big venues and stadiums, but only if they present a negative PCR result or a vaccination certificate.
At this time, there's still no unified standard for vaccination passports due to issues of regulation and the ongoing heated debate. Ticketmaster and other big names in the ticketing industry are trying to find new ways to mitigate the problem and provide enough flexibility and a safe way for fans to return to events.