A co-branded credit card is sponsored by two parties – a retailer (e.g. a department store, gas retailer or an airline) and a bank or card network (e.g. Visa, MasterCard or American Express). With co-branded cards, cardholders may get special offers or reward points when they buy from the sponsoring merchant.
In addition, these cards can also be used at any retailer, who either accept them as an open loop card or a single-purpose card (e.g. store-specific card).
Co-branded US market predictions
In an article published on PaymentsSource, Eric Mark and Sean Clark predicted seven trends.1
Higher chargeoffs: Co-brand partnerships may be reconstructed and banks will take actions accordingly, to underwrite consumers.
Higher costs of rewards: Fierce competition will grow among the richest issuers over rewards and incentives to win greater market share.
The value of airlines: Airline co-brand programs are considered the most attractive partnerships, thanks to their better-off customer base and high card spend.
The profit-sharing trend in financial partnerships: A win-win relationship helps both merchants and banks by sharing risk and profit in a transparent environment.
An evolutionary approach to consumers: Generate a personalized experience for cardholders through substantial investment in digital and mobile technologies.
Digitization and the era of big data: The power of big data and digitization optimizes issuer strength and makes it possible to deliver advanced capabilities to partners.
Evolving joint management: The shared management structure in current co-branding models offers merchants more responsibility and control than a typical partnership.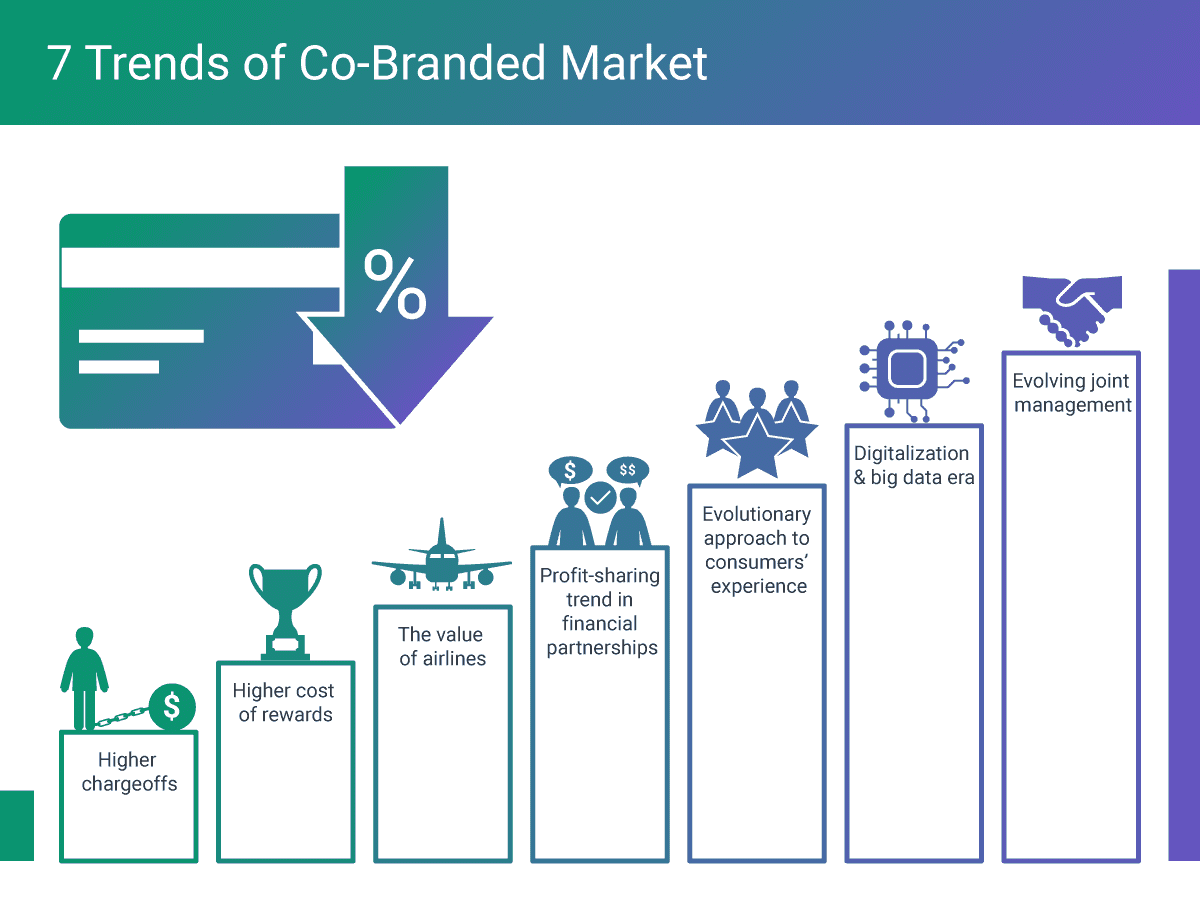 1Mark E., Clark S. (2017, August 24). High expense means card marketing must be more than "rewards" [Blog post].