Event Apps
We Are the Name Behind Successful Event App Development
Our expertise is what differentiates us from others on the market. Softjourn is one of the leading event management app development companies, with nearly two decades of domain experience. We have worked with the industry's biggest names to provide them with solutions that contributed to their success.
Our expertise is what differentiates us from others on the market. Softjourn is one of the leading event management app development companies, with nearly two decades of domain experience. We have worked with the industry's biggest names to provide them with solutions that contributed to their success.
Why Event Ticketing

Companies Trust Us

We know ticketing. We've built a wide array of solutions for clients like Ticketmaster, LiveNation, Vendini, Secutix, eTix, and Eventgroove, and we can be counted on to improve your event experience. Using the latest technologies and industry insights, our event ticketing experts provide guidance to our clients to help them make business-savvy decisions, plus we grant them access to a pool of top tech talent.

Softjourn is your one-stop solution for cutting-edge event app development! In today's dynamic world, your audience expects more than just a physical gathering. They crave an immersive experience that engages them before, during, and after the event. That's where we come in.

At Softjourn, we specialize in crafting bespoke event apps that not only streamline logistical needs but also create a memorable experience for your attendees. From trade shows and conferences to music festivals and sports events, we've got you covered. Our powerful, feature-rich applications offer real-time updates, interactive agendas, virtual networking opportunities, and so much more.

Harness the power of innovation to make your events smarter, more interactive, and incredibly efficient. Partner with Softjourn today and redefine what an exceptional event experience looks like!
Our Event App Case Studies
Ticketmaster: How Xamarin Benefits Ticket Scanning Apps
Seeking a less expensive and time-consuming ticket scanning app, Ticketmaster approached Softjourn about investigating whether the Xamarin event app would fit its needs. With our ticketing expertise and experience working with ticket scanner apps, our experts developed an effective solution.

Ticketbud: Enhancing Access Control App with Technical & Ticketing Expertise
Ticketbud sought Softjourn's expertise in resolving a bottleneck issue in their access control app. After reviewing their apps and API documentation, Softjourn worked on developing an event app.
Client Success Story: Touchless Scanning is the Future of Access Control
A large, U.S.-based event ticketing company collaborated with Softjourn to add touchless scanning to their access control app. Softjourn created and continues to maintain its event app.
Tixnet: A Blockchain-Powered Access Control Application
Tixnet, a subsidiary of Ticombo GmbH (Germany) wanted to offer their very own bulletproof access control application and allow their clients to choose whether to use a standard digital ticketing system or a blockchain-based solution.
Teple Misto: Awesome City Scanning App for Urban Festival
Our NGO partners asked us to build a mobile app whose interface would complement the festival's international, multidisciplinary theme to attract attendees to workshops and musical performances, notify them of current events, and many more.
123 Tix: Improved App Performance Powered by React Native
The client was interested in developing a hybrid cross-platform mobile application for access control, based on their existing iOS app to expand the product's functionality.

EzTix: Fast, Simple Scanning
EzTix, a Canadian company that sells a ticketing application to the food and wine event industry, recognized a need to rebuild its native scanning app, which is used at culinary festivals and tours and wine tastings.
Specialized App Development for a Variety of Events
Sports Events
Sporting events have a magnetic force to gather large crowds of fans. With a reliable event ticketing application, organizers can ensure that ticket holders can quickly enter events and get all the necessary information and updates on their smartphones.
Music Festivals
Finding the right event ticketing app allows festival organizers to provide the best event experience for various audience types. In particular, multi-day events, with thousands of people coming in and out of premises, require reliable event management software for fans to safely and conveniently enjoy their experience.
Art Shows and Festivals
Patron engagement and participation can be encouraged through pre-, during, and post-event activities. Patron surveys act as a powerful tool to measure clients' satisfaction and make data-driven decisions for future events. An event app will allow event organizers to better understand patron's needs and provide immediate event feedback.
Conferences
With a versatile event ticketing app, organizers can assist conference speakers and attendees to find their way around big venues and receive the latest updates on conference happenings. After a successful conference, attendees can leave feedback, fill in questionnaires and receive post-conference news through the event application.
What We Can Build For You
We can create and integrate a wide range of features for your event ticketing application. We build unique features, tailored to your business' individual needs, that will contribute to the success of your events.
Event organizer web app
Admin web app
Ticket printing
In-app payments
Advanced analytics
Ticket printing on the spot
Various pricing strategies implementation

Access Control App
Access control app provides the possibility to:
search for the particular event to scan
scan tickets with built-in camera
laser-scan (Linea and Famoco integration)
scan in offline/online mode
NFC scan
manually check in/out
automatically validate scanned or manually entered tickets
validate tickets by ticket holder's photo
view history of scanned tickets per event
Want a cross-platform app that serves a consistent patron experience while improving queue processing times? We've got you covered with an app boilerplate, integratable via GraphQL API, that can save up to a month of development time. Learn more.
Event Organizer Web App
Event organizer web app provides:
Event Management:
Create a new event
Edit event
Publish event
Delete event
Cancel event
Pricing configuration
Tickets configuration
Search for a particular event
Filter event list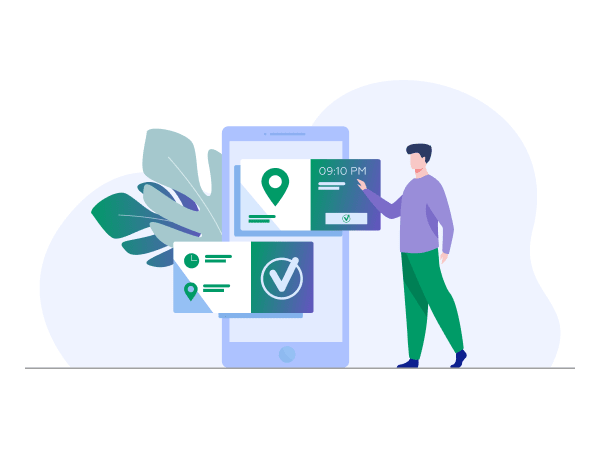 Admin Web App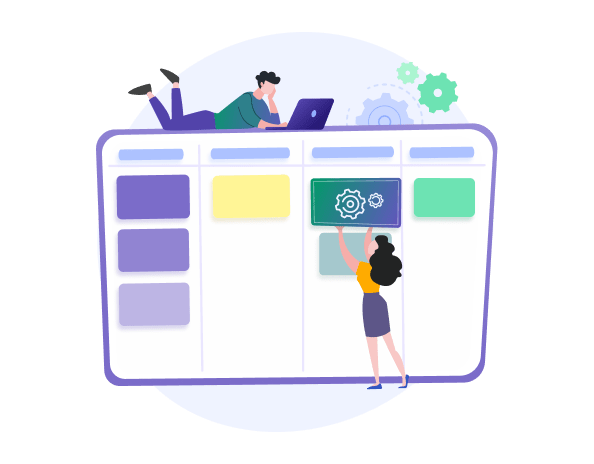 Admin web app provides a possibility to:
Event Management:
Create new event
Edit event
Approve/reject event
Set platform fees
Search for a particular event
Order management:
Refund an order
Invoice management
Report management
Event organizer management
Event App Development FAQ
The timeframe for developing event applications depends on multiple factors, including the number of features a client desires, the tech stack chosen, the complexity of the application, and the potential integrations. Please contact us if you would like to receive a more detailed estimate to develop your event application or related projects.
The type of features depend on the business requirements of each client, but what most organizations request are: event listings, in-app purchases, a seat picking option, venue mapping and layout, downloadable tickets, event listings, and pre/post-event surveys.