With any software development project, everyone wants to get to the finish line as fast as possible. So, we're often asked, why "delay" website and mobile app development by spending time on design? Why not go straight to development? Our answer: The design process delivers three key benefits that contribute to a better result for our clients and create greater client satisfaction, specifically:
Saves time and money

. The design process typically saves our clients time and money because we're able to clarify and test their expectations before moving into the more time-consuming and costly development stage.
Avoids frustration. Our designers are experts at translating clients' expectations into the information and tools developers need to work quickly and smoothly to deliver finished projects—minimizing the frustrating back and forth in the development stage.
Creates a better UX. Our designers are focused on delivering the best UX possible for our clients' sites or apps, so they not only deliver the features and functionality our clients need but also a polished, user-friendly experience for customers.
At Softjourn, we build a design component into every website and mobile app development timeline. Our in-house team of designers and illustrators work directly with our clients to understand what they want to accomplish, create design options to achieve clients' goals and then seamlessly transitions the designs to Softjourn developers or, if a client chooses, to their own developers to bring the site or app to life.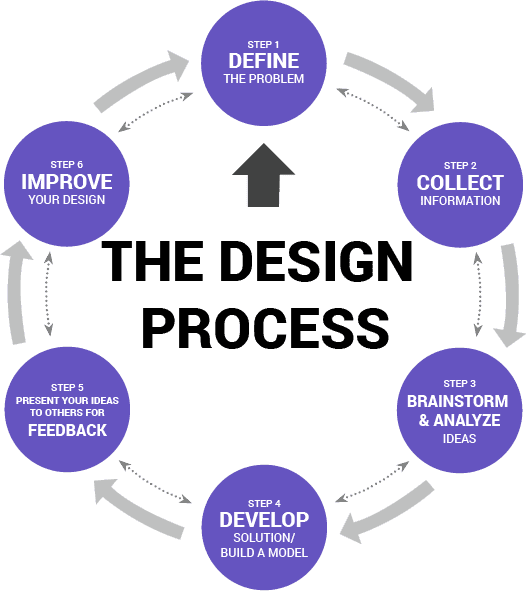 Figure 1 Softjourn's Design Process
Our lead designer, Lidiya Boychuk, shared more of her thoughts about the value of the design process and her tips for clients to achieve great outcomes for all their website and mobile app development projects.