Nothing makes a customer feel more like a VIP than having that special spot in a restaurant, movie theater, or concert venue. The adoption of reserved seating has spread like wildfire throughout various industries, but live events continue to offer the best seats at great prices to passionate fans.
Reserved seating can help you fill your venue, with the right prices fixed to the right locations. If you haven't considered adding reserved seating functionality to your existing sales application, you should, and Softjourn can help.
Our venue-mapping tool combines unique features that make developing a reservation chart quick and painless, so you can get on with the rest of your business and your customers can easily choose the seat that best appeals to them.
Read on to learn more about our solution, and how it can create a more convenient customer experience.
General Tips for Creating a Seating Chart
Creating a seating chart for a theater can be challenging, but with a bit of planning and organization, the process can be done effectively. Here's a step-by-step guide to building a seating chart for a theater:
Determine the theater layout: Start by gathering information about the theater's layout, including the number of seats, rows, and sections. You should also consider the location of the stage, aisles, exits, and any other essential features that may affect seating arrangements.
Choose a seating chart software or template: Many software options and templates are available online for creating seating charts. Choose one that best suits your needs, whether a specialized program like Softjourn's VMT for theater seating or a more general-purpose tool like Excel or Google Sheets.
Define seat categories: Categorize the seats according to their proximity to the stage, view, and pricing. Common types include premium, standard, and budget. You may also want to designate seats for people with disabilities or those with specific requirements.
Create a clear and easy-to-read seating chart: Using the chosen software or template, create a visual representation of the theater's seating arrangement. Ensure the chart is straightforward, easy to read, and includes all the necessary information, such as section names, row numbers, and seat numbers.
Assign seats to attendees: Begin assigning seats based on their preferences and ticket categories. Remember any special requirements, such as seating for large groups or individuals with disabilities.
Review and adjust the seating chart: Once you've assigned seats to all attendees, review the seating chart to ensure it is balanced and functional. Make any necessary adjustments to accommodate last-minute changes or to optimize the seating arrangement for the best possible audience experience.
Share the seating chart with relevant parties: Share the finalized seating chart with theater staff, event organizers, and ticketing personnel to ensure everyone is on the same page. Also, provide attendees a copy of the seating chart in advance or display it at the theater entrance for easy reference.
Update the seating chart as needed: Be prepared to make changes to the seating chart as needed, especially if there are last-minute ticket sales or cancellations. Keep the chart current and communicate any changes to the relevant parties.
By following these tips, you can create an effective seating chart for your theater event that ensures a smooth and enjoyable experience for all attendees.
Step-by-step Guide on How to Build a Seat Map in 3 Easy Steps Uing VMT
We'll reproduce the Baltimore Hippodrome's seating chart in the following steps. Our tool includes key functionality like angle rotation, sliders to adjust the number of seats and rows, the ability to flip areas as necessary, skewing, and more.
Here's how it works:
Step 1: Name your section and input the number of rows and seats.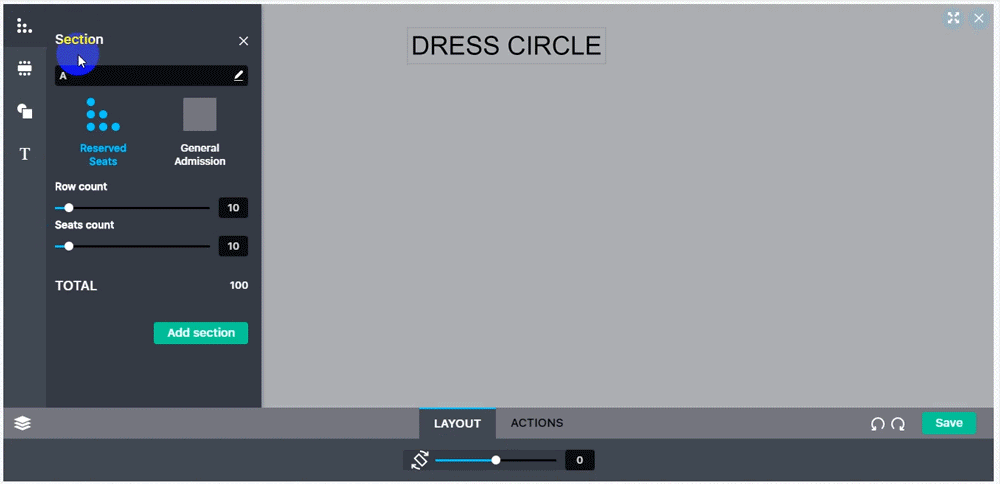 Step 2: Add labels for seats and rows for easier identification. You can adjust how the labeling applies to fit your venue's layout best.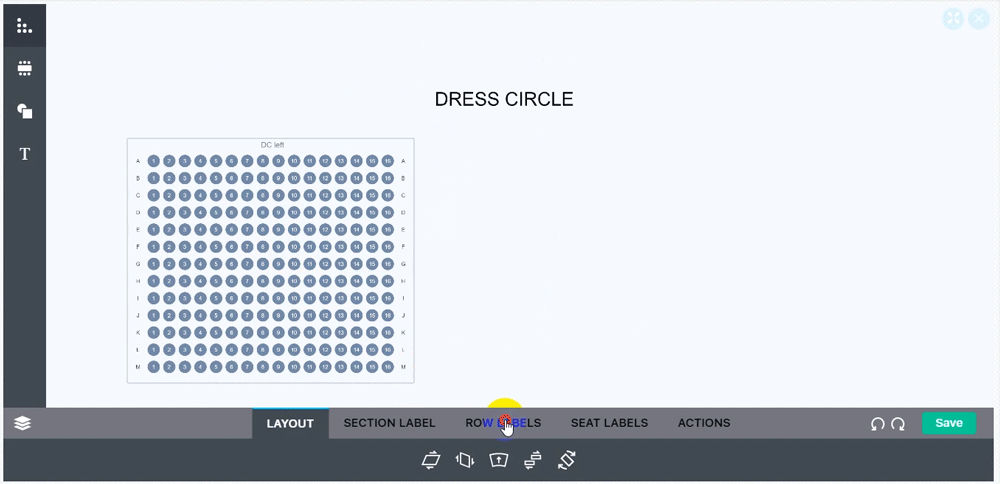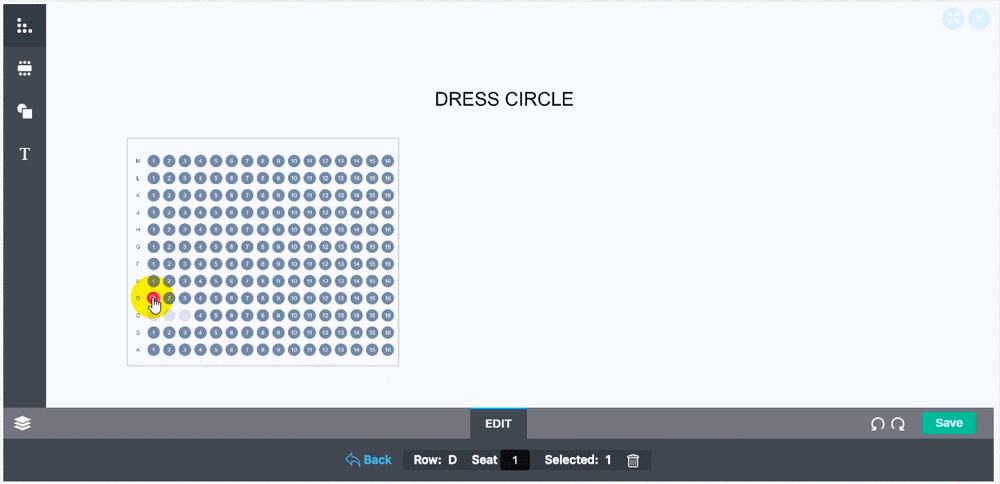 Step 3: Use the skew, rotation, and other tools to ensure the map fits your venue like a glove.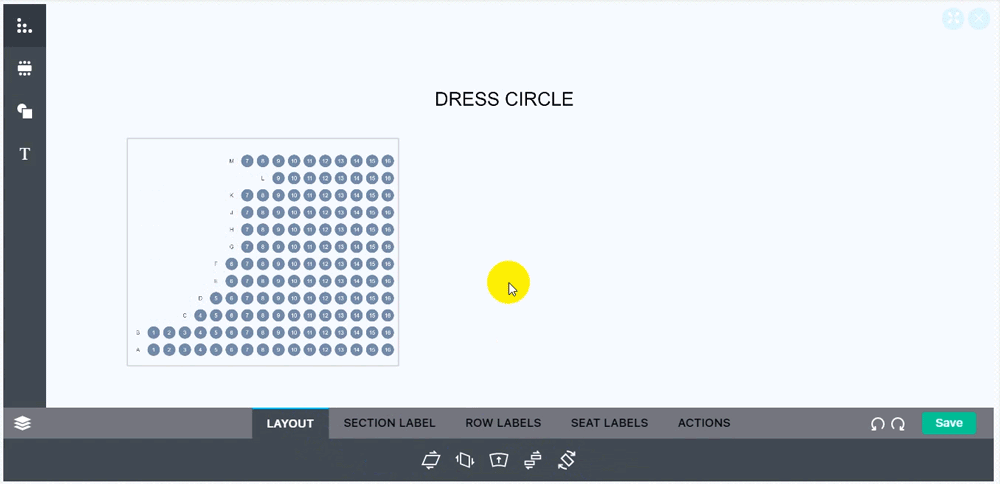 You can also include a general admission area, if your venue offers that option.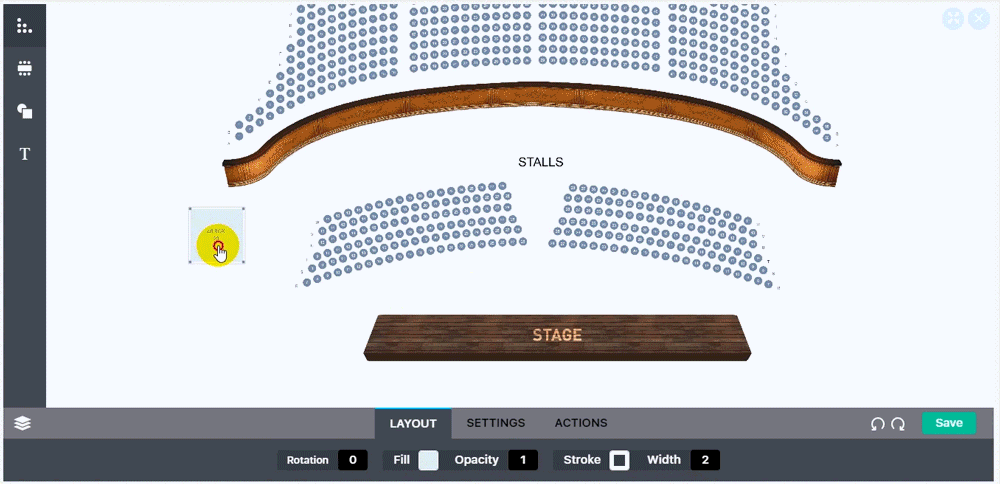 Create Ticket Types
Once the map is completed, you can create and attach different types of tickets to each seat, row, or section. The simple point-and-click interface makes the process a breeze. Our tool can work with existing ticket types, which can be imported via API.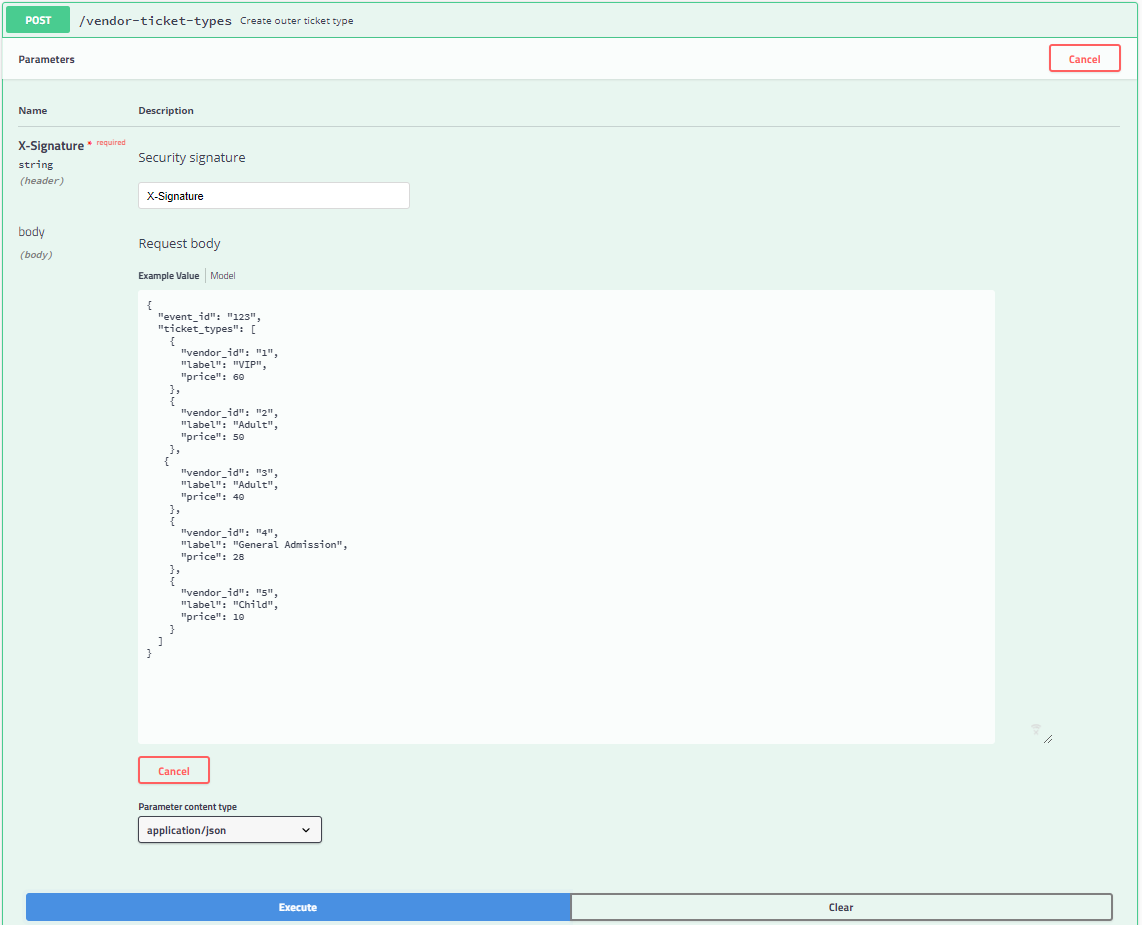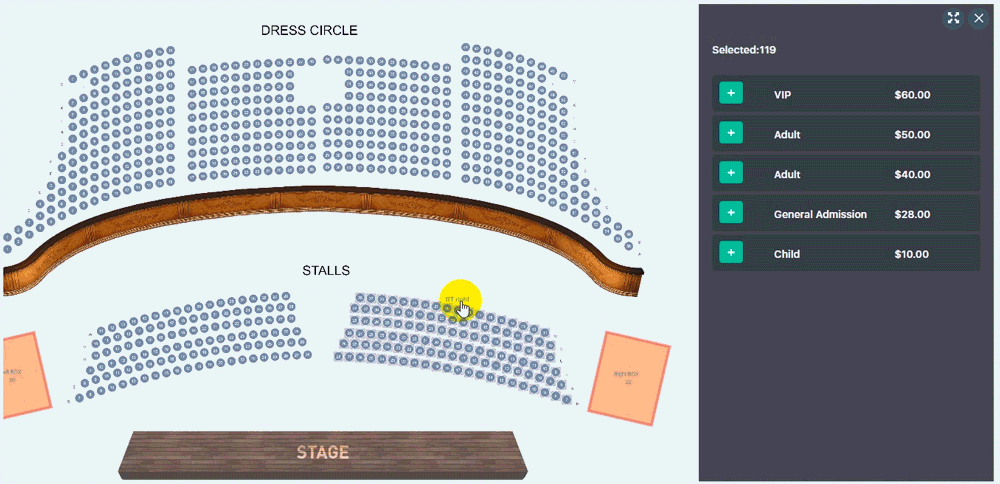 We've included a color choice tool that allows you to color-code seats according to pricing or other labels. You can use the built-in color palette or create your own.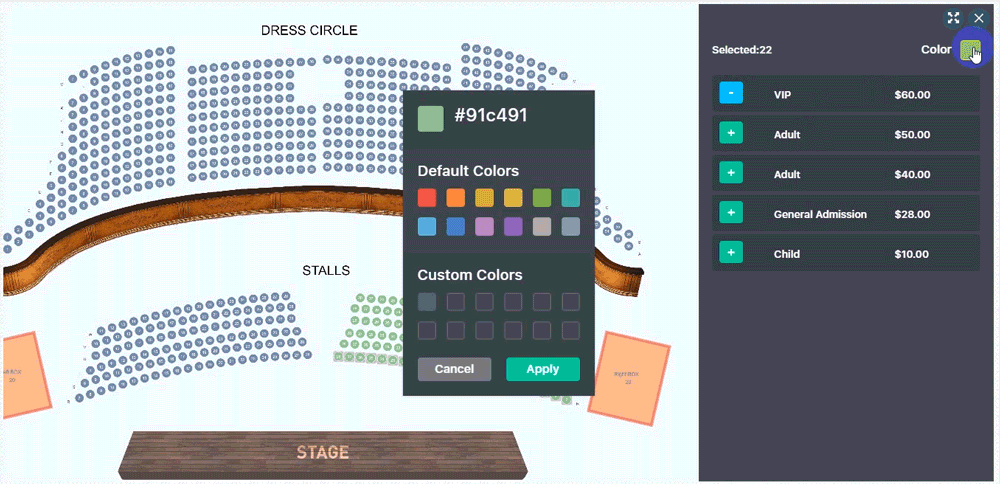 Easy Integration with Existing Websites
Our venue-mapping tool is designed to integrate easily with your existing ticket-vending website. All you need is a VPS instance. We can walk you through how to integrate the solution and get your newly made map in front of customers.
Upgrading the Patron Experience
Our venue-mapping tool allows patrons to select their seat with a single mouse click. Tickets appear instantaneously in their cart, where they can proceed to check out. The cart includes a timer, which will free up tickets after a set period. This increases pressure and likelihood of a sale.
If the timer expires, the map is set to refresh in real time and show seat availability. Being transparent in terms of quantity is especially important for high-demand events so you can fill seats quickly and easily.
Want to Start Using Our VMT?
If you're interested in our venue mapping tool, that's great. We'd love to talk to you more; the tool is currently in beta and is being actively tested with our beta clients until early next year.
If you'd like to find out if you qualify to be a beta tester, please contact Softjourn for more information.
Conclusion
In conclusion, offering a seamless and convenient reserved seating experience is essential for creating a memorable and enjoyable event for your customers.
Softjourn's Venue Mapping Tool provides:
An efficient and easy-to-use solution for creating seating charts.
Integrating them with your existing ticketing platform.
Ensuring a streamlined customer experience.
By adopting reserved seating and leveraging advanced software tools, you can create the best possible seating arrangements, optimize ticket pricing and sales, and deliver a VIP experience for every event attendee.
Don't miss the opportunity to elevate your venue and customer experience—contact Softjourn today to learn more about our venue-mapping solution and how it can benefit your business.