There are dozens of different types of credit cards with a variety of shapes and sizes available on the market. Almost all cards will fit into one of the nine following categories1:
Unsecured credit card
The most common type of credit card suits the people who get fair to excellent credit (650-850).
Secured credit card
It requires cardholders to put a security deposit so as to secure their line of credit. The deposit can be considered as the cardholder's credit limit as well. Typically for people with no credit history or those whose credit needs work.
Balance transfer credit card
Allows users to transfer their credit card balances to a new card when they have found a lower interest rate. Typically the new card has a 0% introductory annual percentage rate (APR) for a specific period.
Travel rewards credit card
Offers miles or points that can be redeemed for travel-related purchases, such as airfare and hotels.
Gas rewards credit card
Gives cash back for paying at the pump.
Cashback rewards credit card
Offers a percentage of cash back on eligible purchases.
Student credit card
Starter card that can be a good first credit card option. Generally comes with a small credit limit.
0% intro APR credit card
Allows cardholders to pay no interest on purchases and/or balance transfers for a certain period.
Retail card
Cardholders earn points for services or products that they buy from a particular retailer (e.g. a warehouse club, department store or gas station).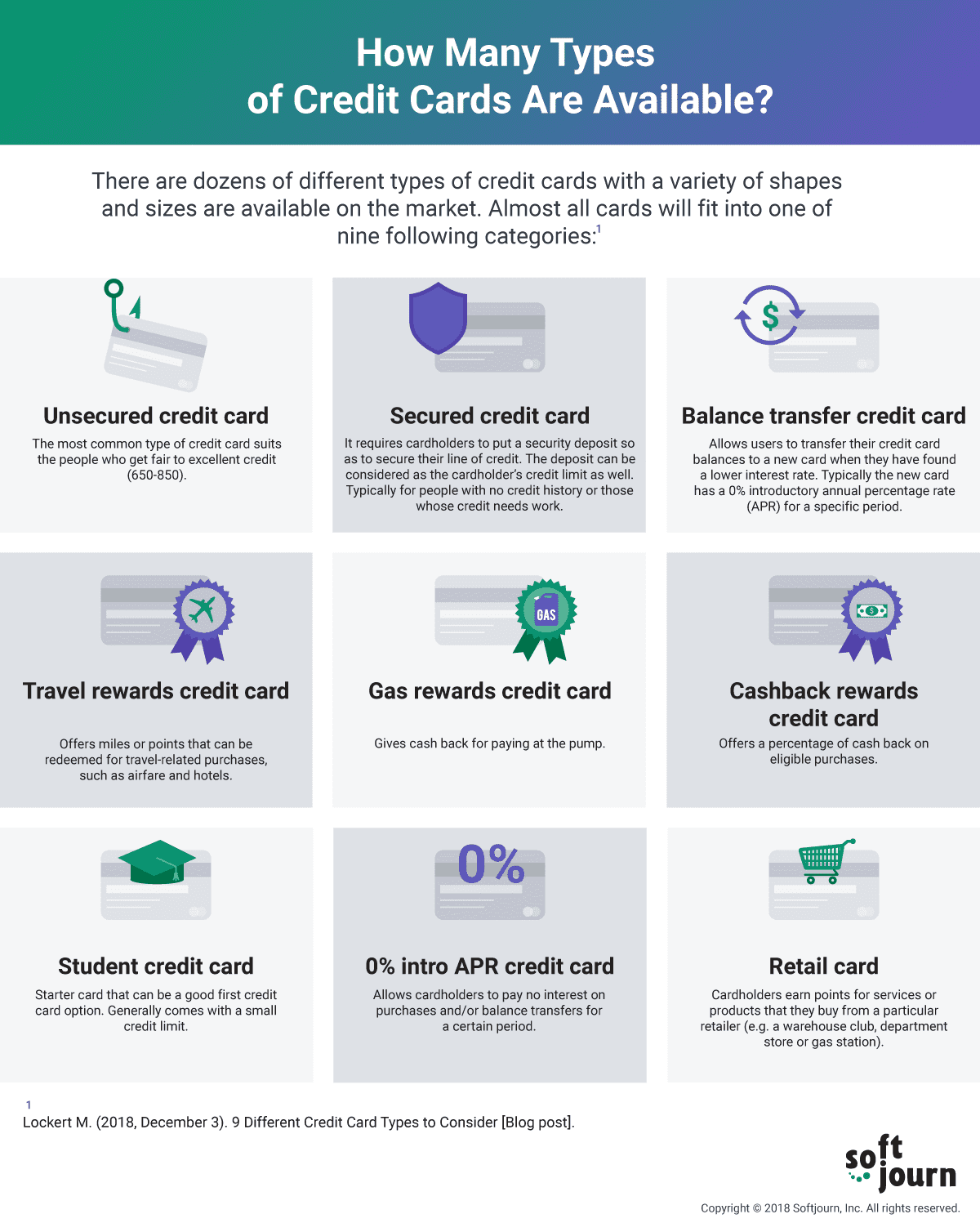 1Lockert M. (2019, March 19). 9 Different Credit Card Types to Consider [Blog post].