As technology experts, our clients rely on us to build solutions and grow profits through advanced technology, software, and unconventional solutions. For more than a decade, we've developed a wide range of projects – from mobile applications to independent platforms – that help clients cut costs and increase service, powered by a genuine competitive edge.
People have infinite ideas and Softjourn gives them life!
---
Blockchain initiatives abound. Every day brand-name companies announce they're partnering with other brand-name companies to launch blockchain trials, proof of concepts or MVPs. This incredible level of activity and investment confirms that blockchain is the technology of the future and these are the salad days of blockchain.
Working on several POCs, prototypes and fully functional solutions we've supported our clients in the implementation of blockchain and smart contracts-based functionalities such as cryptocurrency banking services, corporate social responsibility, commercial agreements that expand their potential to increase revenue.
AI & ML
---
By 2030, Artificial Intelligence (AI) and Machine Learning (ML) technologies will enable financial institutions to reduce operating costs by 22%. Savings could reach $1 trillion. These applications take many forms, from fraud detection and prevention to data that delivers more personalized experiences.
Advanced analytics, deep-learning capabilities and purpose-built solutions are redefining how business gets done.Just in security alone, solutions include biometric facial, speech and handwriting recognition. AI and ML technologies can directly improve operations, marketing, logistics planning and even create new business opportunities – and Softjourn will guide you every step of the way.
Biometrics is a popular way to verify payments, since it secures data without inconveniencing consumers. It includes fingerprint, retina, and vein scanners, as well as facial recognition and voice verification. For a recent fingerprint authentication project, we created a biometric token solution that limited access to financial operations functionality.
When a user wants to transfer money, for example, a 2-step verification is activated. Which also means a hacker can't benefit from hacking the biometric token. Our secure payments expertise is extensive and evolving.
Digitization
---
Softjourn can design, develop and deploy software for sending electronic cash letters and receiving return files to replace your outdated solutions, such as Check21. We can add new functionality that automatically puts checks on hold based on system-wide restrictions, as well as the integration of optical character recognition (OCR).
We're ready to apply our leading digital, robotics automation, cognitive technologies and analytics to enhance and streamline operations. From better customer experiences to increasing opportunities, we can help your business more quickly react to evolving financial market needs.
Know Your Customer
---
"Know Your Customer" (KYC)) fintech policies are becoming global concerns regarding fraud, money laundering and terrorist financing. As a result, compliance has become increasingly complex and more expensive. AI-based, dynamic questionnaires can now adapt to customer responses, reducing onboarding - and costs - while providing real-time transaction monitoring and protection.
Blockchain is also an ideal fit with its ability to speed-up verification of customer data, even from multiple parties, required to prevent fraudulent activity. Softjourn is adept in all areas of KYC compliance that, in the process, also greatly enhances the customer experience.
Open Banking, mandatory in Europe under its Second Payment Services Directive (PSD2), is now revolutionizing American banking. The action is when a customer's account information is made accessible by application programming interfaces (APIs) to third-party providers (TPPs) – which can be nonbanks. PSD2 requires all TPPs prove they have safeguard measures to warrant secure payments, a critical issue when payment is via the Internet.
We help implement Open Banking in ways that make customer experiences more personalized and transactions more secure. We do this by creating a system that facilitates a network of the financial institution's data through the use of our fine-grained, access-controlled APIs.
Put payments directly into consumer's hands with instant digital issuance and push provisioning. With these tools, your organization offers faster card replacement, quicker onboarding, higher activation, and maintains consumer spend.
Consumers want payment experiences that align with their shopping habits but maintain privacy and security. Our industry knowledge and technical acumen will help you meet consumers' needs for contactless transaction methods that safeguard health.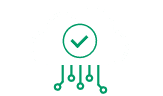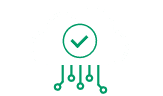 Cloud Computing
---
Emerging technologies such as Artificial Intelligence, Machine Learning, and Big Data have made innovation a required element of doing business. It's why more companies rely on cloud computing—the storing and accessing of data and programs over the internet—instead of a computer's hard drive. This paradigm shift using digital transformation also eliminates the need for a dedicated hardware or server network on premise.
No matter your size or scope, our Cloud Computing team can help you incorporate its many advantages, including making it easier, cheaper, and faster to run top IT architecture. Your business can access all your content, data, software, and operating assets instantly. Maintenance and backup issues go away, too, as such details are handled by us. We'll also show you how to add flexibility, scalability, and a better user experience in the cloud.
Focus on the Customer Experience
---
Improving customer experience is a top priority for enterprises thinking about outcomes. The shift from a product to a customer-centric model may blur industry boundaries, providing new opportunities!
New Rules – New Challenges
---
The newest regulations like GDPR or PSD2 are changing the landscape—requirements and conditions. The consequences are obvious, not all banks and financial institutions will survive. Be prepared.
Creative Solutions
---
Save time and money with extended team's knowledge to make a go/no-go decision with regards to new technology. Try POC/prototype/MVP project to evolve your ideas into an innovative solution.