São Paulo, Brazil - April 19, 2023 - Softjourn, a global full-cycle consulting and software development company, announced today that it is expanding opening a new office in São Paulo, Brazil.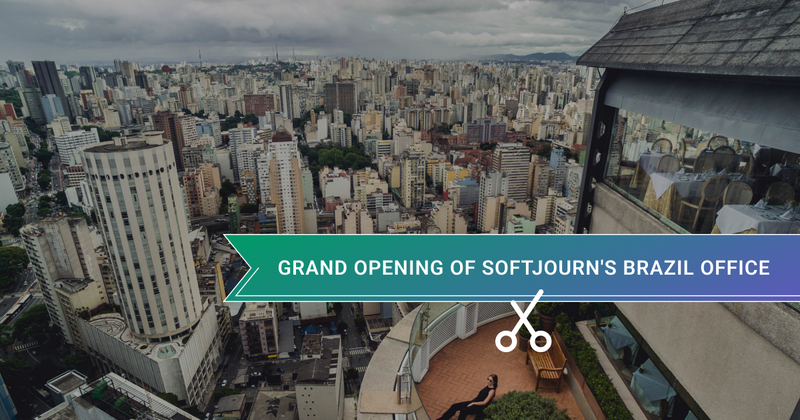 Latin America is quickly becoming one of the world's most dynamic tech hubs, with a burgeoning talent pool of IT professionals and a thriving tech ecosystem. The new office in Brazil will provide enhanced delivery centers for new and existing clients, bring new career opportunities for local IT professionals, and expand Softjourn's global footprint within the Latin American region.
"We are excited to be opening our new office in Brazil and expanding our global reach," said Softjourn CEO, Emmy Gengler. "The Latin American region is full of talented IT professionals, and we are excited to tap into this growing market and provide our clients with an exceptional level of service that reduces time-zone constraints and enhances project delivery times. We are confident that our new office will continue delivering the quality solutions that Softjourn is known for."
This new addition to Softjourn's global presence was carefully selected to provide clients with near-shore services and incredible talent that complements their worldwide team. They will join Softjourn's highly experienced network of software developers across the world, collaborating and exchanging knowledge with employees based at other software centers, including Ukraine, Poland, and the United States.
As one of the people behind the expansion, Softjourn's Brazil Manager and DevOps engineer, Wallace Lima, said:
"I'm honored to see the launch of the first official branch on Brazilian soil and to be part of history by working to bring the Softjourn family closer. Since the beginning of my time working on global teams at Softjourn, I've seen the power that comes from having a variety of perspectives. When we agree on a solution, it's a bulletproof one, because we come from different backgrounds, and approach problems differently. Plus, our Softjourners share the value of empathy and 'thinking human', and I look forward to seeing how far this mentality will go!"
Softjourn's expansion into Brazil is a testament to its commitment to providing top-notch software development services to clients worldwide. By establishing a near-shore location, clients can now take advantage of proximity and time-zone advantages to get their projects done more efficiently, while still benefiting from the same high-quality software development services that Softjourn is known for.
For more information about Softjourn, our software development and consultancy services, and our new office in Brazil, please visit our website at https://softjourn.com/.
About Softjourn:
Founded in 2001, Softjourn is a leading full-cycle consulting and software development company, with expert product teams experienced in Fintech, Media & Entertainment, with a special emphasis on Ticketing. Headquartered in Silicon Valley, California, with R&D offices in Ukraine, Poland, and Brazil, Softjourn is a global software development company with over 20 years of experience. Our 300+ software development experts apply their knowledge to bring clients' ideas to life through innovative and creative solutions.
Featured in: