The list, called the Software Development Company Rankings (SDCR), is a compilation of the leading software companies that can be filtered by expertise, industry, or geographical location. The SDCR names software development agencies that "build custom software solutions that improve productivity, conversions, and ultimately increase revenue." It analyzes hourly rates, experience, and expertise to help companies find the developer that best suits their business.
The top software development companies in San Francisco include:
Algoworks
Applaudo Studios
CognitiveClouds
Deprigo
Dogtown Media
ISS Art, LLC
Mega
Simform
Softjourn
Spiral Scout
Tvisha Technologies Pvt LTD
Vinsol US Inc.
Read more about the announcement and about the SDCR here.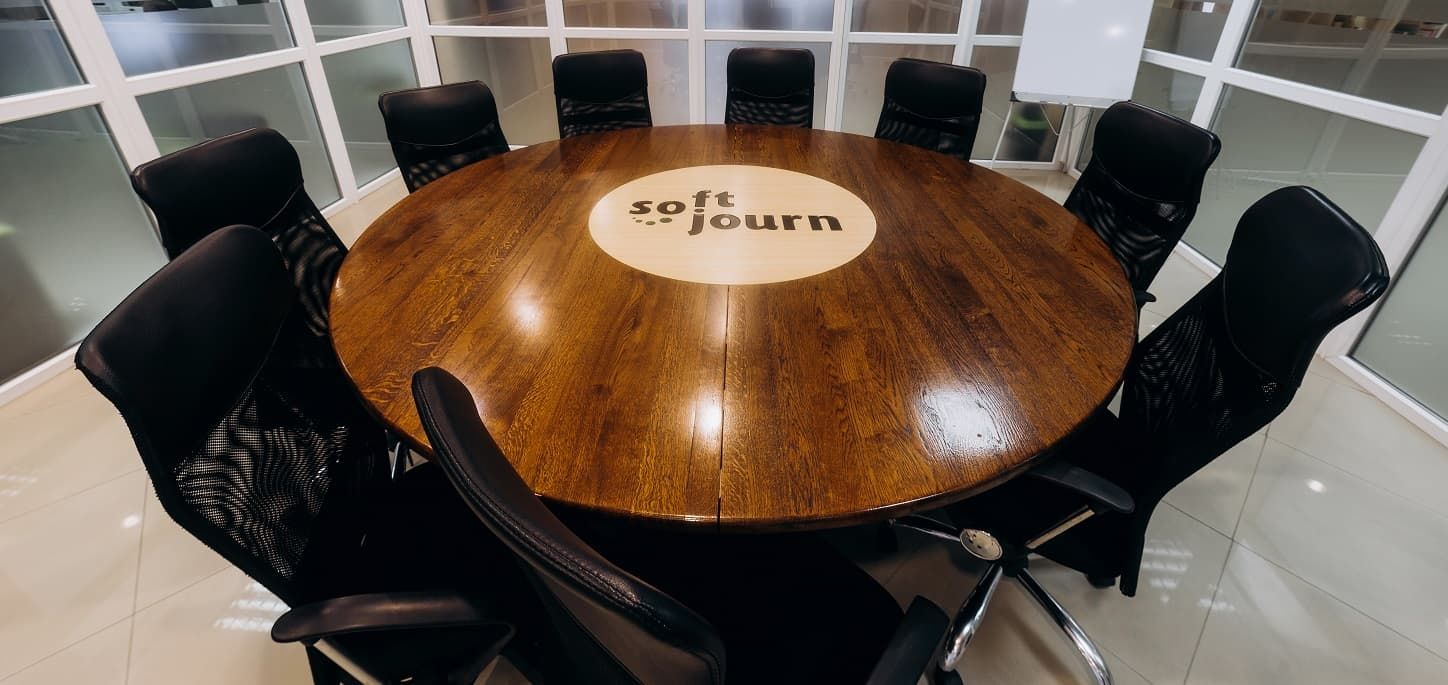 Being recognized as a leading software development firm in San Francisco, Softjourn has been diligently contributing to the tech industry with its innovative solutions and services​​. The company's distinct recognition in the Software Development Company Rankings (SDCR) is a testament to their commitment to excellence, demonstrating their capability to build custom software solutions that enhance productivity, conversions, and ultimately boost revenue for their clients. As one of the top software development companies in San Francisco, Softjourn stands alongside other notable firms such as Algoworks, Applaudo Studios, CognitiveClouds, and more​1​.
Softjourn's placement in the SDCR signifies not only its prowess in software development but also its ability to meet various business needs through personalized solutions. The company's expertise spans multiple industries, allowing it to cater to a diverse range of clients. This versatility is further reflected in the SDCR, which factors in aspects like expertise, industry, and geographical location.
Notably, Softjourn's success can be attributed to its dedicated team of professionals who bring a wealth of experience and skills to the table. The company's competitive hourly rates, coupled with its deep industry knowledge, provide businesses with an attractive value proposition, making it a go-to choice for many in need of reliable software development services.
In a rapidly evolving tech landscape, Softjourn continues to stay ahead of the curve by focusing on innovation and customer-centric solutions. Whether it's a start-up looking to build its first app or a multinational corporation seeking to optimize its operations, Softjourn delivers with precision and professionalism.
Going forward, Softjourn aims to cement further its position as a leading software development company in San Francisco and beyond. The firm plans to continue its investment in technology and talent to drive its mission of delivering top-tier software solutions. As the tech industry grows and evolves, Softjourn is poised to meet new challenges head-on and deliver transformative solutions that help businesses thrive in the digital era.
In the grand scheme of the software development industry, Softjourn's recognition by the SDCR is not just an achievement but a motivation to continue pushing the boundaries of what's possible in software development. By persistently focusing on its clients' needs and keeping a close eye on the latest industry trends, Softjourn is well-positioned to maintain its momentum and achieve even greater heights in the future.
Softjourn offers a wide range of services that cater to various client needs in the tech industry. Their offerings include custom software development, where they create tailor-made solutions that align with their clients' specific business requirements. In addition, they specialize in mobile app development, designing intuitive and user-friendly applications for both Android and iOS platforms.
Moreover, Softjourn has established a strong foothold in the field of fintech, delivering robust and secure financial technology solutions. They are adept at developing blockchain solutions, payment systems, and other fintech applications that streamline financial operations and increase security.
Furthermore, the company has proven expertise in emerging technologies, such as artificial intelligence and machine learning. Softjourn's team uses these cutting-edge technologies to develop advanced solutions that automate processes, provide predictive insights, and enhance user experiences.
Additionally, Softjourn offers IT consulting services, helping businesses strategize and execute their IT initiatives effectively. They provide guidance on the best technological practices and aid in technology selection, IT infrastructure setup, and system integration.
Lastly, the firm provides dedicated development teams to clients who require constant and dedicated technical support. These teams work closely with the client, becoming an extension of their in-house team and helping them achieve their software development goals efficiently.
In essence, Softjourn's comprehensive service portfolio underpins its recognition as a leading software development firm, providing businesses with a one-stop solution for their diverse technology needs.