Mobile Development
Outsourcing Mobile App Development & Consulting Services
For more than a decade, Softjourn engineers have offered stellar application development outsourcing for a wide variety of clients. We use cutting-edge technologies and expertise to drive innovation, next-generation efficiency, and accelerate growth. Once we analyze your challenges, we will future-proof your business by delivering feature-rich mobile experiences that perform well across different platforms.
For more than a decade, Softjourn engineers have offered stellar application development outsourcing for a wide variety of clients. We use cutting-edge technologies and expertise to drive innovation, next-generation efficiency, and accelerate growth. Once we analyze your challenges, we will future-proof your business by delivering feature-rich mobile experiences that perform well across different platforms.
Emerging Mobile App Development to Drive More Value and Engagement
Softjourn developers use cutting-edge technologies to deliver top-performing mobile app development services for the best user experience. Over the years, we've built up specific knowledge and expertise in creating applications for leaders in Fintech, Cards & Payments, and Media & Entertainment (with a special emphasis in ticketing). With our experience and knowledge, you'll get a real-world view of business possibilities and a finished product ready for market.
Kotlin
Swift
Xamarin
React Native
Ionic
Apps That Respond to Your Changing Needs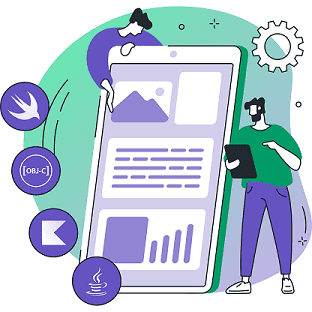 Native Application Development
There are many benefits to building your next app natively, the big three being: performance, scalability, and user experience.
Softjourn has a team of experts who will help you develop scalable solutions with great UI/UX and high performance that users will enjoy. The apps we design for various iOS and Android devices exceed expectations and will help reach your business goals.
Technologies: Swift / Objective-C / Kotlin / Java
Advantages of native app development:
Great user experience
Highly performant apps
Flexibility in feature development
App store support
Disadvantages of native app development:
Time-consuming development process
Cost of development
Requires platform-specific UI
Native case study: Tacit restaurant mobile ordering app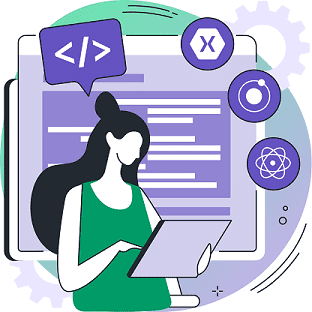 Hybrid Application Development
Depending on your budget, timeline and other considerations, it may make sense for your business to choose a more hybrid approach.
Reducing your time and costs to build a cutting-edge app can bring your product to the forefront of the industry. With hybrid apps, you can significantly reduce your development costs by using cross-platform tools such as Ionic, Xamarin, and React Native.
Technologies: Ionic / Xamarin / React Native
Advantages of cross-platform app development:
Single tech stack
Fast app development process
Close to native performance and UI
Exposure to a larger number of users
Disadvantages of cross-platform development:
Limited access to third-party libraries
Not suitable for apps with heavy graphics
Delayed support
Hybrid case study: Ticketmaster scanning app
Softjourn's Industry Expertise
Since 2005, Softjourn has been a reliable partner to many successful companies working in ticketing, finance, and media & entertainment. We have worked with large and small companies, startups, and entrepreneurs, all of whom have benefited from our consulting and mobile application development outsourcing.
Ticketing
Softjourn has developed ticketing solutions for some of the biggest companies in the ticketing industry. Our main focus is on data integrity, efficiency and integration, to ensure our clients achieve their business goals.
Box office / Mobile POS apps
Event discovery and ticket purchase
Finance
With almost a decade of experience in fintech, we know how to create financial applications that streamline processes with uncompromised security and privacy. That's why Softjourn solutions bring added value to every customer.
Prepaid card holder/Admin
Ordering and payment app for restaurants
Media & Entertainment
Softjourn's skilled developers know how to take your M&E business to the next level. With internal R&D projects, we often test new technology, study industry trends, and work with different approaches to create an enjoyable user experience on various platforms.
Mobile Development Case Studies:

PEX: Xamarin-Based Expense Management Mobile App
PEX is a New York-based fintech company that works as a provider of next-generation corporate card and expense management solutions for businesses. Using their previous experience building prepaid card APIs, Softjourn partnered with PEX to develop a user‑friendly interface for phones and tablets that allowed companies to use prepaid cards to track employee spending better. With Xamarin, Softjourn combined the two original apps into a single application that allows great user experience.
Technologies:
Xamarin
C#
Microsoft Visual Studio
Ticketmaster: How Xamarin Benefits Ticket Scanning Apps
Ticketmaster is the world's largest ticket marketplace and the global market leader in live event ticketing products and services. When Ticketmaster wanted to know if sharing code across platforms could save time and money, Softjourn created a prototype to prove that Xamarin was a viable solution.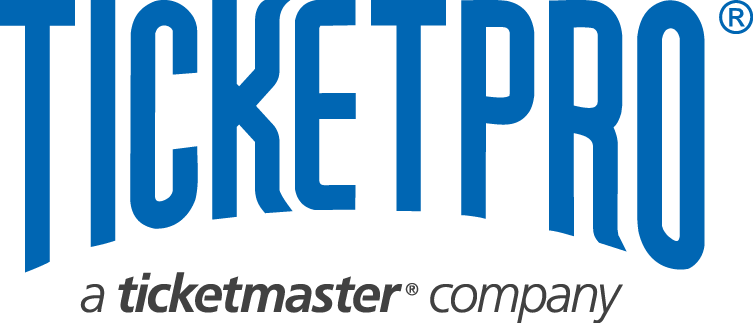 Ticketpro: Strong Access Control with React Native
Ticketpro offers a web-based ticketing system to provide venues, promoters, and producers with a fully customizable solution for full-service ticketing and box office management. To make their app more user-friendly, they wanted to tap into a new set of functionalities and give the whole product a refresh. Softjourn's experienced team helped them meet these goals, enabling TicketPro's users to enjoy a consistent mobile experience on multiple platforms.
UPC: Mobile Banking App Development
Ukrainian Processing Center (UPC) supports banks in Ukraine and other Central and Eastern European countries with processing services and software. UPC had already developed an SMS-banking solution called Mobi&Card, so Softjourn's task was to develop smartphone applications that would communicate with the Mobi&Card server as well as to develop security features to guard against risk and protect their customers.
Technologies:
Java
Objective C
Spring
Hibernate

JellyTelly: iOS and Android Apps for Meaningful Kids' Entertainment
JellyTelly is a unique online video and game network for families focused on faith-based programming. Softjourn's objective was to develop new iOS and Android JellyTelly apps that would provide faith-based videos and devotionals to teach children about religion.
The first step was to determine what functionalities should be added to the existing mobile apps. The apps were developed simultaneously, so our client received two ready-to-use products upon project completion.
Technologies:
Objective C
Java
XCode
Android Studio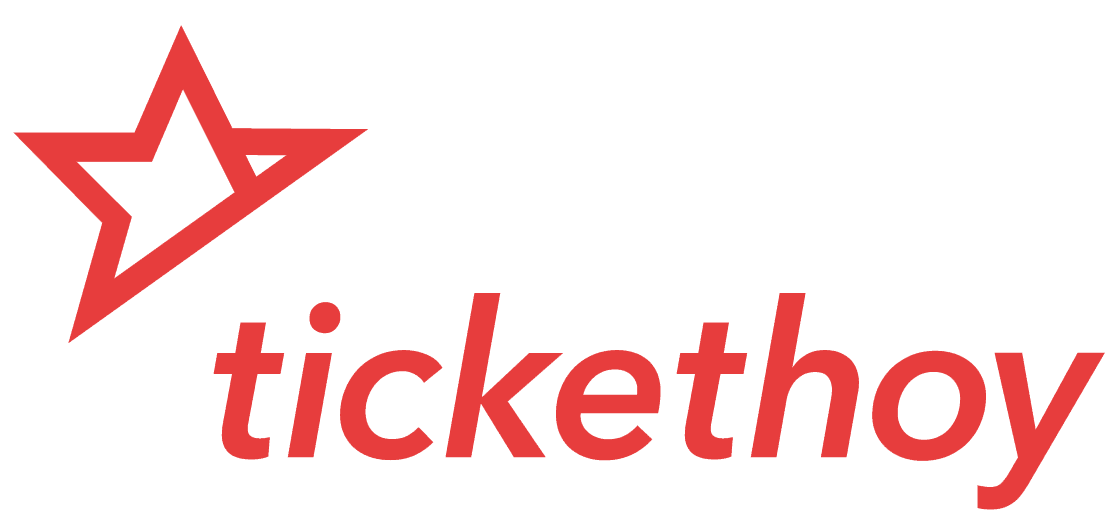 Ticket Hoy: Mobile App Development Services for Ticket Industry Apps
To stay up to date on the latest technology, Ticket Hoy wanted to explore options for rewriting its ticket-validation iOS application. Softjourn's developers took on the task of helping Ticket Hoy identify the application functions it needed for its real-time ticket validation process.
Softjourn's team created a versatile and easy-to-use app that caters to all client's requirements.

Ticket River: Mobile App for Simplifying Ticket Sales
Ticket River is an online ticketing solution designed to make online ticketing easy and simple. The company wanted a UI that would engage its clients' end users and allow them to register for events and buy tickets easily. The goal was to encourage end-users to share their positive purchase experience, ultimately expanding sales. An eye-catching and user-friendly app developed by Softjourn's team helped Ticket River engage end-users across a range of mobile devices.
Technologies:
Java
Javascript
Spring
Hibernate
SnappyTV: Mobile Solution for Digital Content Distribution
SnappyTV (Acquired by Twitter) is a cloud-based social video publishing and distribution platform that allows users to edit and share various media content across the web. A popular TV show wanted to enhance the mobile experience for viewers, and Softjourn's team suggested a new app with a second screen functionality to make the audience more involved. The mobile app allowed users to caption moments from the TV show, share them on social media, and follow specific hashtags. After the app's launch, the number of downloads increased, and SnappyTV has seen revenue growth.

Tacit Innovations: Enhancing a Mobile Payments App with Apple Pay
In response to consumers' growing interest in the Apple Pay mobile wallet, Tacit Innovations launched the capability in one of its mobile apps, which delivers the power of the maegan platform to consumers.

Event Espresso: Give Your Mobile Apps a New Life!
Understanding their potential users' needs, our new client, Event Espresso, a US-based event registration and management company, turned to Softjourn with the idea of rewriting their iOS and Android ticketing apps from scratch.
Case Study: A Cross-Platform App Proved to be the Right Solution
Our client had the idea to build a payment-integrated access control app that would be able to accept in-person payments for tickets and related merchandise. We recommended that they develop a cross-platform app in React Native since it was a perfect fit for their product.
Case Study: Getting an iOS Ticketing App Ready to Launch
Softjourn partnered with a client to improve their iOS application, which was struggling with bugs and errors preventing it from being published on the App Store. Through regression testing and expert software development services, Softjourn helped the client identify and address all bugs and launch a polished, high-quality app on the App Store.

A Leader in Innovation After a Decade of Partnership
See how we helped PEX expand their mobile presence through outsourcing mobile app development. We developed a cross-platform app that allowed users to manage funds on employee cards, review transactions, and more.

Enhancing Mobile User Experience: Cinewav's Journey with CDN Optimization
Softjourn enhanced Cinewav's mobile performance and content delivery speed through CDN optimization. This ensured the efficient delivery of Cinewav's content, including videos and audio sets, to end-users, regardless of location.
Technologies:
Node.js
Kubernetes
Amazon RDS Aurora
CloudFront
We bring top-notch mobile expertise to the table. Want to know more?
What Services We Offer
FAQ: Outsourcing Mobile App Development