Project Background
Softjourn understands firsthand the evolution of control access applications. In fact, the first apps we ever developed were native iPhone apps for Linea Pro. We were quick to notice the shift to cross-platform mobile apps and created and rewrote apps for different clients as need arose.
Recently, we have been closely watching the latest developments in access control development - blockchain technology. Since its appearance, we've been impressed with some of the major benefits of blockchain-based access control apps, such as increased security and traceability of shared data. Of course, safety is also achievable by using other technologies, but blockchain's transparency - due to its open-source ledger - makes it unique.
Tixnet, a subsidiary of Ticombo GmbH (Germany) with a focus on event ticketing, called on Softjourn to discuss their latest project with our domain experts to gain a better understanding of what technologies would best support their project goals. They understood that to compete with other businesses that are offering blockchain-based access control applications, they needed to step up their game.
We liked the way our client, Atle Barlaup, approached the new project and its development. Barlaup put 3 teams together that were in charge of: the ticketing system; blockchain-based components; and access control. Each team was responsible for their own part of the project and for making sure every member was aligned with the way the other pieces of the puzzle were being built.
Tixnet was interested in developing an access control app with our help and understood that such a challenging project needs to be carefully planned. Tixnet already had a brief outline of what they needed, but they required our assistance in creating a document that would be the foundation for future access control application development.
The scope of our work with Tixnet included gathering a detailed analysis of our client's needs in order to create a detailed Product Discovery Document (PDD). This documentation provides a huge step forward for clients to make their potential app goals a reality.
Understanding Client's Needs
Tixnet primarily focuses on live events. The goal of their project is to offer a bulletproof access control application of their own and give their clients two options: to use a standard digital ticketing system or a blockchain-based solution.
They recognized that replacing the access control system they were using would require much forethought and turned to Softjourn's industry experts to analyze their requirements and create designs for a blockchain-based ticketing system. We have known Tixnet and its founder for quite some time, and so we were honored to partner with Tixnet and happily took on the challenge of their project.
Since Tixnet wanted to work with a team of experienced ticketing experts, we assembled a top team led by our solutions architect who has 15 years of experience in ticketing.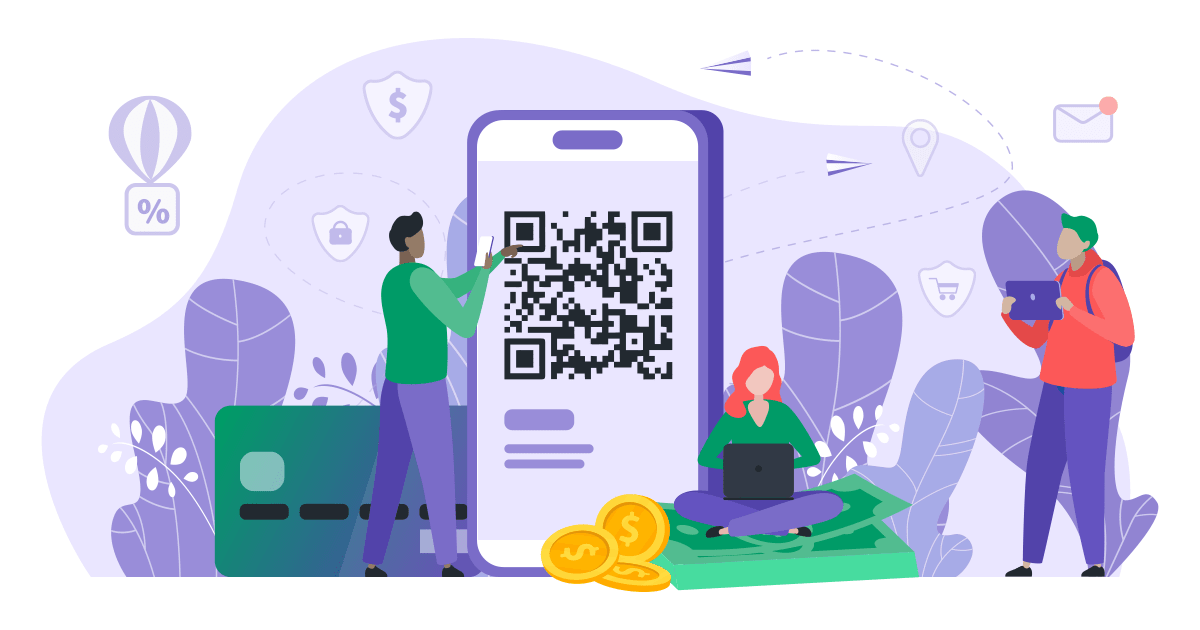 Discovery Phase - First Step in the Development Process
To fully understand what the client already had and eventually would need, we kicked off the project with meetings where we discussed the project brief and developed a list of requirements. The CEO of Tixnet, Atle Barlaup said, "We needed to go through a discovery phase on one of the first calls as we had not yet defined everything we needed for this project. "
The project had several teams working on different parts of the system. One team was responsible for the blockchain solution, another for the development of the ticketing system, and Softjourn's team focused on defining how access control would work with the new technical design of the platform.
The client also provided Softjourn with project specifics and an all-encompassing style guide to ensure the consistency of design across interfaces.
During the discovery phase of the project, our client was able to:
Develop a better understanding of the project and its specifications
Receive all necessary documentation for further app development
Make well-informed decisions regarding technologies to be used on the project
Work with domain-dedicated experts with a deep understanding of the ticketing industry
Avoid making costly changes during later stages of the project thanks to proper initial planning
We also discussed the potential role of Blockchain in Tixnet's app as the scope of the project was tightly connected to the complexity of blockchain integration.
Workflow
Productive working sessions were key for our teams to receive key information about project goals and gain valuable insights. We have found that having open communication and transparency when meeting with clients and stakeholders is essential for the success of projects. This candor and receptiveness especially helps to facilitate the project discovery phase, which is when we define important aspects of the app with our client, such as if they would like to have:
Blockchain integration
Data that API would provide
Offline-mode specifications
Ticket validation flow details
Manual check-in
NFC support
Support for scanning attachments/devices
Additional validation flow
"Working sessions with the Softjourn team were very productive, since we didn't initially have a clear idea of what we needed. When their solutions architect came to us with suggestions and recommendations, it was much easier to make smart decisions and proceed in the right direction with the project," said Atle Barlaup, CEO of Tixnet.
Our solutions architect provided Tixnet with several different approaches to choose from, especially concerning the use of Blockchain and digital ticketing to increase the safety of their application.
The first topic that had to be discussed in the initial stages of the project was blockchain integration. There were several options to choose from regarding integration: one choice was to be encapsulated by API, and another option would be direct requests sent to the Blockchain network by a customer application or access control application.
Our team explained the benefits of each approach so the client could make a well-informed decision. Protecting the system from scalpers was one of our client's biggest concerns, so we prioritized system security in all our suggestions.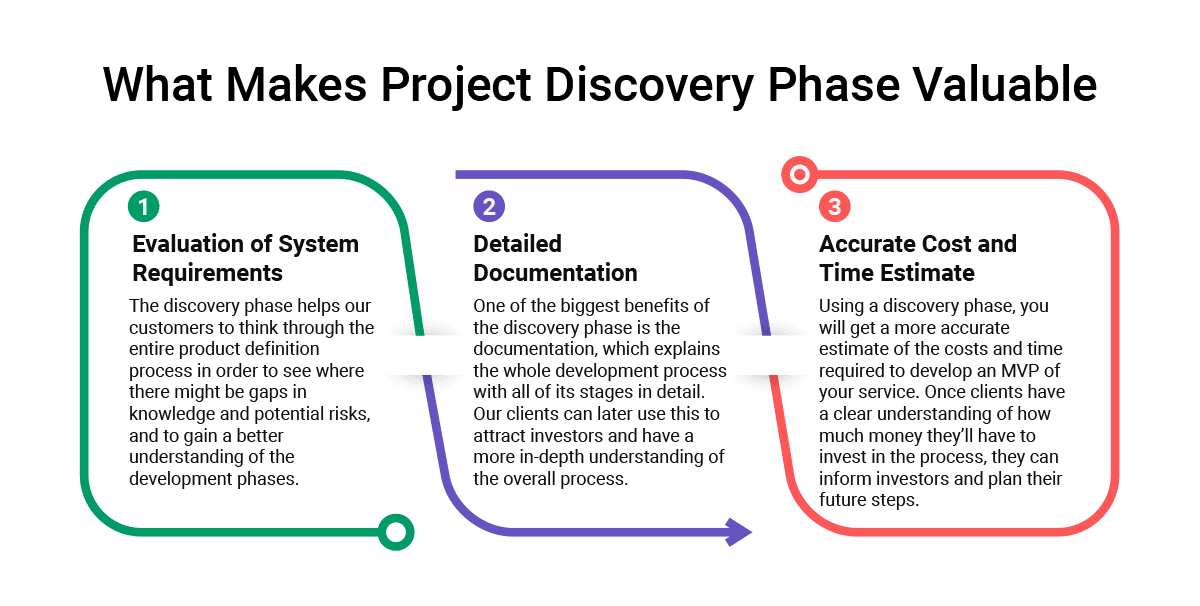 Clients Gain Understanding and Project Personalization During the Discovery Phase
App architecture. With a clear vision of application architecture, our client was able to see how their access control app would work and were able to map their users' journeys through different navigation modes.
Flows and features. Creating comprehensive flows and a list of the most important app features saved our client valuable time in the later stages of their project. The Discovery phase proved valuable since our client made many decisions at this stage about multiple events features.
Basics for access control. Deciding on the basics needed from the access control app was the first step in understanding how the app would work. When our client had doubts about the tech stack, our experts laid out different approaches to find the one that would best satisfy our client's needs.
Digital wallet. A well-functioning digital wallet is a requirement of many apps, and needs a detailed analysis, especially since our client wanted to offer the option for patrons to sell tickets as NFTs after events.
Blockchain. Before engaging in any development, technologies must be chosen for the access control application, as they are integral for its future development. The data-driven approach is key to better understand how to use blockchain for this project and to ensure that the client is given information about the best technology to use, tailored to their project goals.
Detailed description, time, and cost estimates. After several sessions, once project goals and metrics have been defined and agreed upon by the client, Softjourn's team creates a detailed time and cost estimate.
Outcomes of the Process
After Softjourn created a detailed Product Discovery Document (PDD), our client was a big step closer to creating a solution that will cater to all their needs. This type of documentation describes user and data flows for the access control application and includes UI design and helps clients to better understand and explain the access control app to any development partner going forward.
The Product Discovery Document (PDD) included:
Mobile app mockups
A project description
Data flow diagrams
Possible integrations definition (for Blockchain)
API endpoints definition
Once we defined all the requirements for the access control app, Softjourn's team discussed UI designs and the possibility of a separate engagement project with Tixnet.
Business Value
Tixnet came to us with a general understanding of the access control app they wanted to develop. After this project, with the help of Softjourn's ticketing experts, business analysts, and solutions architect, Tixnet has all the necessary documentation to start developing their new app as well as mobile app design mockups.
The true value of this project lies in creating a more flexible platform for Tixnet's clients and diversifying their product offerings. With the provided solution, their clients will be able to choose between using blockchain-based or non-blockchain access control applications.
Thanks to the success of the initial phase, Tixnet and Softjourn will continue to collaborate on the access control app development in phase 2 of the project.
About Tixnet
Tixnet's mission is to change how fans experience buying tickets for their favorite live events. They build and online ticket marketplace where organizers and fans can buy and sell tickets in a fair, easy, and secure way. The team at Tixnet works hard to build a secure ticket platform for fans all around the world.
To achieve the best fan experience, Tixnet focuses on customer-centric design, a high service level, and a network of international partners like Eversheds Sutherlands, Stripe, and Protect Group.
Tixnet's mother company Ticombo GmbH received the Seal of Excellence from the European Commission in the Open Disruptive Innovation Scheme in 2017 and continues to work towards providing transparency and security in ticket delivery both for the primary and secondary market.