Venue Mapping and Seat Selection Tool
March 15, 2019 by Softjourn
---
Have you considered adding reserved seating functionality to your current general admission ticket sales application? It can be an excellent way to gain additional business and also meet the needs of existing clients who must sell reserved seats as well as general admission tickets.
You can build your own venue mapping/seat selection tool or integrate your current application with a third-party system. Both approaches have their pros and cons.
After looking at the solutions on the market, Softjourn developed a Venue Mapping Tool (VMT) that combines unique features that we thought were important to include when providing a venue map and enabling a patron to choose a seat.
Solution Modes
Building a Venue Map
Our example is a real-life venue, the Baltimore Hippodrome. We will reproduce its seating chart to show how the tool works. Key functionality includes rotation angle input, an editable slider, flip section, row skew, undo/redo and custom image import. The following steps illustrate the process involved in creating a seating chart:
Step 1
Build a seating chart with the necessary number of rows and seats.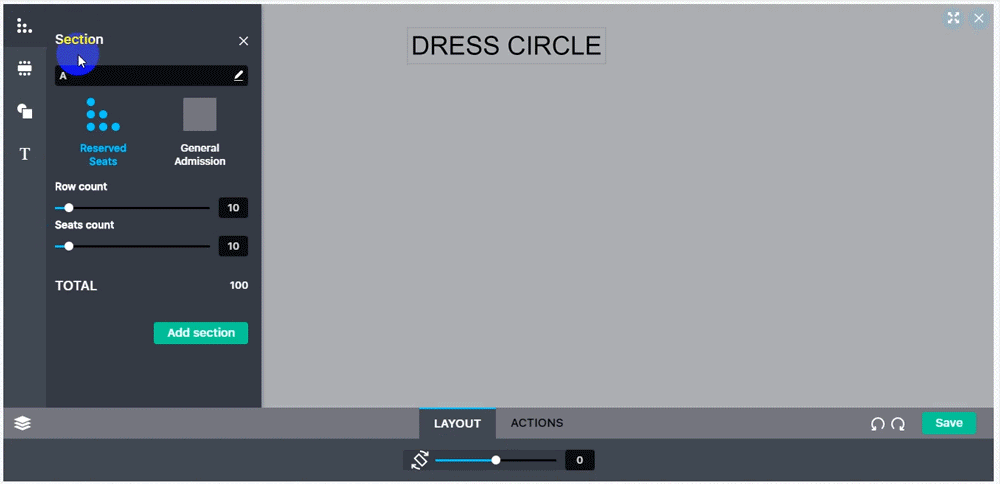 Step 2
Adjust seat and row labels. Adjustments include different modes, directions and the option to manually enter a starting number: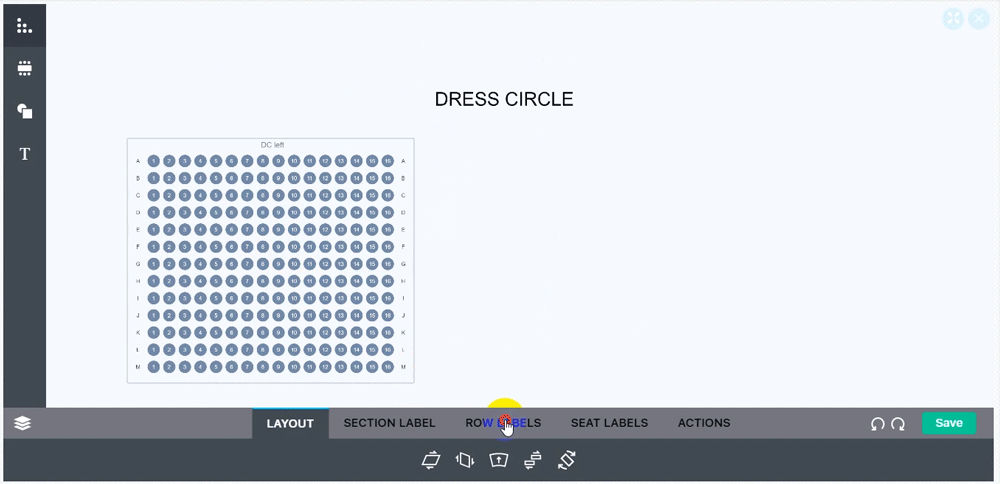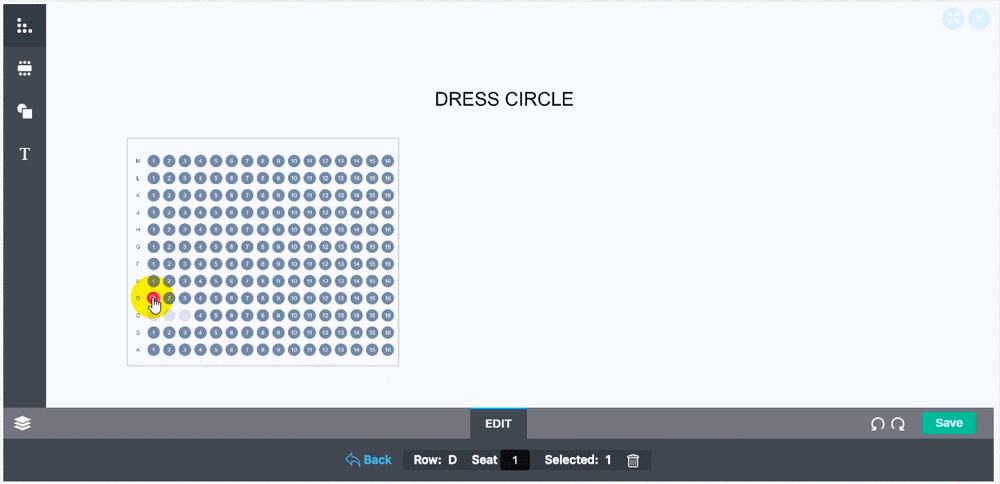 Step 3
Change the layout to meet your needs, changing section angles or curving, reordering row/seat labels, duplicating seats and combining or splitting sections.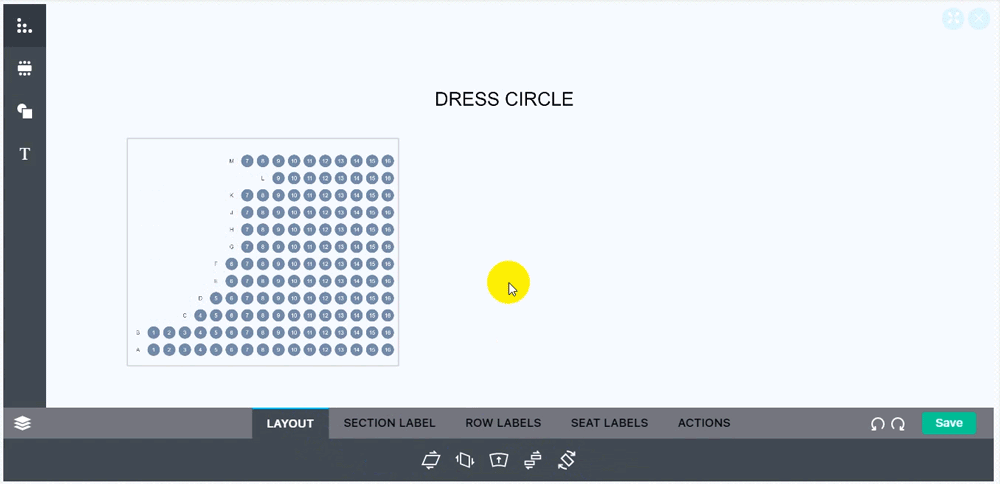 If your event also has a general admission section, you can add it to the venue map.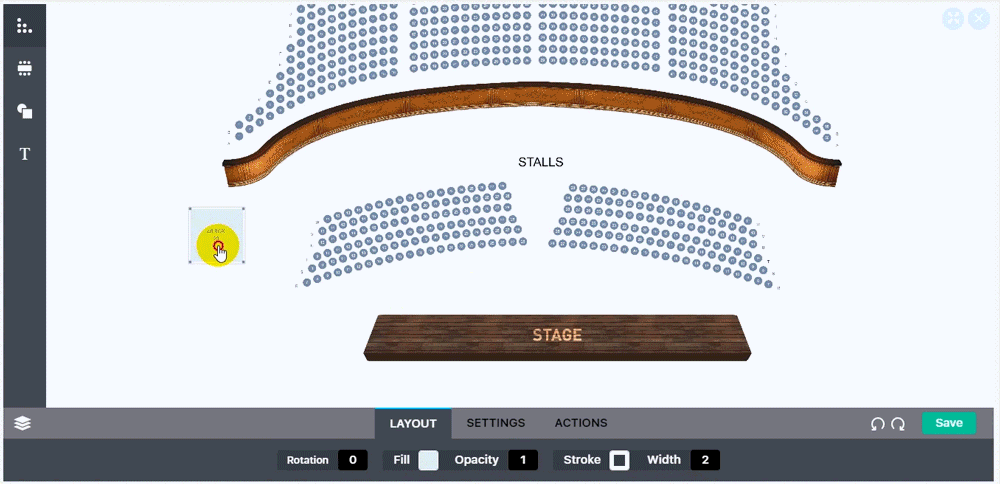 Create Ticket Types
During inventory management, you create ticket types. Our solution can work with existing ticket types that can be imported via API call: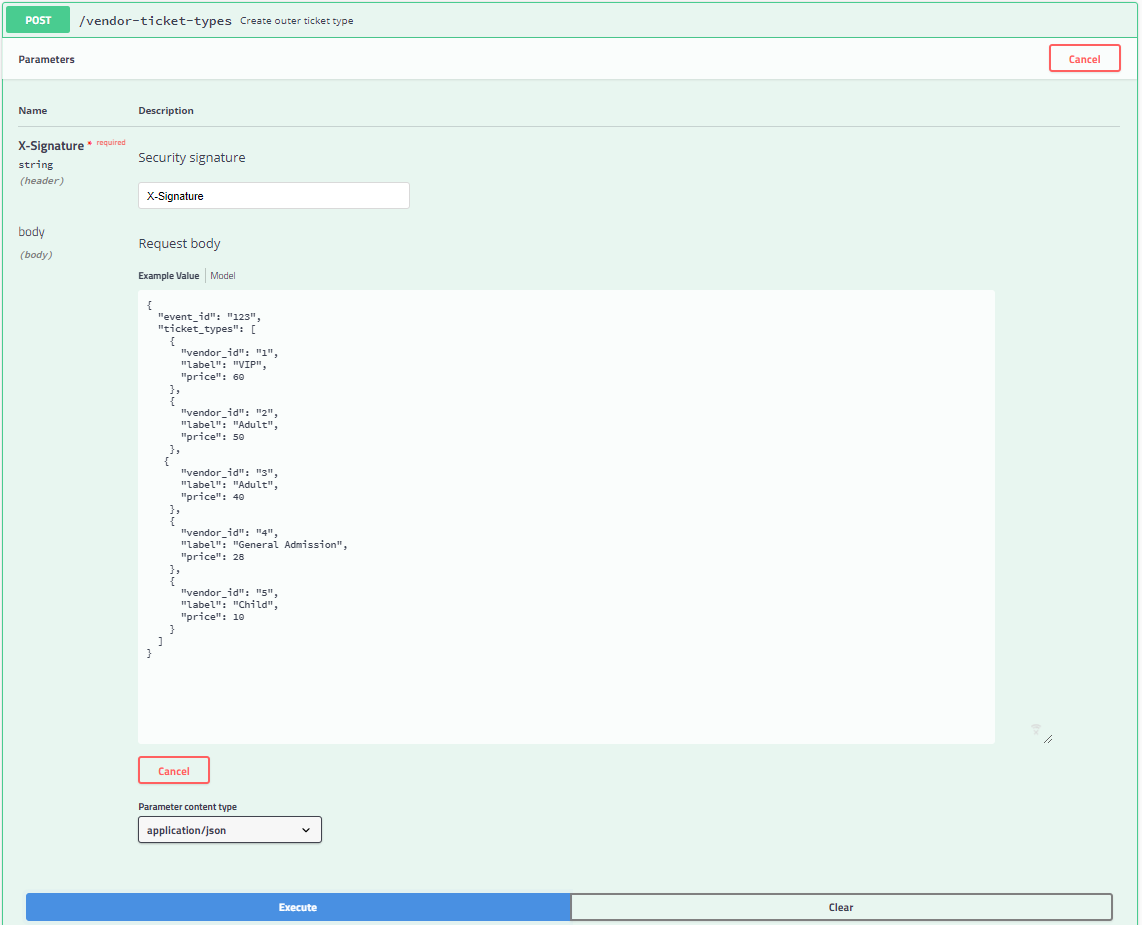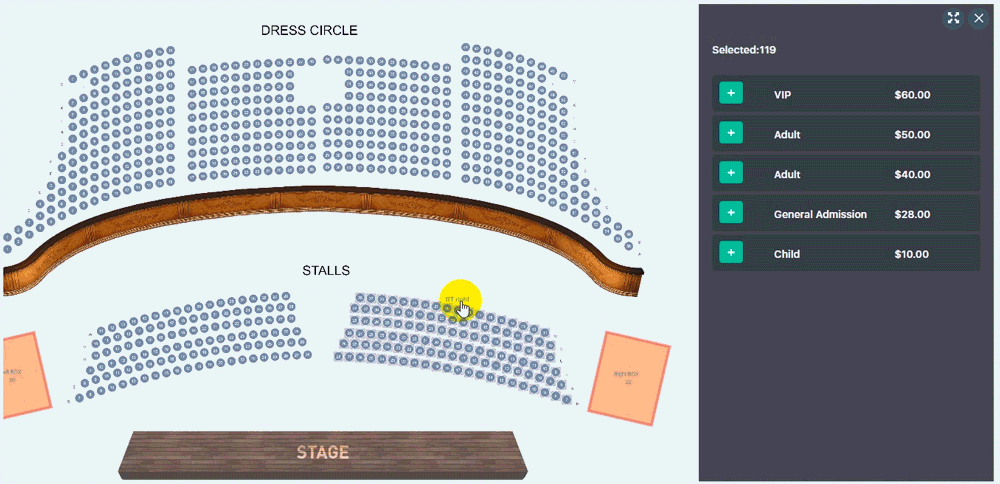 We`ve also created a unique color choice tool, which allows you to choose standard colors or create custom colors for different seats types or prices. Each seat in the same section can be assigned to a different ticket type—flexibility that is not always possible with other tools on the market.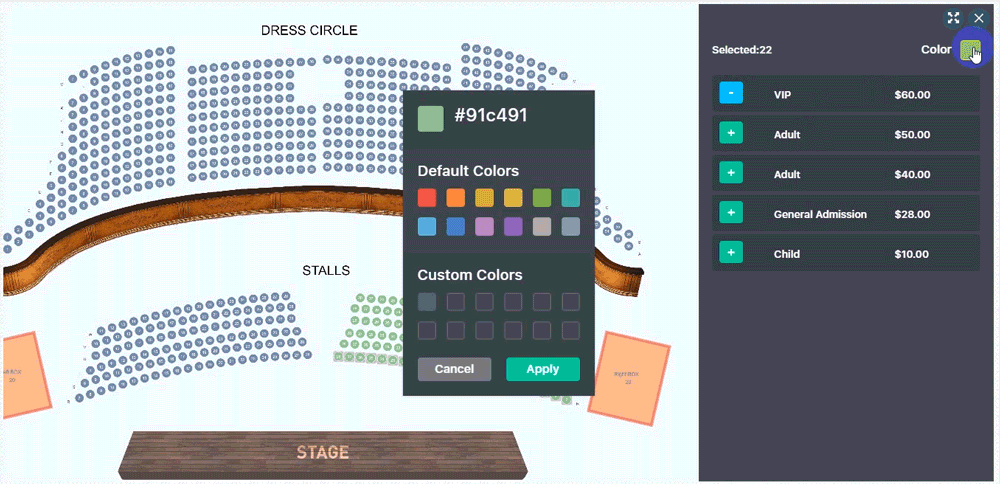 Choosing a Seat
Patrons can choose seats in a single mouse click. After they make their choices, tickets appear in their carts and they proceed to checkout. Our solution includes a timer. Once a patron has chosen a seat, it must be paid for within a specific time limit or the seat is returned to inventory. We've included a real-time map refresh to avoid confusion, which is particularly important for high-demand events.
How to Start Using This Venue Mapping Tool
Softjourn designed VMT to integrate easily with other ticketing systems as an add-on service. To get up and running, you need a VPS instance. Then follow these steps:
Pull the VMT container from our docker repository.
Start the container.
Add a JS snippet to launch VMT in the Venue Designer, Inventory Management and Picker modes.
Place a code snippet to import/update ticket types for an event.
Softjourn, Inc. is a technology services provider. The world's leading experts that take pride in developing creative solutions for Fintech, Cards & Payments and Media & Entertainment applications. Contact us to give life to your ideas!