Our deep experience with Live Video, Video on Demand (VOD), Social Media Platforms and Live Events spans more than a decade. Today we're a premier provider renowned for our expertise in delivering an array of innovative solutions. Which is why we've been a trusted partner to host many major U.S. television series, live events and VOD programs including The Daily Show, MTV, Nickelodeon, Big Brother, Jersey Shore, EPiX and more.
People have infinite ideas and Softjourn gives them life!
---
Live Video, also known as Streaming Services, is an increasingly popular, highly impactful way to broadcast your event. It's ideal for a wide variety of uses including product launches, service promotions, live announcements, webinars, tutorials, and wildlife programs. It's also a great way to maximize direct communications with customers and community partners.
Research shows 80% of online users already watch video and favor quality live feeds to blog or social media posts, which makes our live-streaming expertise invaluable.
Video on Demand (VOD) enables offline viewing of live streaming content, allowing your customers to watch on their time. It's often used to preserve live event content, tutorials, and entertainment. Since viewers can pause VOD content, it's ideal if your live stream has numbers, graphs, and statistics.
Because content can be accessed months or years later, VOD is a thriving category for programmers and cable providers. With ad-skipping often restricted, we also help ensure programmers continue to add value and build loyalty.
Videos are not only one of the most popular forms of social media content, but also the preferred content method by users. Short clips can deliver quick bits of information while longer videos can deliver extended messages. Since 2016, viewers of branded content have increased 99% on YouTube, 258% on Facebook, and videos are 6x more likely to be retweeted.
Well-done videos can dramatically boost brand awareness by increasing shares. Video is the future and you can trust us to host the right social media platforms for your video messaging.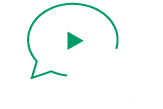 Second Screen
---
In a world alive with cable cutters and streaming media, critics have predicted the demise of TV for years. But new digital tools are making the experience of consuming favorite shows better than ever with Second Screen apps. While watching or engaging content on one device, usually a TV, a viewer can display additional content on other devices such as a smartphone, tablet, or computer.
More screens mean more opportunities, from a specific app for one show to mobile tools for sharing opinions and capturing key moments—and we'll be there to make it happen.