Estimated reading time: 6 minutes, 56 seconds.
DevOps is no longer just a buzzword; the philosophy has evolved to become a true differentiator, and will likely become an expectation in the years to come.
With this philosophy so widely accepted, organizations are now pivoting to optimizing efficiency in their DevOps teams and processes. It is predicted that, in 2020, the business value of DevOps will overtake speed as a favored metric.1
Because of this, companies will be looking to further automate their operations and adopt the cloud. However, there is a shortage of talent in the U.S., especially that of engineering and IT.
Also, DevOps is more about people and culture than tools and tech. Finding employees who are just the right balance of technical expertise and excellent soft skills is increasingly difficult.
With all of this in mind, many companies are looking to outsource DevOps. Softjourn has over a decade of experience of offering DevOps support to its clients, with 10 completed projects in the books.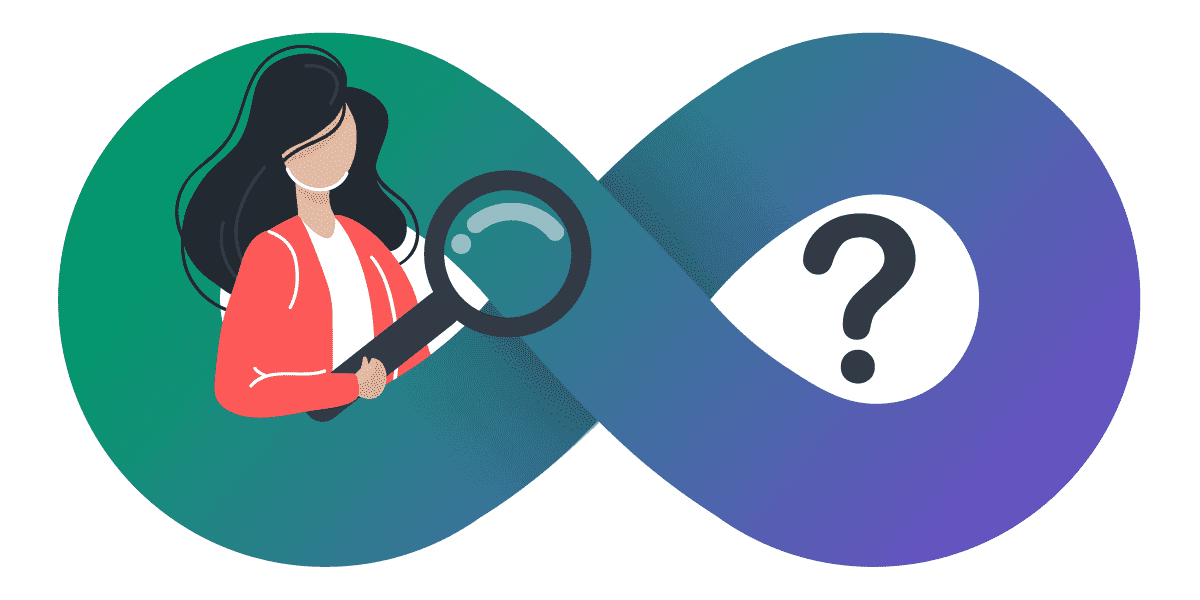 DevOps may seem mysterious, but its main tenets include communication, collaboration, and automation.
What is DevOps?
The hard part about incorporating DevOps is that it's not one tool, process, or even job title. DevOps is a philosophy that requires a shift in thinking, and in culture. While DevOps as a concept has been around since 2009, there isn't a single, formal definition. Everyone has their own way of understanding and using DevOps.
Perhaps the most succinct definition yet is from Len Bass, Ingo Weber, and Liming Zhu, three computer science researchers from the CSIRO and Software Engineering Institute:
A set of practices intended to reduce the time between committing a change to a system and the change being placed into normal production, while ensuring high quality.
There are five main principles to DevOps:
Customer focused: Companies use DevOps to continually expand their products and services in a way that adds value to their business and meets their customers' needs.
End-to-end responsibility: A DevOps team is responsible for supplying clients with high-quality products and full support until the product's end date.
Continuous optimization: Continuous integration and continuous delivery, or CI/CD, minimizes development time and cost.
Automation is key: Without automation, there is no DevOps. Automation improves the efficiency of software development.

Teamwork:

DevOps teams need to collaborate and communicate at a more nuanced level; after all, the whole notion of DevOps was to break IT development and IT operations teams out of their silos and get them working more closely together!
Still, there's no set formula for "doing" DevOps; so how do you get started?
One way is by collaborating with a company that offers DevOps support. These providers are already well-acquainted with DevOps as a philosophy and as a practice, and can provide mentorship and assistance for your in-house teams to get the ball rolling on a culture change.
Built for Communication
As with any outsourcing service, a DevOps provider can adjust to your needs and specifications. Companies that focus on DevOps understand the challenges to overcome in implementing DevOps.
"Getting up to speed can be seen as one of the bigger challenges," Bogdan Mykhalovych, Softjourn Technical Director and Engineering Manager, said. "But as a third-party services provider, we have experience with many different types of projects. This helps us jump into a new project, by matching it with previous experience."
"In addition to that, communication is very important. Good communication is part of Softjourn's culture; our processes are built to encourage it. We use a number of tools to track everything, such as Asana, Redmine, Google Chat, Slack, etc. The idea is to provide channels for people to talk, to encourage communication."
DevOps providers can also supply the right engineer for the right project. Engineers that are exposed to many different kinds of projects are familiar with understanding the nuances of different issues, and how to best tackle them.
"We have mentorship for new hires, and Softjourn focuses on providing interesting projects for our employees to keep them inspired," said Bogdan. "We pride ourselves on finding the right skills and experience to match each project."
DevOps is built from a cycle of continuous feedback and continuous integration.
Nuanced Understanding
Another issue outsourced DevOps can solve is finding talent needed for specific parts of a project. Say you only need to assure a 24-hour response to any issues that arise from a production application, instead of a full team helping with every aspect of development. Understanding how that one area fits into the overall CI/CD process is important to keep all wheels turning productively.
Having a deep understanding of automation and where processes can be optimized helps the DevOps team as a whole be more productive.
"In my opinion, the hardest part is forcing yourself to automate as much as possible," said Victor Kakhnych, Softjourn DevOps Engineer. "Manual actions introduce mistakes. With automation, services can be scaled faster."
"In addition, services can't be restored quickly if steps are not automated. Customers can be frustrated when they see issues that were believed to have been previously fixed reappear, and this of course impacts the business' bottom line and reputation."
A DevOps provider can offer around the clock and geographical coverage to ensure a service is up and running 24 hours a day, seven days a week. This alleviates an organization from needing to staff at odd hours, which is problematic not just because work-life balance is in high demand from many workers today, but also to ensure that workers are properly rested and in the best mental state to tackle issues as they arise.
"The ability to think, analyze, and search are the most important when it comes to implementing a DevOps mentality," said Victor. "These skills can't always be taught, but instead require the right kind of mind."
As a company with U.S. employees and R&D centers in the Ukraine and Poland, Softjourn understands how to connect and manage a diverse team. Proactivity, communication, and purposeful collaboration are all required to get a remote team working in harmony.
Cloud Deployment and DevOps
DevOps as a Service (DaaS) is a delivery model that stores all tools in a cloud platform to ensure developers are using a common toolset and that all actions are tracked.
With DaaS, all of a project's tools can automate deployment cycles across the software delivery infrastructure. Engineers can supervise the whole process from beginning to finish, and can access the systems and tools needed for the project easily. This makes the overall product development convenient and fast.
Benefits of DaaS include:
Data-driven documentation and quality control: Teams respond quickly to the right issues at the right times.

Keep in-house processes:

Offload varied units of a project for more convenient collaboration and faster turnaround.

Easier collaboration:

Since tools are accessible to all in the cloud platform, teamwork is encouraged and streamlined because everyone's playing on the same field.

Experienced talent in moments:

Engineers familiar with DevOps processes can provide their expertise immediately, and even offer mentorship for an in-house IT department to learn new tools and systems.

Simplified information flow:

With the cloud, team members can focus on their role without having to worry about the entire toolchain. Everyone knows their jobs, and can perform them.

Faster testing and deployment:

With cloud services, release frequency increases and new features and functionality get in front of your customers faster.
DaaS can make deployment faster and provide an organization with better flexibility for developing new business process applications.
Why You Should Choose Softjourn for DevOps
Softjourn, a global technology services provider, has been providing DevOps as a service to many of our clients for over a decade.
As an international company, we are very familiar with virtual software development. We have developed services and applications from the ground up, as well as augmented in-house staff when specialized knowledge or additional resources are needed.
We know that, while effective communication isn't rocket science, it does demand discipline and proactivity. We encourage this by outlining a communications plan at the beginning of every project, and are always available for meetings on an as-needed basis.
The Softjourn culture revolves around sharing knowledge and mentoring, which is exemplified in our mentorship program and guild meetings.
Softjourn is a global technology services provider that develops custom solutions for our clients' toughest challenges. We are headquartered in Silicon Valley, California, and have R&D Centers in Ukraine and Poland.
Our 200+ employees skillfully evaluate, identify, and plan innovative, creative solutions. We become a trusted partner by proactively collaborating on all design, build out, and deployment.
Contact us to give life to your ideas!

1Betz, C. (2019, Nov). Predictions 2020: Three Big Changes in Store for DevOps. Forrester.