There's a large list of pain points that bank application users face every day. Whether it's a lengthy approval process, loads of emails for something already submitted, or low responsiveness.
In the past few years, banks had to reinvent their onboarding processes, and many didn't have enough time to create a comprehensive end-to-end digital onboarding process. As time to revenue becomes an important metric for banks, they need new clients to get into the system in the most efficient manner.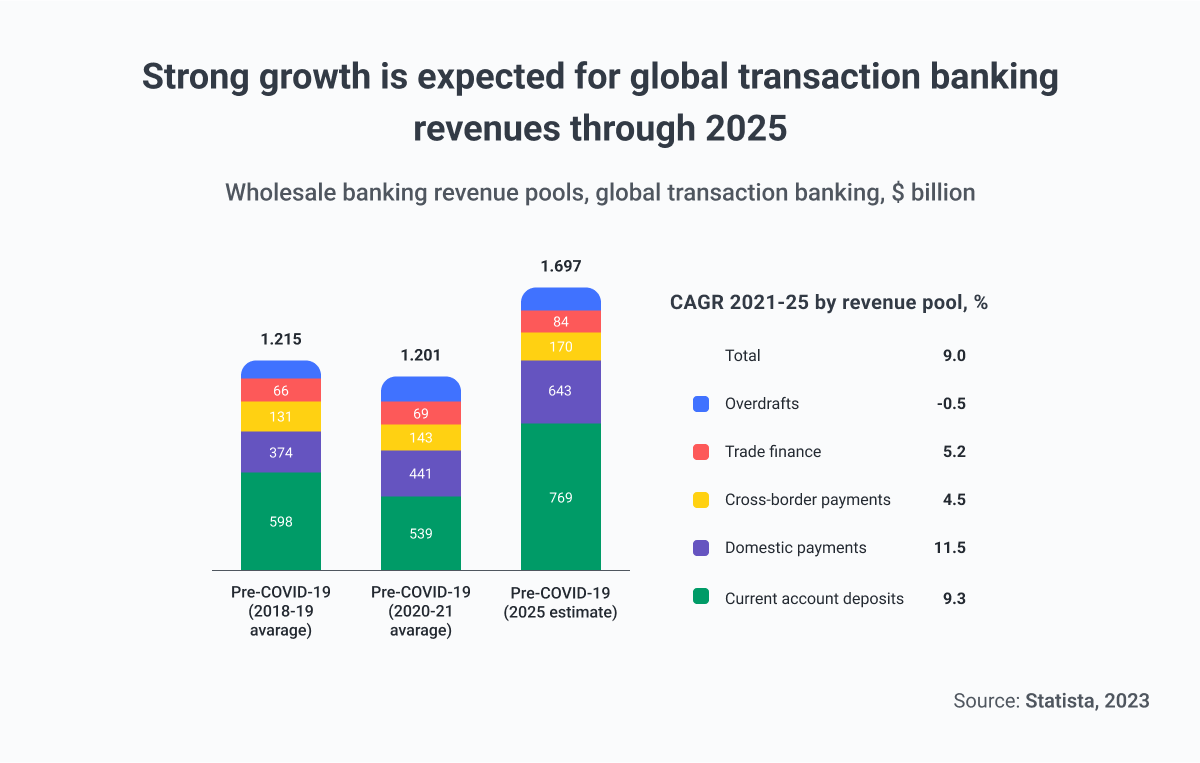 McKinseys Panorama report shows that global banking revenues are expected to rise by 9% a year through 2025. At the heart of this growth will be services like domestic payments.
Digital user experiences are changing consumer's expectations. Research shows that consumers abandon up to 90% of new account applications prior to completion, doing so due to frustrations with paper applications or the volume of information required.
Banks and financial institutions that want more growth opportunities will be forced to optimize their onboarding user experiences to improve the client satisfaction score.
Both corporate and regular clients encountered onboarding processes that were overly complex, too slow, and not user-friendly. For many of them, the experience became too exhausting.
That's why new and better onboarding experiences can bring more value, and banks that already started implementing this are already ahead of the curve.
Why is Digital Onboarding So Important for Banks?
During every onboarding experience, banks have the opportunity to build a good foundation for a long-lasting relationship with their customers. During the process of integration into the bank's system, customers can find out more about new products and services, especially when they are using the mobile or web app.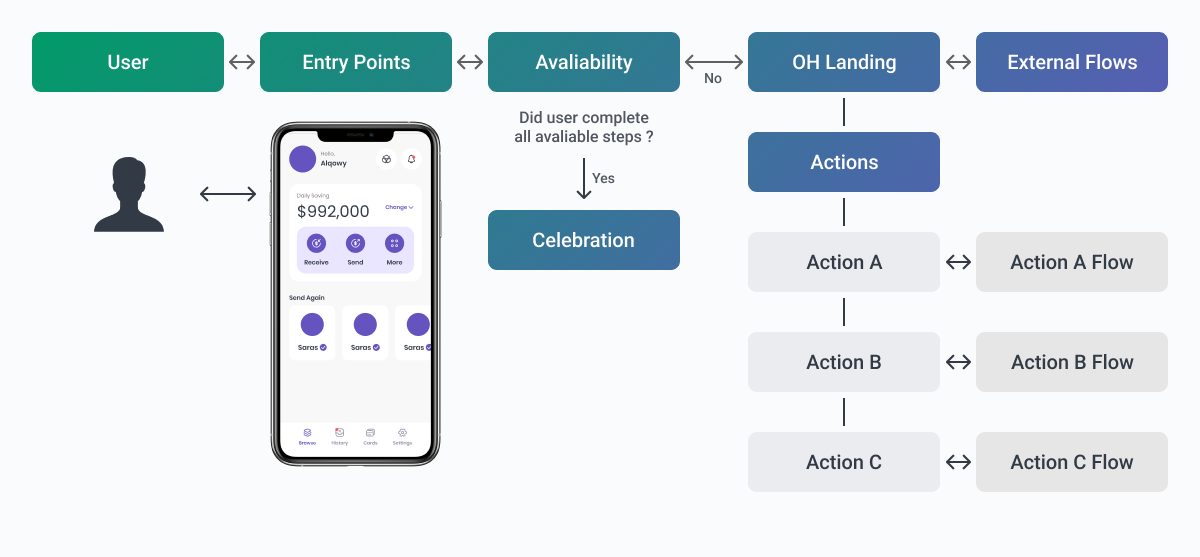 During digital onboarding banks have many things to check to make sure that the new client doesn'tt pose a risk to their system.
That's why banks and financial institutions focused on new technologies to help them create faster and more efficient processes. As with other industries, after the pandemic, banks shifted their focus to faster adoption of new technologies like biometrics and blockchain.
The addition of these technologies could potentially further improve what digital onboarding already offers in the way of security, compliance, and customer service.
How Can Banks Improve Digital Customer Onboarding?
According to Thales's Best Practices for Digital Customer Onboarding for Financial Institutions in 2022 report, banks, and financial institutions should focus their attention on these eight areas to improve their digital onboarding process:
A user-centric approach.
Strong identity verification technologies
Best-of-class biometrics
Regulatory compliance
Enhanced onboarding with risk assessment
Multi-layer identity verification service approach
Custome
Focus on the Users
Financial institutions (FIs) are under pressure to offer digital onboarding experiences due to rising customer expectations for convenient online account opening processes. However, many FIs struggle to provide entirely online onboarding, often requiring in-branch document signing or offering overly complex digital processes, leading to high abandonment rates.
A user-centric approach is crucial if banks want to attract more users. The competition is fierce, especially with neobanks on the rise, and attracting and retaining customers necessitates a streamlined onboarding process. Balancing robust digital identity verification with a seamless user experience is paramount.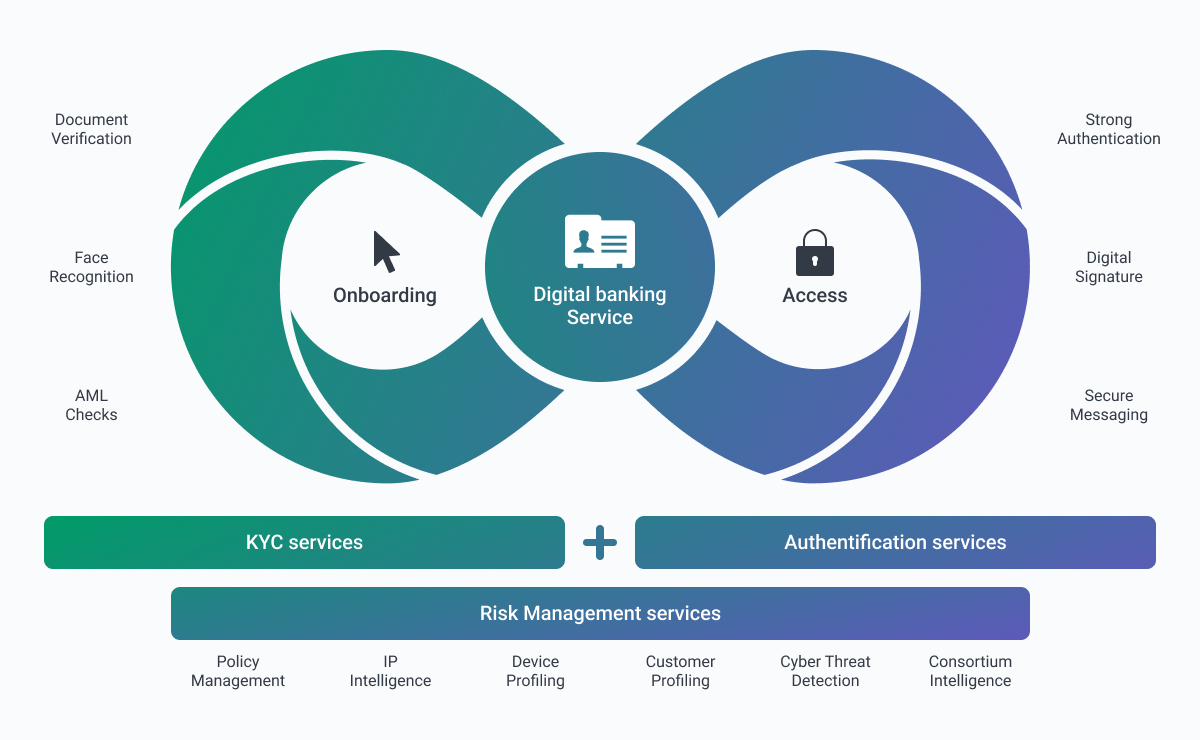 To achieve successful digital onboarding, FIs must focus on developing specific areas of their business:
Identity Verification Technologies: Implementing reliable and automated systems to authenticate identity documents (passports, IDs, etc.) is crucial.
Biometric Verification: Incorporating robust biometric verification adds an extra layer of security and enhances the overall authentication process. Another way to add additional security includes video or voice authentication technology to verify a client's ID. This helps reduce manual verification, ensuring authenticity while adapting to evolving security features.
Additional Verification Services: Offering services for scoring, reputation, and risk management aids in better decision-making during onboarding. Know Your Customer (KYC) and Anti-Money Laundering (AML) regulations are also extremely important for banks.
Business Rules Setup: Establishing clear rules associated with onboarding (acceptance, rejection, AML sanctions, etc.) ensures consistency and compliance.
Improved User Experience: Prioritizing a frictionless digital experience for customers via user-friendly mobile and web apps that offer a great experience when accessing bank accounts and other services.
Advanced Security Compliance: Ensuring state-of-the-art security checks aligned with regulations is non-negotiable. The document verification process involves customers using their mobile devices to capture ID documents. These documents are then screened for security elements, providing a verification score to determine authenticity.
Automation: FIs should prioritize automation in document verification to reduce costs and time. This means leveraging partnerships with reliable entities in the document manufacturing sector to stay updated with the latest security features.
In essence, FIs need to strike a balance between stringent identity verification and a user-friendly experience to ensure seamless, secure, and convenient digital onboarding for customers, ultimately leading to higher satisfaction and retention rates.
Banks vs. Fintech
Big names in banking have started changing their approach to onboarding as they are moving away from outdated data infrastructures and legacy in-house technology.
On the other hand, fintechs have heavily emphasized fast and simple onboarding processes as a big part of their value proposition. Without the burden of regulation and legacy systems, they have the freedom to create new solutions using advanced technologies. By using APIs to build and connect different solutions, they have shown users what a user-centric approach actually means.
Fintechs managed to offer clients exactly what they were looking for in a banking product- flexibility, transparency, and easy documentation management. That's why big banks need to step up their game if they want to reach more users in the years to come.
We want to show how some of the biggest neobanks one the market have upgraded their digital onboarding experience to attract more clients and share some of the interesting examples of great user-friendly onboarding processes.
1. Chime
Chime, a neobank in the United States, has gained popularity for its seamless and entirely digital onboarding process. They offer mobile-based banking services with a focus on simplicity and user-friendliness.
Chime allows customers to open an account within minutes using their smartphones, eliminating the need for physical branches and paperwork. Their approach includes intuitive interfaces and instant verification methods, providing a frictionless experience for users.
Benefits Experienced:
Enhanced Customer Experience: Chime's seamless onboarding process offers customers a convenient and quick way to open accounts without the hassles of traditional banking. Increased
Customer Acquisition: The accessibility of their mobile-centric approach attracts tech-savvy users and expands their customer base beyond geographical limitations.
2. DBS Bank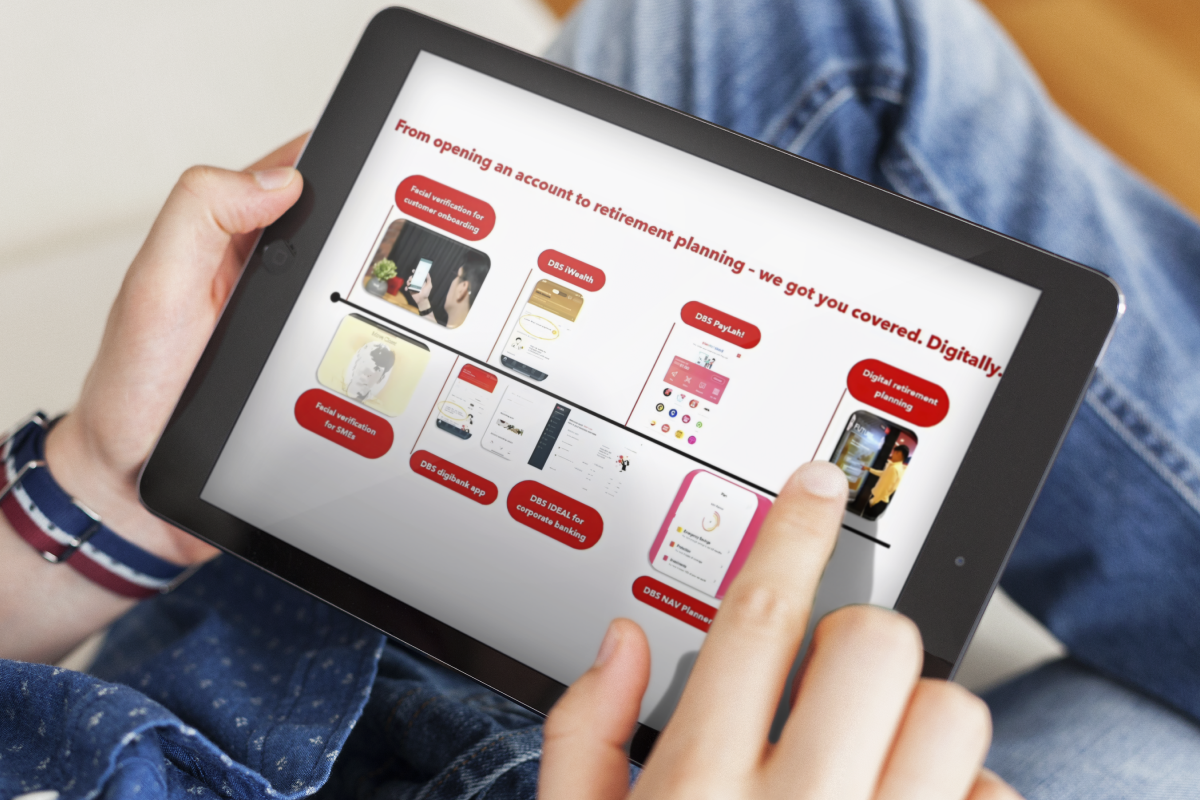 3. N26
N26, a digital bank based in Europe, has revolutionized traditional banking with its fully mobile and user-friendly onboarding process. Their platform allows customers to open accounts swiftly using their smartphones.
N26 integrates robust security measures, including biometric identification and advanced encryption, ensuring a secure yet straightforward onboarding experience. The bank's intuitive interface and focus on digital convenience have attracted a significant user base across various European countries.
Benefits Experienced:
Security and Customer Trust: N26's emphasis on robust security measures fosters customer trust and confidence in its digital banking platform.
Competitive Advantage: Their user-friendly approach and advanced security measures position them as a leading choice among digitally inclined consumers, providing a competitive edge in the market.
Onboarding technology investments span various time horizons, focusing on addressing pain points in the near term and more complex capabilities in the medium to long term.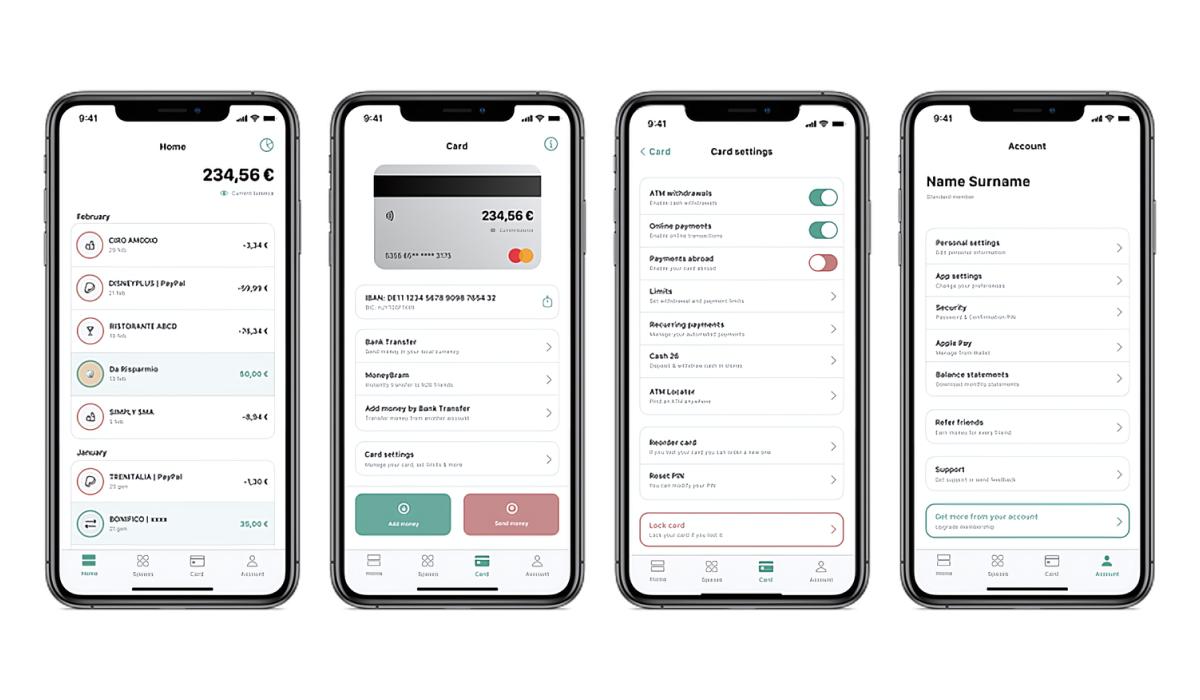 How Should Transformation of Digital Onboarding Work
Leading banks shift their onboarding approach by moving away from fragmented data architectures and in-house technology. Inspired by fintechs, which have excelled in providing smooth onboarding experiences, banks are adopting flexible tech architectures that leverage APIs for seamless integration.
The roadmap for onboarding transformation for any bank should include:
A Connected Client Experience. Self-service portals that offer a unified point of engagement with smart, personalized interfaces and essential features like status tracking, document upload, biometric authentication, electronic signatures, and AI-enabled chatbots. Any data collected should also integrate with backend systems, which can be difficult for legacy systems. APIs are one solution to this challenge and can offset the cost of either buying or creating new software.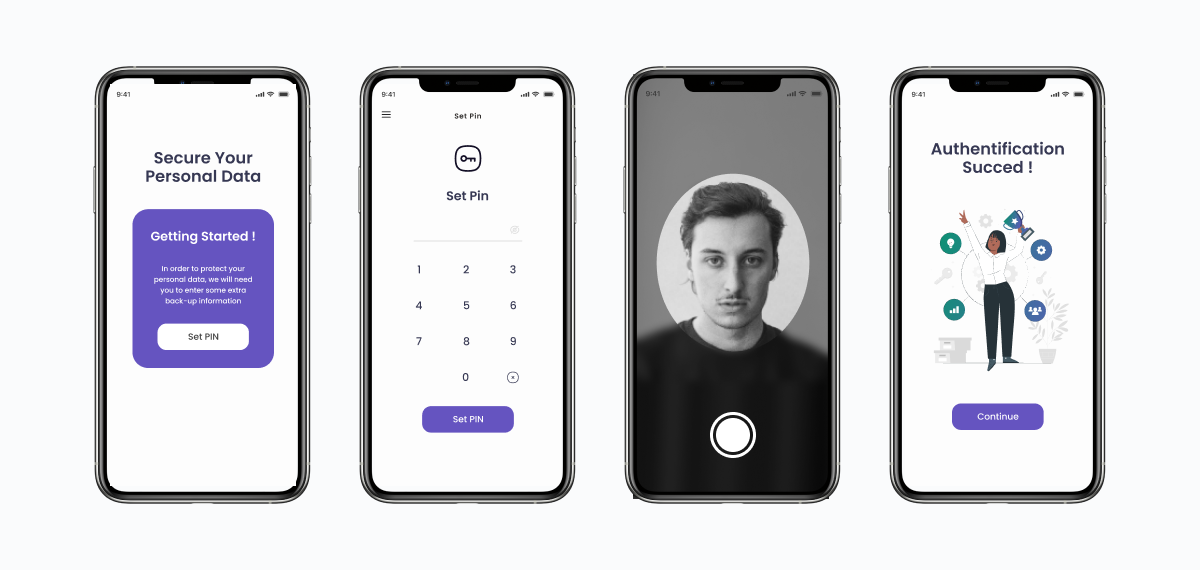 Commitment to Speed and Transparency. Clear communication of onboarding timelines to clients, ensuring alignment with revenue generation goals and addressing any delays promptly.
Tech-Enabled Processes. Investment in intelligent workflow solutions, leveraging real-time API-enabled data feeds to enhance transparency and efficiency in onboarding processes.
Data-Powered Onboarding. Utilization of centralized databases for automatic document uploads and real-time credit scoring, optimizing pricing, and offering tailored product recommendations based on client data.
Investment in New Skills. Training and upskilling employees to manage fast, tech-enabled, and efficient corporate client onboarding, paving the way for higher-knowledge career paths.
Challenges in Creating User-Friendly Digital Onboarding
Even with all the benefits digitization brings, it's not enough to simply go digital. Updating any process should involve a deep assessment to discover pain points and resolve them, ultimately creating a better experience for customers and a streamlined process for employees.
Some challenges financial institutions have faced when incorporating digital onboarding include:
Unclear Goals. Consider needs on both ends of the system. What will your customers want, what do your employees need, and how are each resolved? Information systems should be seamless, communication easily achieved, and data sharing frictionless to create a fluid progression for the customer throughout their journey.
Security and Regulation. Ensure your platform has high-end encryption and compliance with KYC and AML. Using two-factor authentication ensures authorized access.
Prioritization in Data Management. It's tricky to balance not asking for too much information but still gathering enough to remain compliant. Be transparent with customers; explain why you're asking and how the information will be used.
In-house Development. Creating a product from scratch with just in-house resources can be costly and time-consuming. To minimize the expense of creating an application and the personnel needed to do so, financial institutions often choose to outsource onboarding development to companies that specialize in fintech products and solutions.
Softjourn's POC for digital onboarding helps find the right fit for each client.
Final Word
In an ever-evolving financial landscape, the adoption of digital onboarding stands as a crucial pivot for traditional banks and financial institutions. The imperative to compete with agile neobanks and meet the rapidly changing demands of a digital-first world necessitates evolution.
Digitizing the onboarding process isn't just about modernization; it's about meeting the expectations of today's users and preparing for the demands of tomorrow. The journey toward streamlined digital onboarding isn't without its challenges in terms of security, regulatory compliance, user experience, and technological integration, which pose formidable hurdles.
However, these challenges are opportunities for growth and transformation. The drive toward a more user-centric, secure, and efficient digital onboarding experience for banks isn't just a trend, it's a fundamental shift that financial institutions need to embrace to remain relevant. It's not solely about adopting new technologies; it's about revamping structures, enhancing security protocols, and reshaping customer experiences.
In essence, the transition to digital onboarding for big banks will be a series of calculated steps toward innovation, digitization, and efficiency. It's an investment in not just technology but in the relationships and trust built with every new user in an era defined by rapid digitalization.