Working with software development partners is not just a way for companies to reduce costs, it can also be a powerful driver of innovation and growth. In fact, according to IBM, 27% of companies use software development services for cost-cutting purposes, while the majority of companies turn to outside developers to enhance innovation, optimize their business operations, and speed up development.
Both small and large businesses can benefit from the expertise and fresh perspective of a different development team. It may come as a surprise, but some of the world's most successful companies, such as Google, Apple, and Skype, have partnered or continue to partner with software development providers as part of their development. According to Statista, 92% of the top 2,000 public companies in the world utilize IT partnerships.
Overall, the software development industry is projected to massively grow in the coming years. Global spending on software development partnerships will reach $587 billion by 2027, increasing yearly by 8.2%.
With hundreds of thousands of IT service providers on the global market, people often think that it must be easy to simply pick one. The 'paradox of choice' suggests that an abundance of options actually requires more effort to choose.
Since you are trusting the future of your business and its development to an external company, this is not a decision to make lightly. To find a trustworthy partner with the right expertise, you will have to spend some time researching preparing, and engaging with potential companies.
In this guide, we will cover the 5 necessary steps to take to ensure you find the best company that fits your values and project requirements. Without further ado - let's dive in.
Define Your Project Goals and Objectives
When your team has a clear idea of your project's objectives and requirements, it is easier to communicate your needs to potential partners. As a software development company with over 20 years of experience, we've had companies come to us in many stages of their projects. While some businesses have a deep understanding of their problem and what kind of service they need from a software development provider, others have sought more guidance in understanding their project requirements. With the latter, one of the first things we advise companies to do before seeking a tech partnership is to define their goals and needs. For our clients with undefined projects, we can assist in creating the product definition documentation needed to make a smart business decision when it comes to choosing a tech partner.
The more you know about your project, the easier it will be to explain it to others. Unless you still don't know much about the project itself, try to outline a few main goals. It's a good idea to explain what the project's purpose is, how the product will be used, and what you expect from the team. Here's what you need to know before you start talking to potential software development providers:
Set the project's main goals
Determine the project scope
Define technical details
Decide on your tech stack
If you are tired and struggling to navigate this complex process on your own, let our experienced consultants help you and bring your business to the next level. With our domain expertise and support, you will understand where your business has bottlenecks and how to overcome them with new solutions.
It's also important to understand what reasons are behind seeking a software development partnership. Some of the most common reasons our clients look to hire a software development company are:
Team enhancement
Lower cost of software development
Help with the integration of new tech/language/digital tool
Needing specialized skill sets
Creation of new digital products by domain experts
To gain compliance with new regulations or guidelines
Requiring services such as design, UIX, maintenance, support, QA, AQA
In the end, with more answers regarding the project, it will be easier to find the right software development provider that aligns with your needs.
Prepare for Collaboration
Once you've developed a deep understanding of your project requirements, we recommend that you outline the expectations and goals you'd like the software development partner to deliver. This will help you better communicate your business and project needs, ensuring your tech partner understands your ideas and will deliver.
Outline your RFP document
We suggest creating a Request for Proposal (RFP) document where you'll add all the necessary information about the project and your expectations in terms of budget, the number of people involved, and the overall time frame of the project. This will serve as the basis for future conversations with software development providers.
Find the right collaboration model
There are different types of collaboration models for working with a software development partner. While there is no one-size-fits-all model, one of the most popular is the cooperation model. If you are not sure which model would work best for you, analyze your project and everyone involved to see whether your team needs expansion or if you need a complete external team that will work on the project under your supervision.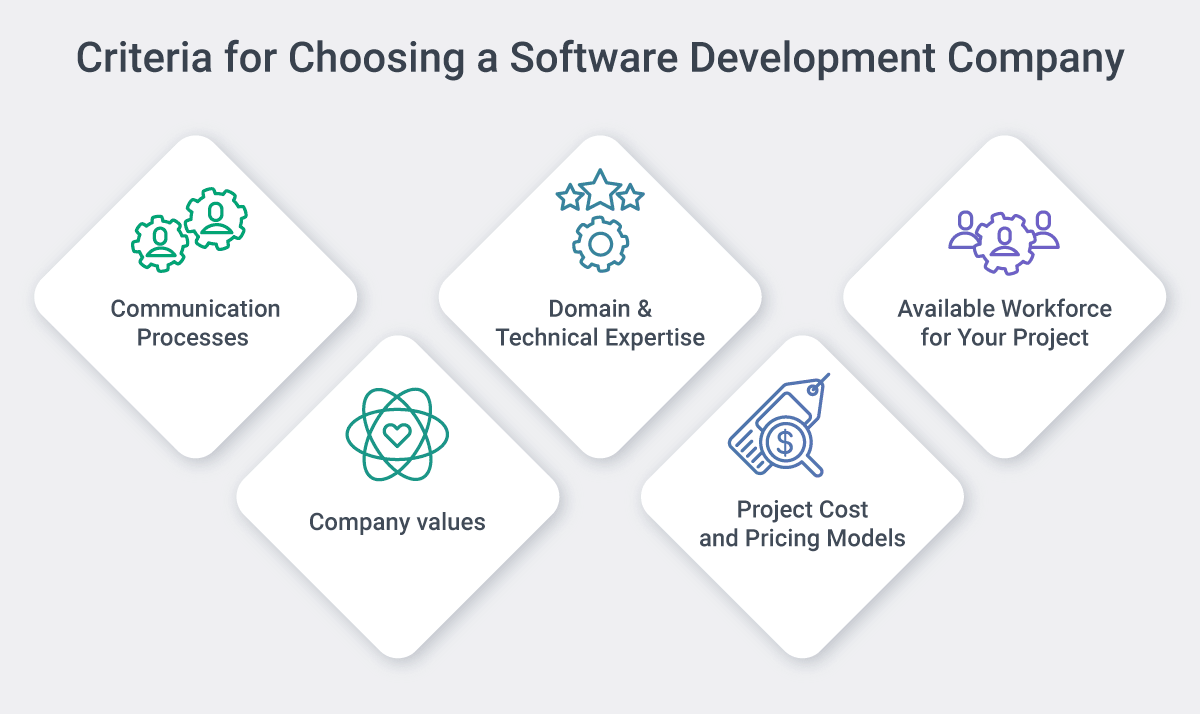 Diversify Your Criteria for Choosing a Software Development Company
If you have prepared all the necessary documentation about your new project, now it's time to start looking for a reliable software development company. Before comparing companies, set criteria for analyzing potential development partners in terms of their experience, domain expertise, pricing, country of origin, portfolio, etc. Here are some of the criteria we believe to be important in the process:
Communication Processes
Finding out more about the internal processes within a software development company can show you how your collaboration will work. If a company has a well-development system where each new client understands what the next step in project development is and who will be the point of contact, it's an indicator that there's a great system clients can rely on.
Domain & Technical Expertise
For industry-specific projects, finding a partner with the correct domain experience is very important. Companies that understand the nuances of a particular domain like fintech, ticketing, health tech, etc. are better partners when it comes to software development in that niche context, as they can suggest valuable insights and advice, and may be able to lead the way if they have worked on similar projects before.
Company values
Understanding whether the selected software development provider matches your company values is very important for the success of a project. With good "chemistry" you can trust your partner to update you and develop a product you will be happy with. Here at Softjourn, we are guided by flexibility, transparency, and the "do one more thing" rule to ensure the satisfaction of all our clients.
Project Cost and Pricing Models
Another important aspect of any collaboration is clear cost projections, including budgets from the client side and estimates from the software development partner. If you have guidelines and set expectations, it'll help you receive a more precise estimate of costs. Also, if a company offers different pricing models, be sure to ask for the details that'll help you ensure you'll be getting the best possible offer.
Available Workforce for Your Project
Before making a selection, it's important to communicate with potential software development providers whether they have the technical talent you need in the timeframe you need your project completed. This means whether you need large team expansion or just a few developers. The type of talent is also important, as there may be some positions that are rarer and more in demand, such as a Solutions Architect in your domain or an engineer who has experience with legacy or less common tech stacks. Some companies will not have the capacity or required talent to allocate the right people for your project, and this is a dead end for time-crunched projects.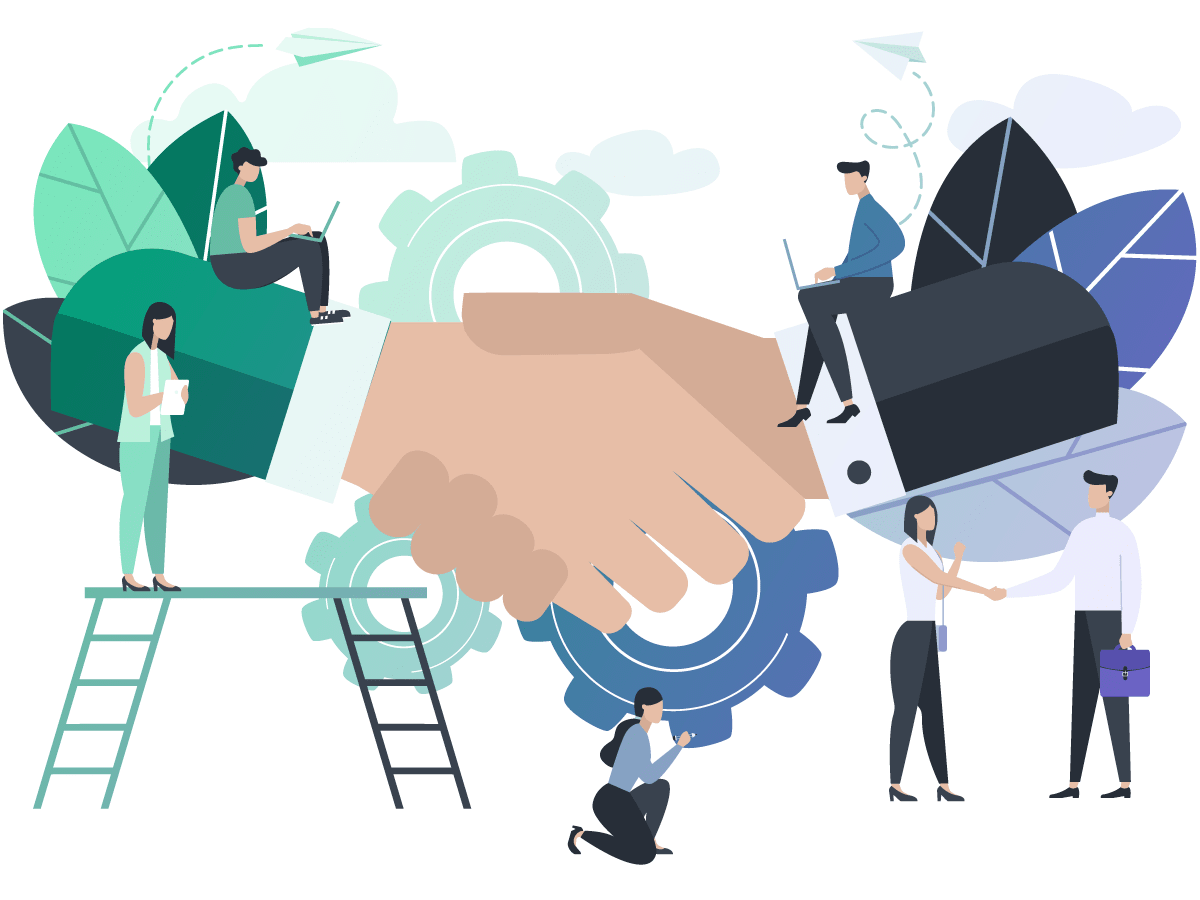 How to Evaluate Software Development Providers
Searching for a new business partner can be a challenging process. When looking for someone that offers reliability, industry expertise, and an understanding of the project. Transparency and flexibility are traits that are crucial when working with a new software development provider. When a company shows that they will focus on keeping you in the loop about the project and show flexibility when it comes to your specific needs - you're on the right track.
No matter if you can meet or only talk remotely with the team, it's important to make sure that the company you are hiring are professionals that understand your business and the industry you are working in.
Here's what we advise you to focus on:
Reviews & Rankings
There are a lot of places online that give you access to verified rankings of software development providers. Most of them are useful as you can use them to familiarize yourself with the market. However, looking for companies on portals like Clutch, GoodFirms, and LinkedIn allows you to sort companies by the number of reviews, hourly rates, previous projects, and other important information. For example, Clutch uses different ranking criteria like the number, quality, and recency of client reviews, work experience, market presence, and services offered.
Previous Experience
Checking a company's portfolio is the first step toward assessing its experience in a specific domain or industry. Many software development companies have case studies on their websites that can help future clients assess their previous experiences. Here at Softjourn, we share case studies on our website sorted by our top industry focuses of fintech and ticketing. If you're interested in finding out more details about project specifics, we can discuss more in real time.
Hear from the Company Itself
Additionally, we recommend you have an open talk with an advisor and team members of the company, as this will help you evaluate company culture and communication style, as well as the industry-knowledge they possess. Most reputable software development companies will allow potential clients to have a free consultation to make sure that the project and company will be a good fit.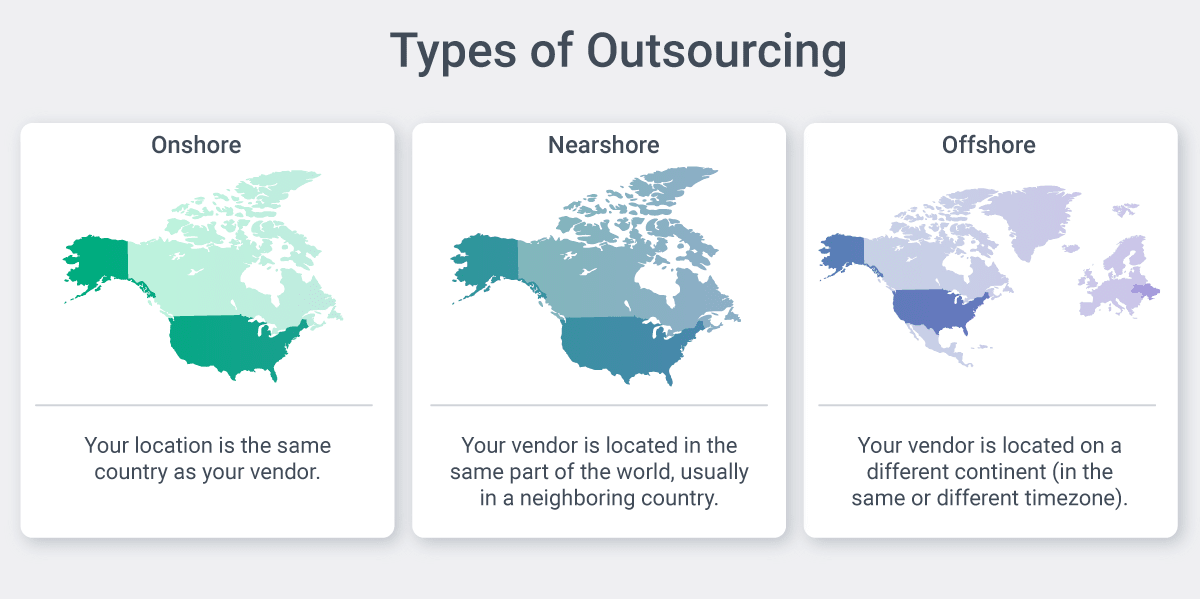 Start Working with your Software Development Partner
Once you evaluate all the companies by the criteria above, as well as your own unique benchmarks, it's time to decide which one you'll collaborate with. It's best to talk to a few of them to see whether your budget expectations align with other market offers and to make sure you found the right match. Initially, during the process –especially if it's your first time with a software developer– you may have trouble trusting your project to an external company.
It is important to keep in mind that working with a software development provider will come with great benefits, but can sometimes be a bit bumpy on the way (depending on the company you choose).
Advantages of Outsourcing your Project
There are a number of advantages of a partnership with a reputable software development provider, including:
Access to a pool of industry experts & and hard-to-come-by technical talent. When hiring a software development company, you'll immediately get access to its carefully curated workforce. That means you can easily access talented developers for a variety of technologies that will be able to contribute quickly to your project.
Reduced onboarding time. Using valuable time to hire suitable candidates, in terms of searching and interviewing, can significantly delay the beginning of your project, not to mention the time it takes to onboard and train new staff. However, with a software development company, the task of recruiting new developers for your project is in their hands, so the project will start on time without delay.
Team flexibility. When working with an experienced software development provider, you can take advantage of their flexibility in terms of team size. As the project progresses, you may need to hire additional people to expand the team, and a seasoned provider will be able to accommodate this without disrupting the project. This flexibility allows you to adapt to changing needs and ensures that you have the right people in place to meet your goals.
Engagement type flexibility. With different types of remote software development to choose from, most companies prefer nearshore or offshore teams since they can ensure 24/7 maintenance and support, providing a high-level of service that is hard to achieve in-house.
Potential risks of outsourcing
Control over the project. As a business leader, you may be accustomed to maintaining a high level of control over your management and processes. However, when working with a software development partner, some control is inevitably taken off your plate for better or for worse. This means it will be important to select a company that is dedicated to open communication during the project so you will stay informed about the project's progress each step of the way.
Culture and communication. Effective communication is crucial for successful collaboration, especially when working with remote teams in different time zones and cultural backgrounds. While this may seem like a potential risk, it is now easier than ever to find a company and country that align with your needs, business values and company culture.
Poor quality services. When considering working with a software development partner, it is important to be aware that not all companies offer the same level of quality in their services. While it may tempting to go with a low-cost development company, it's important to understand that these companies may not provide high quality results and might not show the commitment to success that your project deserves.
With over 80% of our 300-person team holding Master's degrees and a quarter with over 5 years of development experience, a partnership with Softjourn ensures your solutions will be first-rate.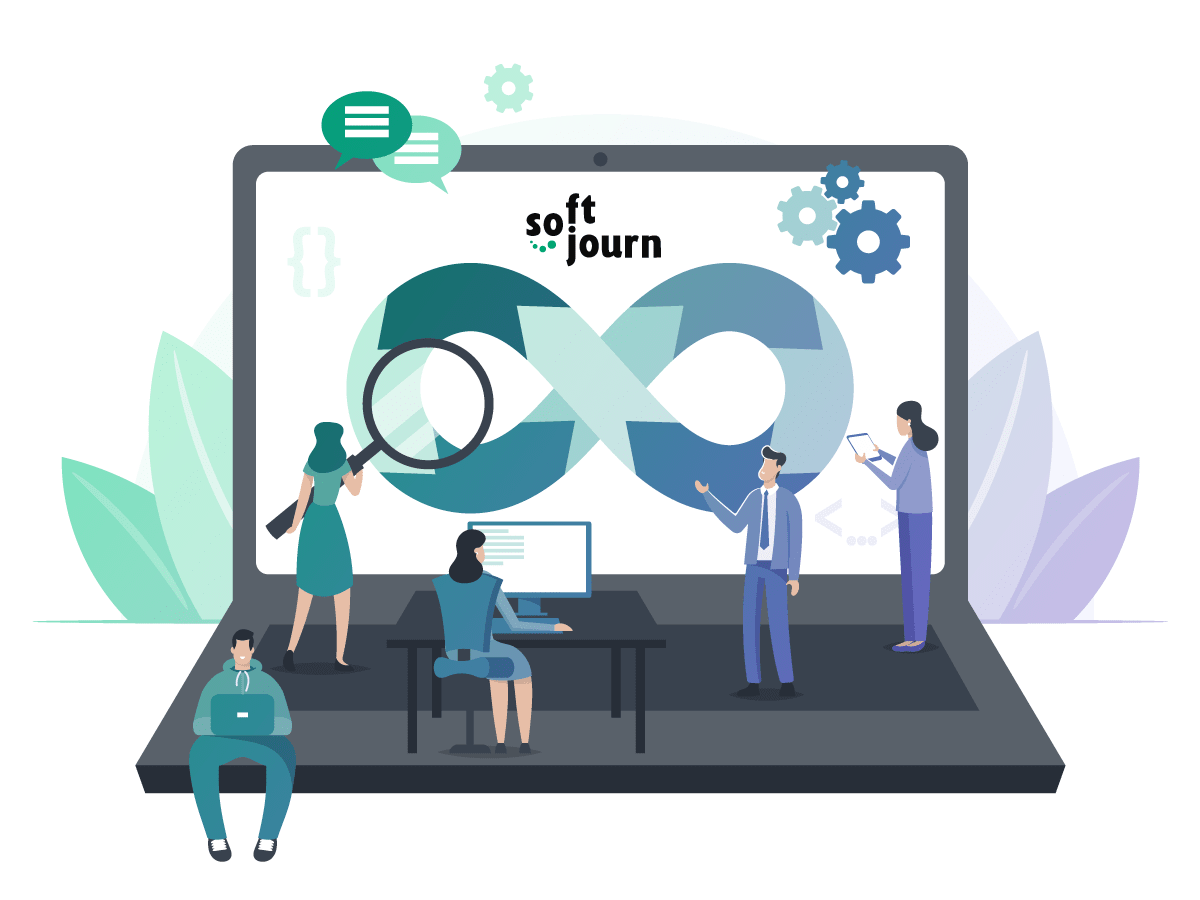 Softjourn: A Trusted Partner to Fintech and Ticketing Market Leaders Built on 20 Years of Project Experience
As a software development company that has been in the market for a long time, we have built a system that our clients appreciate, which works well to accomplish tough projects and build brilliant solutions.
Softjourn's focus is on clear communication, transparency, and quality, and we understand our customers well enough to offer the best engagement models that cater to their specific needs. In addition to our core offerings, we also offer consulting services and have deep industry knowledge that allows us to provide valuable insights and solutions.
Elevate Your Project Today with a Great Partnership
A reliable software development partner can strongly influence the growth and potential of your business. When you're working with seasoned professionals, you can expect to be updated on the status of the project at all times. We use agile development methodologies to ensure that our projects stay within budget and timeframe, and we are always available to answer any questions and be straightforward with our clients.
If you are interested in working with a software development provider that has been helping businesses reach their technical goals for over two decades, we welcome you to check out our client feedback to learn more about the projects we have completed. Please reach out for a free consultation to see if we might be the perfect fit for your software development needs.