In a rapidly evolving digital era, ticketing professionals are constantly seeking innovative solutions to enhance customer experiences, streamline operations, and drive business growth.
To gain a comprehensive understanding of the trends that experts are most excited about, we reached out to industry leaders from various ticketing companies. Their collective expertise and visionary insights have unveiled seven trends that are currently generating the most buzz in the ticketing realm.
From digital wallet features to hybrid technologies, we've ranked these trends by popularity in our survey of experts, and each of them shows promise to shape the future of ticketing and revolutionize the way we engage with live events.
Which Ticketing Trend Excites You Most?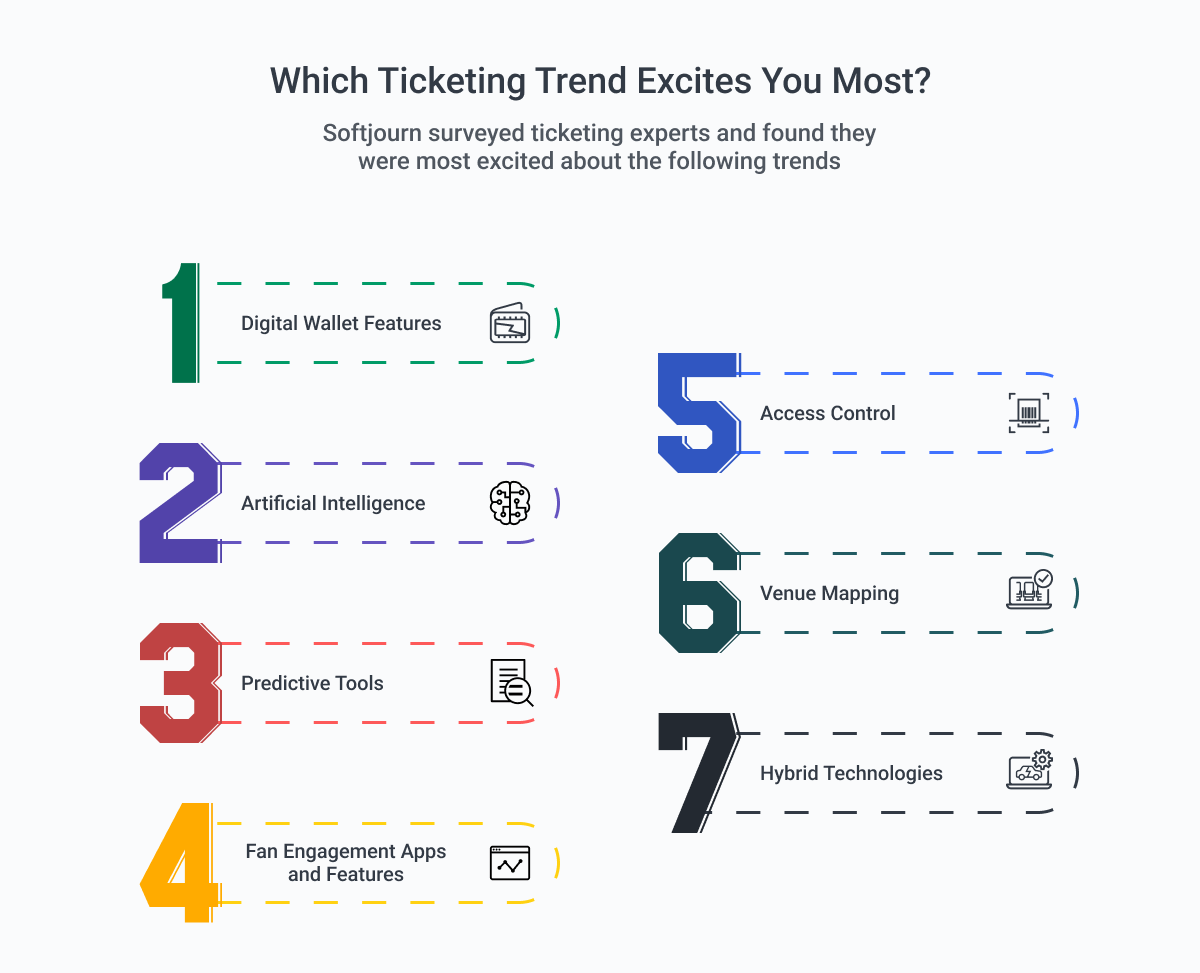 1. Digital Wallet Features
As the world increasingly embraces digital transactions, digital wallet features have become a game-changer for ticketing professionals. This trend allows ticket holders to conveniently store and access their event tickets, loyalty programs, and even payment information in a single, secure application.
Jason Chan, the Co-founder of the successful outdoor cinema audio technology startup, Cinewav, expressed his excitement for digital wallets in ticketing. "We love the idea of digital wallets to create an ecosystem within the app that allows users to search for exciting events to go to next." He also felt that digital wallets help build loyalty with attendees.
2. AI (Artificial Intelligence)
The power of AI is revolutionizing pretty much every industry, including ticketing. From chatbots providing personalized customer service to predictive analytics optimizing pricing strategies, AI is transforming the way ticketing professionals operate.
AI has the potential to have a profound impact on efficiency, revenue generation, and customer satisfaction - this is likely the reason that half the ticketing experts we surveyed are passionate about the idea of AI in the industry.
Hrefna Sif Jonsdottir, the Managing Director of the intuitive ticketing platform, Tixly, said: "I think it's extremely interesting to see how AI can help our industry in developing our tools to help our clients use their data as best as they possibly can."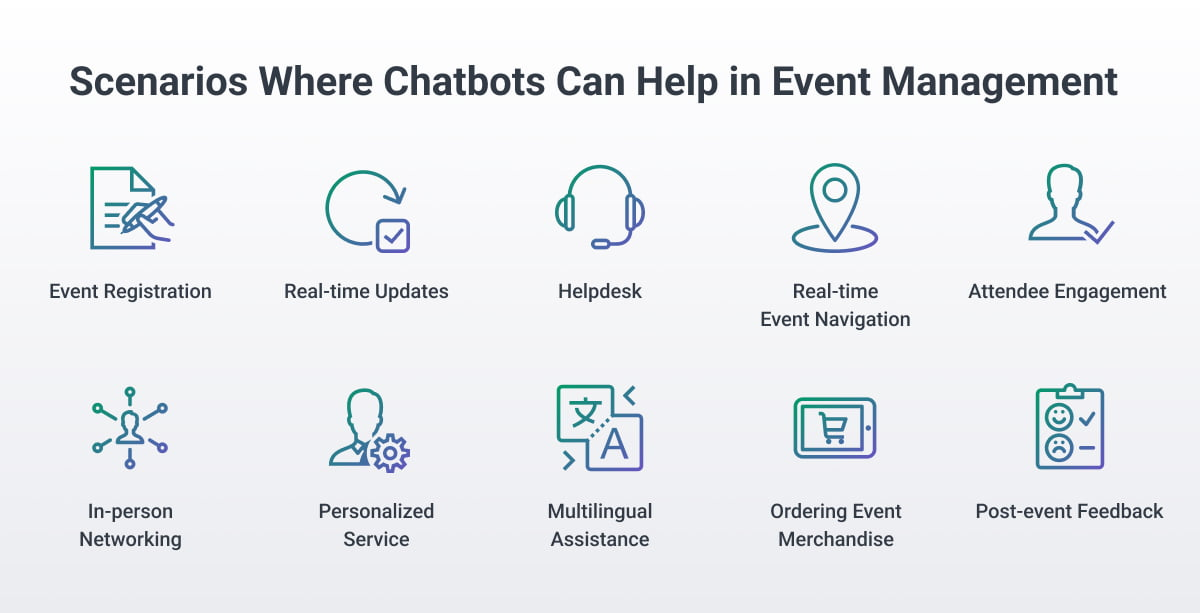 3. Predictive Tools
Predictive tools leverage data analytics and machine learning algorithms to anticipate customer behavior, demand patterns, and market trends. Ticketing professionals are excited about the opportunities these tools present to optimize inventory management, pricing strategies, and marketing campaigns.
Jonsdottir also mentioned how Tixly is implementing a predictive tool into their platform to help their clients seek the right buyers for the right events, using their own data. "It's so exciting to see how this can help them sell more tickets in a more efficient and effortless way," she said.
4. Access Control
Efficient access control solutions are vital for smooth event operations and enhanced security. Ticketing professionals are eagerly exploring cutting-edge technologies like biometric authentication, RFID, and mobile ticket scanning to improve access control processes and create frictionless entry experiences.
In our research, we found that contactless ticketing was chosen as the most relevant post-pandemic technology by 100% of the ticketing experts we surveyed, proving the passion for frictionless technology at events.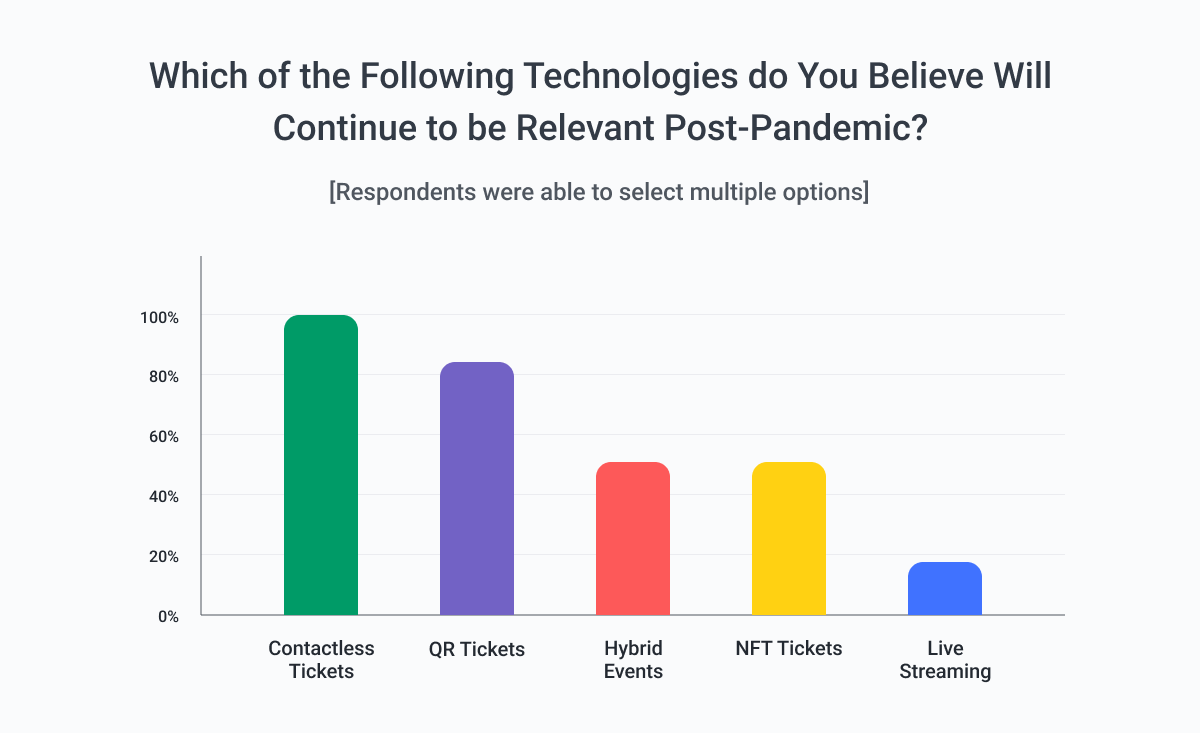 Terry Wilcher, the Director of the online ticketing system, 123 Tix, said that new developments in access control can help them "streamline business processes and event ingress."
5. Fan Engagement Apps & Features
Fan engagement is paramount in the ticketing industry, and the advent of dedicated apps and features has opened new avenues for fostering deeper connections with event-goers. Ticketing professionals are excited about the possibilities of personalized event recommendations, interactive content, and loyalty programs offered through fan engagement apps.
We found that of the ticketing experts we surveyed, many placed an emphasis on wanting to attract and retain millennials more than any other generation. As this generation is the primary workforce in 2023 and has an increasing ticket-buying potential, it is important for venues and event planners to discover strategies on how to better engage millennials.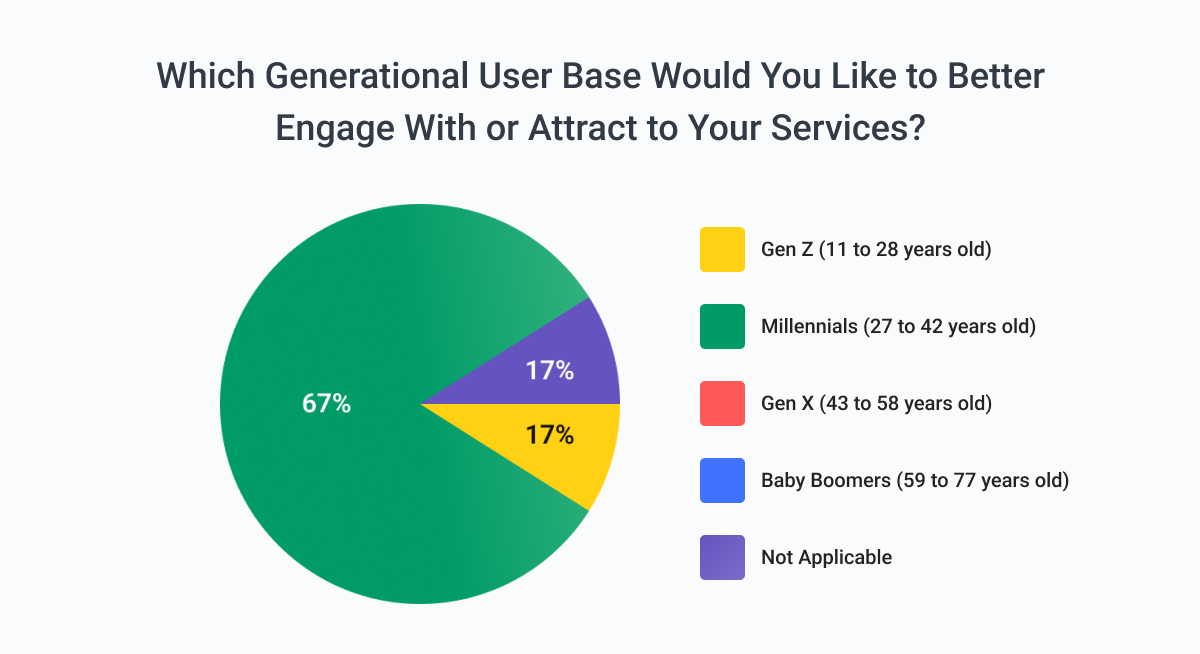 6. Venue Mapping
Understanding the layout of event venues has become increasingly important for both organizers and attendees. Venue mapping technologies enable ticketing professionals to provide detailed seating charts, virtual tours, and even augmented reality experiences, enhancing the ticketing process and offering attendees a preview of their event experience.
Kayhan Ahmadi, the CEO of the event organizer platform, Ticketbud, mentioned that while some popular trends may be overhyped, they feel that venue mapping is here to stay and a "core ticketing tool that wins business."
Recently, Softjourn has launched two highly anticipated functionalities in our Venue Mapping Tool software: Whole Table Booking and Orphan Seat Prevention. The Whole Table Booking Feature enables the sale of complete tables of tickets, allowing groups to sit together and enjoy the event as a cohesive unit. Our Orphan Seat Prevention algorithm ensures that all sold seats are grouped together, eliminating the risk of leaving single seats unsold.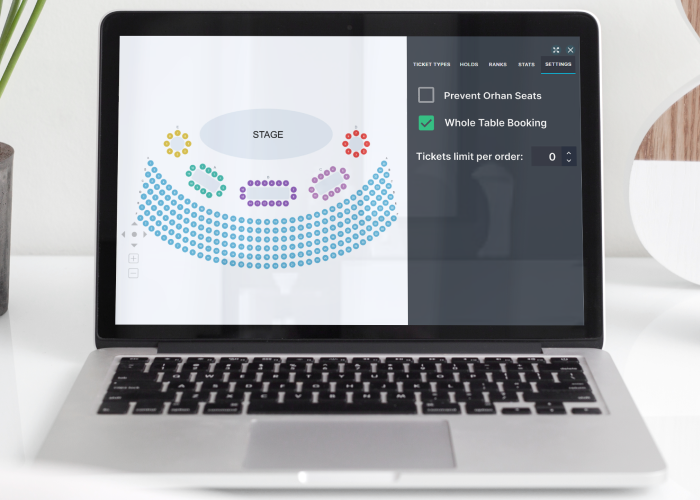 7. Hybrid Technologies
While hybrid events have decreased in popularity a bit as Pandemic restrictions have eased, they still remain a decently popular event type. Hybrid technologies, such as live streaming, can be used to increase event accessibility, expand audience reach, and unlock new revenue streams for ticketing companies.
Final Word
The ticketing industry is undergoing a transformative phase, fueled by these exciting trends. As digital wallet features, AI, predictive tools, access control, fan engagement apps & features, venue mapping, and hybrid technologies continue to evolve, ticketing professionals are well-positioned to redefine event experiences, optimize operations, drive innovation, and digitally transform their platforms.
Stay at the forefront of ticketing advancements by embracing these trends and unlocking the potential they hold in reshaping the future of ticketing.