2020 quickly turned into a tumultuous and unexpected year for the ticketing industry. When the pandemic forced patrons to stay inside and the world to close its doors, ticketing platforms and event organizers were scrambling to figure out how to make ends meet. Artists and entertainers struggled to remain connected to their fans.
We've all learned a lot. As we move into 2021, all of that trial and error will help the industry get back on its feet as the world works its way toward some level of normalcy.
While many things won't ever be the same, we have been able to test new technologies in one of the biggest use cases ever. With that said, here are five trends that are transforming the ticketing industry that everyone should keep a close eye on in the new year.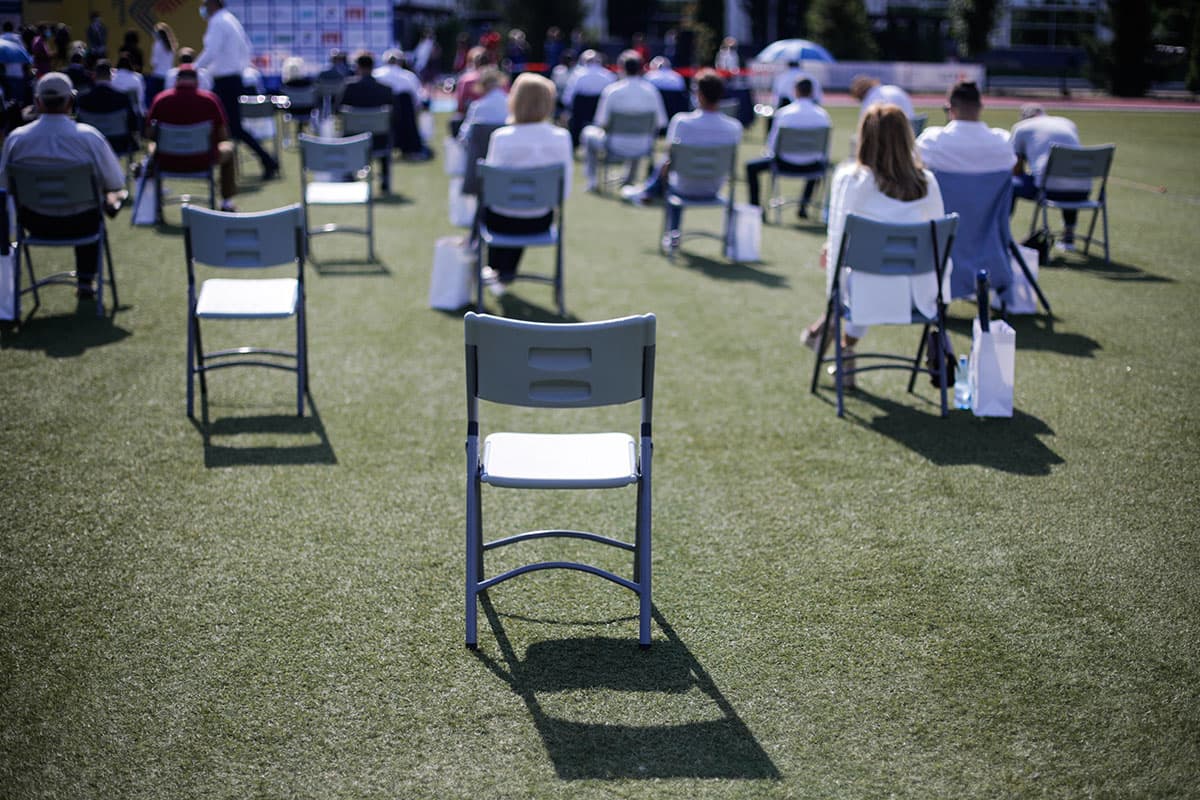 1. Health and Safety are No. 1
Though vaccines are being deployed, it will be some time before they are widespread enough to retire mask-wearing, social distancing, and other pandemic-related safety precautions. Events that have remained open during the pandemic reported putting strong health and safety policies into place, typically developed hand-in-hand with local authorities.
Panelists at the 2020 AXS Sports Facilities & Franchises and Ticketing Symposium agreed that communicating cleanliness procedures and methods, along with displaying sanitation badges clearly throughout venues, would help reassure fans and patrons that their health and safety are taken seriously.
"Cleaning is preparing a surface for sanitization," explained Patty Olinger, Executive Director at the Global Biorisk Advisory Council. "There are different levels for removing pathogens. Disinfection is moving into a six-log kill rate." Logs are medical shorthand for denoting what level of disinfection or process is needed to kill a given germ. "There's something called a 'dwell time,' which is how long [a surface] has to stay wet to truly disinfect it.
"And we are hyper-aware that cleaning needs to be visible. Showing patrons and others what we're doing, how we're doing it."
Technology can support these high expectations for cleanliness and safety. Ticketing platforms and event organizers can incorporate visitor screening and contact tracing into their event planning. By screening visitors who exhibit symptoms and collecting contact tracing information directly through event registration systems and access control apps, ticketing platforms can meet local regulations and improve event safety. When paired with CDC guidelines such as wearing masks and social distancing, offering visitor screening and contact tracing can help restore customer confidence in attending live events.
Incorporating checkerboard seating into venue mapping is another way to adjust and keep patrons safe. Of course, doing so has an impact on other areas of event planning.
2. Going (Completely?) Digital
The pandemic has ticketing and event professionals rethinking all aspects of the patron journey. Although contactless ticketing has been slowly incorporated into event access control for some time, the pandemic is speeding adoption.
"We've never seen this kind of acceleration," Kim Damron, President and CEO of Paciolan, said of preparing colleges to bring fans back to their football stadiums. They equipped almost half of their schools with technology to enable 100% contactless ticketing as the pandemic changed contactless from a nice-to-have to a must-have.

"We went from one school to 70 in one season. It's a big technology improvement that's coming quicker because of the pandemic."
Throughout the conference, many cited contactless as the technology that will enable events during the pandemic. From digital tickets and pedestal scanners to in-seat ordering for concessions and merchandise, everyone grappled with how to provide a great experience with as little contact as possible.
"Mobile is something that has been added to the food and beverage experience," said Jaime Faulkner, CEO of Levy's E15 Group. "Everyone must be able to go mobile. The mobile experience on the street has gotten better. You don't even have to get out of your car to make a pickup.
"The actual user experience has to be at the level where they're getting everything else."
Many ticketing companies are also using this time to streamline processes both internally and externally. At the Ticketing Business Forum 2020, several panels discussed how upgrading their ticketing systems were really data projects. By tapping into ticketing data, sports teams like AFC Ajax aggressively pursued new revenue streams by building an omnichannel experience.
"We put the customer in charge of their own record," Max Reckers, Performance & Technology Advisor to AFC Ajax, said. "We saw a huge payback there where patrons were giving us a lot more input, data points, letting us know their interests, where they wanted to communicate. This allowed us to build a better relationship with the fans, why they were interested in the club."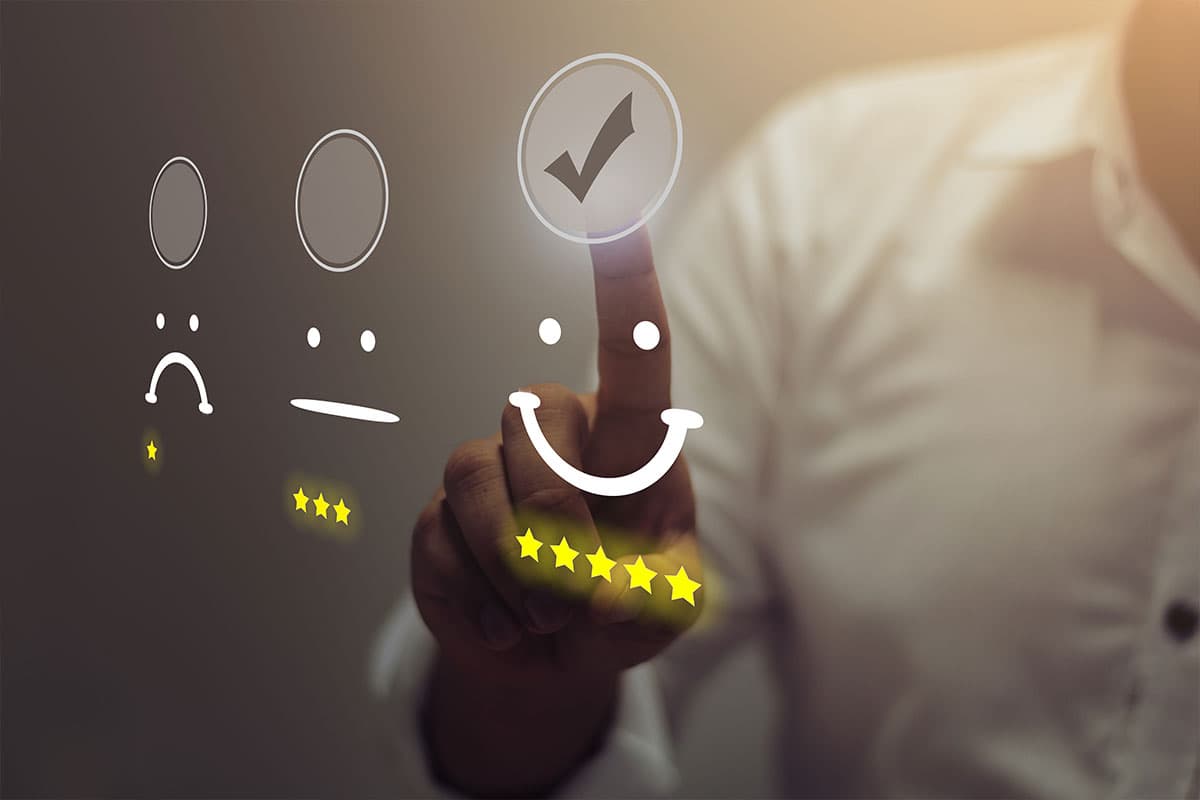 3. Heightened Customer Experience
With so many shifts in the ticketing industry, much discussion is revolving around how to keep in touch with patrons. For events that have been able to be held in person during the pandemic, communicating expectations to patrons at onsite events is paramount while still dealing with ongoing health and safety issues.
Even before the pandemic, creating an amazing customer experience was important to creating long-term sports fans, theater attendees, and concertgoers. But now it will become crucial to build customer relationships in order to best position an event to generate maximum revenue.
Many at the AXS Sports Facilities & Franchises and Ticketing Symposium felt that it wouldn't be until the latter half of 2021 for events to resume in person fully. Whether this is true remains to be seen, but until then, whether holding an event in person or virtually will mean needing to deliver superior customer service. Panels at the Ticketing Business Forum 2020 discussed how virtual and hybrid events are going to be a big part of the ticketing industry's future.
"Livestreaming can never replace the live experience," Phil Middleton of Driift said. "Even now, it's only a substitute, not a replacement. But we firmly believe it's a valuable tool for artists and others across the creative industry who have been struggling for work to bring something to fans who can't see their favorite artists onstage."
Online events are viable during the pandemic, and have the ability to continue long after. Jim McCarthy, co-founder and CEO of Goldstar and Stellar tickets laid out five essentials to running a successful online event during the Ticketing Business Forum 2020. Ticketing platforms and event organizers should be sure to test all aspects of their virtual event to be able to withstand however large a crowd attends. They should also ensure there's a clear path for patrons to follow when they need to resolve an issue, such as issues getting into the virtual room or audio problems. And, of course, create an outstanding show that they'll tell their friends about, growing your online audience.
In-person events that are able to continue can provide superior service like in-seat ordering will both help create an outstanding customer experience and simplify handling health concerns, not to mention open the possibility of new partnerships between venues and restaurants. Offering an omnichannel experience for customers to reach out with questions is vital. Ticketing platforms should offer their patrons a mobile app that makes it easy to find an answer to their question or issue. This also provides ticketing and events companies real estate on their patrons' phones, which has additional benefits such as push notifications for upcoming shows.
4. Hybrid Events/Livestreaming
The pandemic has caused demand for streaming content to skyrocket. Between February and March 2020, streaming consumption increased 73% in the United States alone.
In fact, it's becoming an important source of audience contact and income for events that have been paused because of social distancing protocols. Many ticketing platforms quickly pivoted to livestreaming and have evolved since to offering hybrid events. Event organizers transformed their in-person events to virtual to survive.
But will livestreaming have longevity past the pandemic? While livestreaming can never replace the actual in-person event, livestreaming and hybrid events have huge potential for the future of the ticketing industry. Promoters can reach a much wider audience on a global scale, and artists who can't or prefer to not tour can still interact with fans in different continents.
The difficulty is commanding a similar or higher ticket price to that of an in-person ticket. One key aspect will be high production values — creating a product that consumers want to pay for.
Marketing and repackaging of content can also play a huge role in the outcome of the initial event and further monetization over time. It's important to remember that there's a deluge of content on the internet. Advertising to the target audience will be hugely important for the success of online and hybrid events. Organizers can also choose to offer recordings on VOD, to encourage further sales after the live show is over.
Layering other technology onto the stream, such as virtual and augmented reality, can add more interest and interactivity for those watching at home. Creating polls, encouraging viewers to share their experiences on social media, and integrating digital merchandise shops into the stream are all ways to further a virtual event's ROI.
5. Changes in Payment Options
As with everything else, payments are evolving to meet trends created by the pandemic. Offering patrons numerous options about how they'd like to pay has many benefits, not the least of which is encouraging them to pay more.
Dynamic pricing was again a popular topic; most discussions pertained to why it has yet to be widely adopted in the primary market. This is potentially due to a misunderstanding of what truly counts as a customer-centric approach, a lack of pricing optimization strategy, and a lack of pricing technology.
Subscription payments, popularized by services like Netflix, have been creeping into the ticketing industry for a few years. Much like contactless ticketing, it's very likely that the pandemic will also accelerate their adoption.
At this year's Ticketing Business Forum, subscription services were discussed at several points throughout the event. The director of NewC, Mikkel Skou, highlighted the many benefits that subscription services can offer sports and other types of ticketing events.
Some of those benefits included lowering the amount of resources needed for renewal of season tickets, providing a lower cost alternative entry to season tickets, and appealing to a younger fanbase with their preferred payment option.
Traditional ticket refund policies and systems also saw an overhaul at the beginning of the year, when events were shuttered due to the pandemic. In a very short amount of time, ticketing platforms of all sizes and niches needed to meet patron demand for refunds, while figuring out how to maintain their budget.
Offering consumers refund alternatives such as credits, VIP activities like backstage insights, or merchandise. Automating the refund system and integrating multiple alternative options can help maintain a great customer relationship.
Perhaps the most important aspect of pricing either an in-person event or a virtual one for optimum revenue comes down to understanding the target audience. The primary market tends to price events from product and cost as a starting point. In opposition, the secondary market prices due to demand.
This is a cue that ticketing platforms and event organizers should heed, as it can lead to far greater revenue in the long term.
Conclusion
It's been a wild year, but the ticketing industry has shown amazing resilience and innovation during the long months of the pandemic.
All of the trends we've noted here evolved and changed quickly throughout 2020, so it may be safe to say that 2021 has other surprises in store. Remaining nimble and responsive will be paramount as we move forward into the new year.